You might think it's a reunion of Creating Change, the annual conference affiliated with the National Gay and Lesbian Task Force. Task Force Executive Director Rea Carey will be there. So will her predecessor, Matt Foreman. Familiar faces aside, however, the event in question is the Woodhull Sexual Freedom Alliance's fourth annual Sexual Freedom Summit.
"They are part of it," says Ricci Levy, co-chair of the summit along with Tess Danesi and Justyn Hintze, referring to the LGBTQ community at the summit. "I don't know that they are the 'leading edge' at the summit. I think that issues are pretty evenly represented at the summit. We deliberately focus on presenting diversity."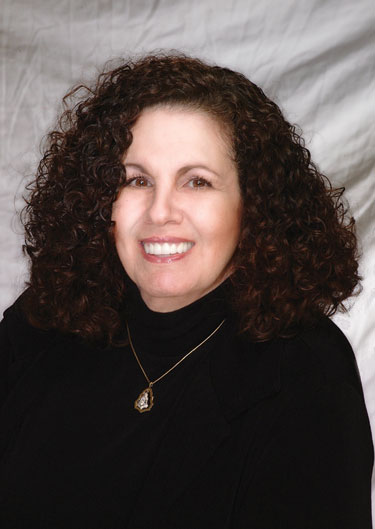 Ricci Levy
(Photo courtesy of Ricci Levy)
Still, with a speakers lineup that includes the first female-to-male adult-film star, Buck Angel, local transgender activists Dr. Dana Beyer and Ruby Corado, leather luminary Hardy Haberman, and so many others, no one can argue that the LGBT – and definitely Q – community is under-represented at the summit, running Sept. 19 to 22 in Silver Spring.
So while an event full of so many notable members of the LGBT community has obvious appeal, Levy, founding executive director of the Woodhull Sexual Freedom Alliance, presenter of the summit, says this is an event for everyone, whether they realize it or not.
"There are so many issues, so many opportunities for engagement," Levy says of the summit, which has grown enormously since its 2010 debut as a half-day event. "This is for everyone. We cover every issue. If you can't find something that interests you at the summit, I would be shocked. If someone can't find something, I'd love to hear about it."
Levy has a point. Consider the range of offerings during the four-day summit. There's "Agency in a land of stereotypes: Re-imagining authentic Black female sexualities," "Debunking the Legal Myths About Children in Polyamorous Families" or "Moving from Religious Oppression to Spiritual Sexual Freedom: Reclaiming our Bodies as Sacred." And that's just the scantest peak behind the summit's curtain.
It's not all heady roundtables and compelling conversation, however. Summit organizers also make time for festivities.