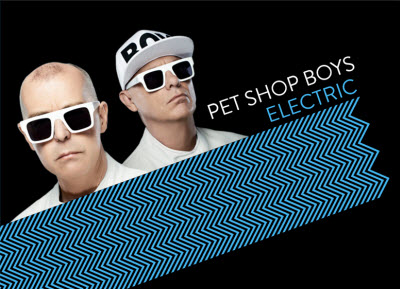 Veteran British duo Pet Shop Boys will electrify the Strathmore in Bethesda tonight as they continue their North American tour in support of thier latest album, "Electric." The show should be non-stop excitement as it will reflect the new album's high-energy dance vibe. The duo has also just released the third single from the Stuart Price-produced collection, "Love is a Bourgeois Construct," which includes a single edit of the lengthy album track. Additional remixes are due to be released on September 30.
The duo is one of the most successful pop acts worldwide over the last 28 years, scoring dozens of hits globally since their breakout #1 smash "West End Girls" in 1985. Though they've continued to score hits internationally, in America their last crossover hit on the Billboard Top 40 was "Domino Dancing" in 1988. Despite that lack of support by American radio and MTV they've remained mainstays on the Billboard Dance Charts, and their albums and tours continue to do well. "Electric" is their 12th studio album overall, and it recently earned them their highest position on the Billboard Album Charts since "Very" twenty years ago, indicating they still have a large and devoted American fan base.
After tonight's show, the duo's first ever at the Strathmore, they will play Boston and Philadelphia before heading to Canada for a few dates. The North American tour wraps up October 15th with a show in Mexico City.
Previous Articles:
Pet Shop Boys Electrify on New Dance Album