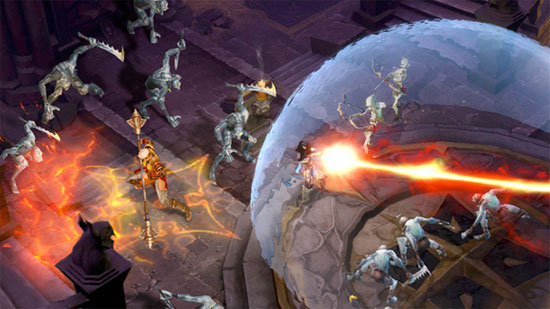 I happen to be a person who enjoys doing enjoyable things over again. Most of my favorite books I've read more than once and I often find myself re-starting a novel I read 10 years ago when I find it in the middle of pile while searching for something new. There are movies — Star Trek II: The Wrath of Khan, Alien(s), Magnolia — that I've seen so often that the time I've spent watching them adds up to a significant percentage of my lifespan. And I've never met a favorite album that I couldn't listen to over and over and over until my husband wants to tear his ears off.
I suppose my comfort with repetitive entertainment probably explains my decades-long love of video games. From the olden days of Ms. Pac-Man and Centipede to modern-day shooters like Halo, games are tweaked to make you want to do it again, make you want to do more. You beat a game once, you want to beat it again faster. You find one hidden Easter egg, you start a quest to find another. You prove your skills on "normal" difficulty, you rise to the challenge of beating it on "expert."
The idea of a piece of art or entertainment getting progressively more difficult is pretty much limited to video games (it's hard to imagine, say, War and Peace increasing in difficulty every time you picked up a copy). And among current games, nothing quite presses the buttons of obsessive-compulsive gamers like Blizzard's Diablo III, which challenges you to fight your way through legions of demons, against the armies of Hell and to the pinnacle of Heaven, collecting ever more powerful weapons along the way.
This third installment of Diablo actually launched in 2012 as a PC- and Mac-only title to mostly good reviews (including mine) along with some controversy over its "always on" Internet connection requirement and real money auction house for trading in-game items. While the game itself was an impressive dungeon hack-and-slash that could easily eat up hours (and days and weeks) of your time, that auction house effectively broke the game at higher levels — Diablo III was tuned so that you had to use the auction house in order to play the most difficult parts.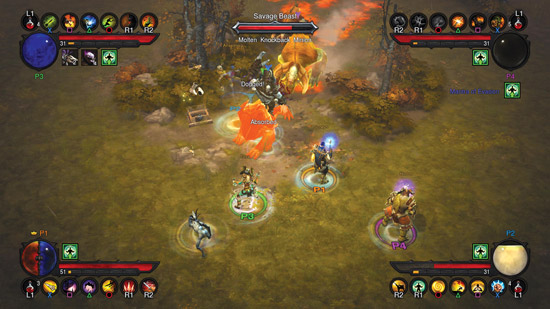 This month Diablo III made the jump to consoles, leaving behind the required internet connection and ditching the auction house, making it the definitive experience of the game.
To understand why I say that, you should know that I won't even tell you how many hours I actually spent playing Diablo III on my Mac because you'd rightly wonder how I ever got any actual work done. While I took various weeks-long breaks to play other other games, I've been playing the game consistently since its release. I have four characters maxed out at level 60, one of which I have further increased along the game's "paragon" scale for advanced players. I have killed the devil more times than you can count.
And I haven't even touched the Mac version since I started playing on my Playstation 3. To me, it's that much better. On PC/Mac, the game requires a carpal-tunnel-syndrome-inducing number of mouse clicks to move around the screen and rain death on foes. With a console controller, the game moves (and kills!) much more fluidly and naturally. It's easy for a newbie to pick up a controller, jump in and dispatch some zombies.
That's largely because the difficulty ramps up at a fast but doable pace. And because Diablo is all about teasing you along by doling out rewards that make you want to keep playing because the next reward might be even better, this console version has revamped its loot system so that you'll always be finding something cool. Unlike the PC version, which required you to learn how to work an online auction system that was overrun with Chinese gold farmers, the console version gets out of the way and lets you play.
You can easily jump into games with others online, open your game up to friends and/or strangers, or play with three other friends in your own living room. Or you can go solo in your quest to beat Diablo's most difficult challenges. Just be prepared to spend a lot of time on your couch, because once you've beaten the devil you're going to want to do it again.
Review notes: I played the digital download version of Diablo III on the Playstation 3. I took one character to the max level 60 and played through some of the fourth and final difficulty level, "Inferno." I also spent a few levels with other characters to see how control compared to the PC version; all were equal or superior to the original.