While LGBT Americans continue to wage the battle for marriage equality, Belgium is currently celebrating its 10th anniversary of same sex-marriage, and its capital city of Brussels is now among Europe's most gay-friendly and welcoming cities.
Brussels has a fascinating and rich history that dates back to the 11th century when it began as a small dukedom the size of the current downtown area, which is also home to the city's main LGBT district. Today, this Western European metropolis serves as the home of the EU and the unofficial capital of European politics.
Bordered by the Netherlands, Germany, France and the North Sea, Brussels's location and its political prominence have greatly increased its appeal as a tourist destination. The country's famed beers, chocolates, waffles, mussels and frites have probably helped too.
This past May, Brussels saw record attendance at its Belgian Pride, and it is expecting many more LGBT tourists to visit for a packed schedule of fall events.
From Oct. 31 to Nov. 3, Brussels will host one of Europe's largest circuit parties, La Demence. Celebrating its 24th year, La Demence is normally held one night every month, but hosts an extended weekend of events at multiple venues during Halloween as well as Easter weekend.
Being held the same weekend as La Demence and for the 3rd consecutive year, the Mister Bear Belgium contest will take place in Brussels. There will be lots of manly men in Brussels competing in the contest as well as attending a series of affiliated parties at clubs and venues across the city.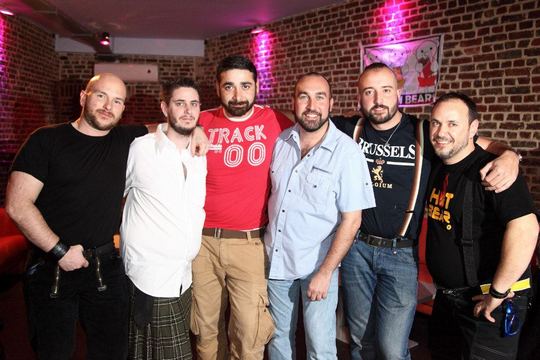 Later in November, Brussels will also play host to the Pink Screens Film Festival, Nov. 7 to Nov. 15. The ten-day festival will present award-winning features, shorts, documentaries, and experimental films from around the world. It will also offer a series of discussions and parties.
More information on traveling to Brussels is available at visitbrussels.be.
NOTE: Brussels Airlines is now operating flights between Brussels Airport (BRU) and Dulles International Airport (IAD) five times a week on widebody Airbus 330-200 aircraft.