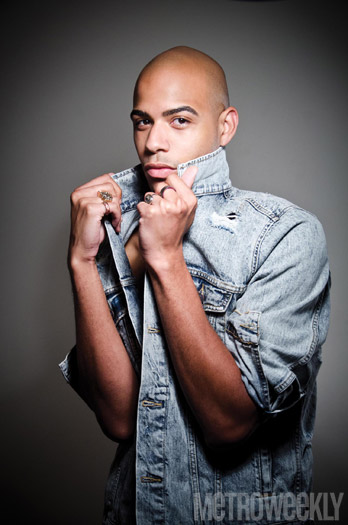 Coverboy: Bilal
(Photo by Julian Vankim)
What about on shoes?
$150.
What's your favorite food to splurge with?
Seafood. Crab cakes, crab legs.
What's your favorite season?
Fall and spring. Hoodie weather.
Do you wear a hoodie often?
I wear a cardigan hoodie underneath my leather jacket.
What are you most grateful for?
My eyebrows.
What's something you want more of?
More inches to my penis.
State your life philosophy in 10 words or less.
Twerk hard.