Born in Vietnam, now in Springfield, Coverboy Khoa has dreams of making it big in the fashion industry. The 22-year-old receptionist for his family's nail salon is already learning how to sew as he applies to fashion school in New York. Describing himself as a "regular Asian guy," Khoa's likes include going out to eat with friends, watching comedies on the big screen and going clubbing on the weekends. If you want to catch him out on the town, your best bets would be JR.'s, Cobalt or Nellie's, though if he's in a dancing mood, the final destination is most likely Town.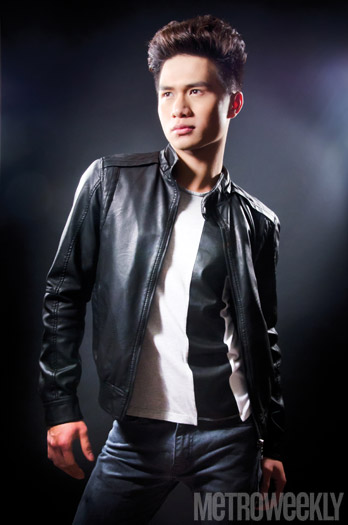 Coverboy: Khoa
(Photo by Julian Vankim)
What's on your nightstand?
My wallet, my iPad, my phone, a lamp, eye drops, stuff I need.
What's in your nightstand drawer?
A lot of stuff.
Where do you keep the condoms and lube?
In the top drawer of my nightstand.
What are your television favorites?
I used to like Ugly Betty. Now I guess it's Pretty Little Liars.
What was your favorite cartoon when you were a kid?
I watched a lot of programs on the children's educational channels. We didn't have cable. I guess my favorite program was Arthur.
Who's your greatest influence?
My mom. She's always there for me. She understands me a lot, and she's a great influence because she takes care of the whole family.
What's your greatest fear?
Crazy people. Reptiles. Even frogs, though they're not reptiles.
Pick three people, living or dead, who you think would make the most fascinating dinner guests imaginable.
Lady Gaga, Tyra Banks and Ellen.
What would you serve?
Vietnamese food. And a lot of vodka and drinks.