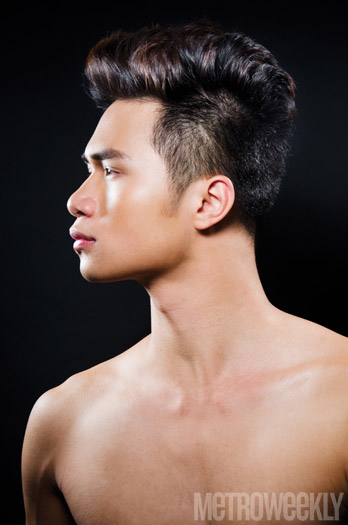 Coverboy: Khoa
(Photo by Julian Vankim)
What's your favorite food to splurge with?
McDonald's or Chipotle.
What do you put on your Chipotle burrito?
Beans, chicken, rice, cheese, sour cream, lettuce, corn. Sometimes guacamole. I don't eat tomatoes. I hate them.
What's your favorite season?
Fall and winter. It's nice and cool. I don't like the heat.
What kind of animal would you be?
I'd be a panda. It's a rare creature, and it's cute.
What kind of plant would you be?
An orchid.
What kind of car would you be?
A BMW, because I've always wanted one. I don't really care about cars, though.
What are you most grateful for?
My life, in general. My friends, family, supportive people around me.
What's something you want more of?
Money, but I've got to work for that.
State your life philosophy in 10 words or less.
Be yourself.