Maryland Del. Don Dwyer (R-Anne Arundel Co.), a notorious opponent of LGBT rights in the Free State, was sentenced Friday to 60 days in jail – to be served on weekends – for two separate charges of operating a boat under the influence and driving a vehicle while impaired, according to The Baltimore Sun.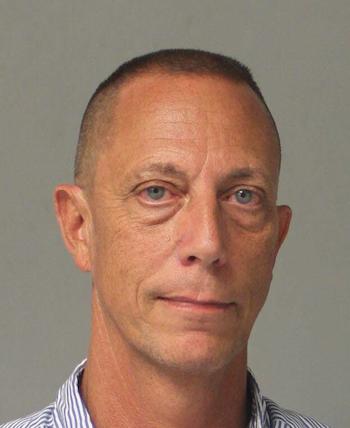 Presiding Judge Emory Plitt, a retired Harford County judge brought in to hear Dwyer's case in Anne Arundel County Circuit Court, sentenced the lawmaker to one year in jail, with all but 30 days suspended, for operating a boat under the influence as part of a crash between Dwyer's boat and another vessel on the Magothy River in August 2012 that injured six, including Dwyer. It was later revealed that Dwyer's blood-alcohol level was 0.24 percent, three times the legal limit for operating a vehicle.
Dwyer was previously sentenced to 30 days in jail and fined $1,000 for charges related to the boat crash after Anne Arundel District Court Judge Robert Wilcox rejected a plea deal between Dwyer and prosecutors that would have seen Dwyer plead guilty to operating a vessel while under the influence, in exchange for dropping other driving-related charges against him. Dwyer and his lawyer later filed an appeal of Wilcox's decision.
Plitt also sentenced Dwyer to another 30 days in jail for the driving while impaired charge, to which Dwyer pleaded guilty. In that incident, Dwyer was arrested on Aug. 20, 2013, near the intersection of Route 100 East and Edwin Raynor Boulevard in Pasadena, Md., after a police officer spotted Dwyer driving erratically. After pulling Dwyer over and smelling alcohol, police asked Dwyer to perform several field sobriety tests, which Dwyer failed. He was then arrested after refusing a breathalyzer test.
Plitt also ordered Dwyer to continue substance abuse treatment, attend Alcoholics Anonymous meetings and stay away from places that sell or serve alcohol, including legislative receptions in Annapolis during the 90-day General Assembly session that begins in January.
Dwyer's attorney, David Fischer, said in May that Dwyer had completed a weekend alcohol-treatment program and a 26-week program. Friday, Fischer said Dwyer has completed another 28-day inpatient treatment program since August's driving incident, and is currently enrolled in an "after care" program.
In a January interview with the Maryland Gazette, Dwyer admitted to drinking heavily prior to the boat crash, and attributed his behavior to his separation from his wife of 31 years and to what he called a political "betrayal" by Del. Wade Kach (R-Baltimore Co.), Del. Robert Costa (R-Anne Arundel Co.) and former Del. Tiffany Alston (D-Prince George's Co.) when the three lawmakers voted for a bill to legalize same-sex marriage after previously opposing it.
Dwyer, a socially conservative firebrand elected in 2002, is best known for his 2010 failed attempt to impeach Attorney General Doug Gansler (D) after Gansler issued a legal opinion saying Maryland would recognize same-sex marriage licenses from other states. Over his career, Dwyer has proposed several constitutional amendments to ban same-sex marriage in Maryland, and called for the removal of Baltimore County Circuit Judge Brooke Murdoch after she found the state's statute-imposed ban on same-sex marriage unconstitutional.
Dwyer has not indicated any plans to resign, despite calls from some of his fellow lawmakers to do so if he cannot get proper treatment, including from Ron George (R-Anne Arundel Co.), a Republican who is running for governor next year. Dwyer has also not announced whether he will run for re-election next year.
According to reporting from the Sun, inmates sentenced to weekend jail in Anne Arundel County may earn diminution credits for showing up and following the terms of their sentence, meaning he may serve less than 60 days in jail if he complies.
[Photo: Don Dwyer booking photo.]