The D.C. area has long been known for its diverse and dynamic LGBT business community. And much of the community's energy comes from its supporters, allies included. One of its most prominent supporters is the prestigious law firm of Jackson & Campbell P.C., which, among other activities it conducts on behalf of the community, sponsors special events designed to promote LGBT business. Two upcoming examples of the firm's support are the Capital Area Gay and Lesbian Chamber of Commerce's (aka The Chamber) monthly Networking Thursday event, Oct. 10, which it's hosting; as well as The Chamber's second annual "g.life: One Day in D.C., All Things LGBT" business exhibition, Nov. 9.
"Jackson & Campbell is a long established D.C. firm with strong ties to the local business community and a deep commitment to all sectors of that community, including the LGBT community," says John Matteo, president of the firm and chairman of the Business Law Practice Group. "The LGBT community is an important and vibrant part of the business environment in our city, with many successful and influential business leaders, many of whom we are proud to call clients and friends."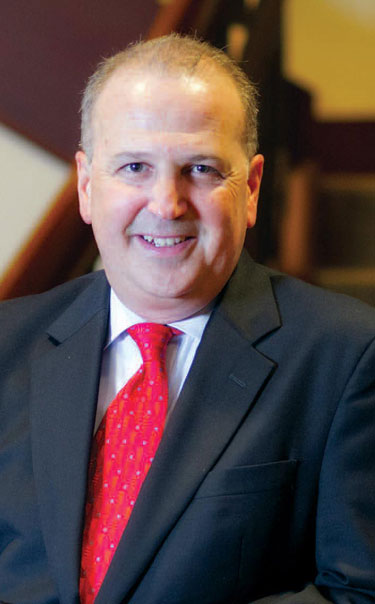 John Matteo
(Photo by Turner Photography/Jamie Turner)
Matteo first became involved with The Chamber when he met Executive Director Mark Guenther at a Washington Board of Trade function. According to Matteo, the company is always looking for ways to constructively work with the local business community and saw a potential fit with his firm's Business Law Group. He says he's found the relationship highly beneficial for both parties.
Jackson & Campbell will host The Chamber's Oct. 10 Networking Thursday at the firm's downtown offices. Matteo describes the monthly networking event as an excellent opportunity for LGBT business owners and executives to meet, trade business tips and network for new business leads.
One of Washington's biggest LGBT business events is also being sponsored by Jackson & Campbell: the second annual "g.life." This Nov. 9 offering celebrates the entrepreneurial spirit that has made Washington's LGBT business community one of the most dynamic in the nation. Held at the Washington Marriott Wardman Park, the free, all-day event will feature a host of local gay and gay-friendly vendors with displays of their products and services in various "neighborhoods," including a furniture district, restaurant row, a clothing district and other distinctive areas.
At g.life, Jackson & Campbell will host its own booth to provide information to interested attendees about its different practice areas. Matteo says his firm's participation in last year's event provided an opportunity to meet "lots of fantastic people." He adds that many of these introductions turned into business leads.
An assortment of presenters will be on hand at g.life to conduct educational presentations addressing topics of interest that include all aspects of LGBT life in today's world. And, being an LGBT event, there will certainly be entertainment, with street artists, singers, musicians, dancers and other performers to amuse the crowd.
Jackson & Campbell hosts the Oct. 10 Networking Thursday at 1120 20th St. NW. Join CAGLCC Saturday, Nov. 9, at g.life: One Day In DC, All Things LGBT. CAGLCC, the 2012 NGLCC Chamber of the Year, means business. Visit caglcc.org for more information.
John F. Stanton, a CAGLCC member, is the president of SRP & Associates Inc., a strategic marketing and public relations firm in Northern Virginia.