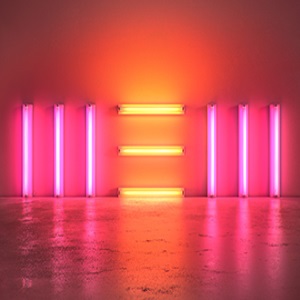 Paul McCartney returns with latest album "New," out today. It's his 24th post-Beatles studio album overall, and first studio album of all original material since "Memory Almost Full" in 2007. McCartney's solo work has been notoriously hit-and-miss over the years, but fortunately "New" is a strong return for the musical legend. It's his best offering since "Flaming Pie" in 1997, and is on par with the other two great albums he's put out in the last 3 decades: "Tug of War" in 1982 and "Flowers in the Dirt" in 1989.
The project was overseen by Giles Martin, son of the legendary Beatles producer George Martin, and the younger Martin has injected a remarkably fresh sound into the album. In keeping with the family theme, Ethan John (son of Beatles engineer Glyn Johns) has also collaborated on the album, along with two of the best producers of recent years – – Mark Ronson and Paul Epworth.
The result is a collection alive with classic Paul McCartney tunes, which sound contemporary without appearing as an attempt to follow current trends. The album is loaded with great songwriting and performances, like the Beatles-esque first single and title track. Unlike some legendary artists around McCartney's age that are still releasing records (Elton John and Bob Dylan come to mind), McCartney has maintined a fine voice — his vocals sound every bit as good as they always have. "New" is brimming with energy and excitement and McCartney is obviously enjoying himself immensely on the album.
"New" opens with the motoric, melodic rocker "Save Us" that borrows from Queen's arsenal of layered vocal arrangements during the main hook. The Mark Ronson-produced "Alligator" is another engaging pop-rocker with a great melody and a fine falsetto vocal by McCartney during the chorus. "On My Way to Work" sounds like something that would have easily slotted into "Revolver" — one can almost hear what the Lennon and Harrison harmonies might have sounded like. "Queenie Eye" is another raucous rocker — it's clear that after releasing an album of mellow, old-school covers last year ("Kisses on the Bottom") that McCartney was ready to rock it out on this album, and he does that for sure. Every song has a strong hook, like the single-worthy "Everybody Out There" which, like much of the rest of the album, has a positive message from someone who's been through pretty much everything: "Remember there but for the grace of God go you and I… do some good before you say goodbye…" A sentiment that Paul McCartney himself has obviously taken to heart. Let's hope he won't be saying "goodbye" anytime soon — "New" is ample evidence that he still has the capacity to add to his already untouchable musical legacy.
Fans of the Beatles and of McCartney's solo work will be pleased with "New" — it's jam-packed with infectious and upbeat pop/rock tracks that are classic McCartney. Get it today.