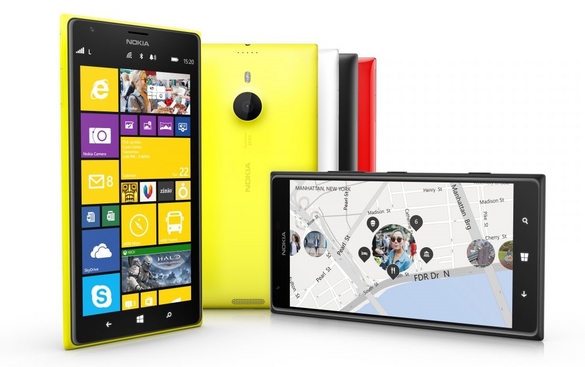 Oh Windows Phone, you beautiful, barren thing. Microsoft's mobile OS is gradually increasing its market share, but it's still a long way from dethroning Apple or Android at the top spot. Many, this writer included, would put that down to a lack of attention-grabbing, high-specification handsets. The kind with headline making internals or features that Android users crave, or that iPhone users can question their device for lacking. Since Nokia jumped into the Windows Phone pool, the caliber of handsets has certainly been raised, and their own Lumia 1020 with its 41MP camera offered something no other smartphone could touch — however, the same criticism was always levelled at the devices, "But it runs Windows Phone."
True, and WP8 still lacks a few things that Android and iPhone users love, but what Windows Phone really needs is users. Users bring developers, developers bring apps, apps bring more users. With Microsoft still trying to attract the last few developers it's missing, what can Nokia do to attract users? Create an attention-grabbing device that will get people interested, regardless of what OS the handset is running.
Meet the Lumia 1520.
Oft-rumored and speculated, it's something of a worst-kept secret for Nokia, but the clamour by many to know more about the device is only a good sign as to its potential for success — and what Nokia has crafted screams success from every pore. Let's run down a quick spec-sheet and see what we're playing with:
6-inch, 1080p screen — the largest and highest resolution of any Windows Phone, even eclipsing the iPhone 5S, Galaxy S4, LG G2, HTC One and the huge Galaxy Note 3
Qualcomm's quad-core Snapdragon 800, clocked at 2.2GHz and paired with 2GB of RAM, bringing the Lumia 1520 inline with the latest Android flagships
A 3,400mAh battery to keep you working and playing all day, which can be charged using built-in Qi wireless charging
32GB of built-in storage, which can be expanded by 64GB thanks to microSD support
A 20MP camera with a BSI f/2.4 Carl Zeiss lens, optical image stabilization, dual-LED flash, and the same oversampling and zooming magic that powers the incredible camera on the Lumia 1020
1080p video recording and four mics to simulate surround sound
A slim, 8.6mm profile — thinner than most recent Windows Phones and the majority of Lumias
Nokia's unibody polycarbonate design, available in yellow, red, white and black, which manages to be tough and well-made without feeling cheap like certain other polycarbonate devices released recently…
Nokia's updated Camera app, which combines the best parts of Pro Cam and Smart Cam into one all-encompassing app
Zero-compression, RAW image capture — not available at launch but coming soon thereafter
The 1520 will be exclusive to AT&T when it launches on U.S. shores, and really, if you're tempted I can't say that I blame you. The Lumia 1520 is every piece a flagship.
But wait, what about WP8 and its app disparity? Worry not. There are now 175,000 apps in the store, and in the coming weeks Instagram, Vine and Flipboard will all launch. There's still a few major names to go — Snapchat and Grindr, anyone? — but the more people who buy into Windows Phone, the faster this progress will come.
The 1520 is Nokia's best hope of finally getting noticed on store shelves — the bright colors and huge screen are sure to dominate any AT&T store that stocks the handset, and users will likely be surprised by the Windows Phone OS stretched across that gargantuan screen. Time will tell, though, if anyone actually buys into the hype the 1520 is sure to generate.