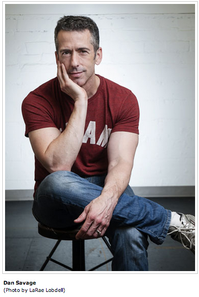 In last week's Metro Weekly cover story, Dan Savage, the Savage Love sex columnist and It Gets Better Project co-founder, discussed coming out. This founding principle of today's LGBT community has expanded in the decades since it came into prominent usage after the influential Second National March on Washington for Lesbian and Gay Rights, held on Oct. 11, 1987.
"We created this model for changing the world, which was to tell the truth about who you are," Savage said. "We've shown that if all of the millions of oppressed people living in the shadows speak up all at once and tell the truth and come out, you can change the world. You can change how the world regards you. You can change your political place in the world. You can make society a safer, more welcoming place for you if collectively and en masse you fucking tell the truth."
Savage, who stops in D.C. tomorrow, Oct. 12, to read from his new book, American Savage: Insights, Slights and Fights on Faith, Sex, Love and Politics, as part of this year's Jewish Literary Festival, went on to assert that the LGBT community has blazed a coming out trail for the "pot-smoking, kinky, non-monogamous straight people."
Of course, the need for the It Gets Better Project, which Savage started in 2010 with his husband Terry Miller in response to a recent rise in antigay bullying and suicides, serves as a key indicator that it's still no walk in the park to come out as gay in the 25 years since the first National Coming Out Day.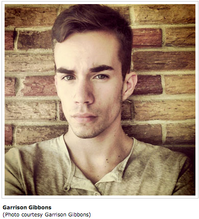 And University of Mississippi student Garrison Gibbons offers yet more proof in a new Metro Weekly opinion piece, recounting his experiences being heckled while performing The Laramie Project in a student production. Far from what he expected would be a theatrical demonstration of how far we've come from the vicious assault and murder of Matthew Shepard 15 years ago, Gibbons writes, the experience is a reminder of "how much we still have to do…People are still being bullied, young adults are stull fearful of being themselves, and the LGBTQ community still does not have the rights that others have."
Gibbons will participate in a candlelight vigil honoring Shepard's legacy and National Coming Out Day tonight outside of Ford's Theatre at 511 10th St. NW, starting a little after 10 p.m. Matthew's eloquent father Dennis Shepard will also give remarks at the event and the Gay Men's Chorus of Washington will perform. The vigil will follow a performance of Ford's current production of the Shepard-focused play The Laramie Project, which has had to find a temporary home at the nearby First Congregational United Church of Christ during the government shutdown. And for the record, even without the benefit of seeing it in Ford's historic space or its planned elaborate set and projections, The Laramie Project is, as I wrote in a five-star review, still "an incredibly enriching experience."