"I wanted to be a musician ever since I was four," Nika Danilova says. And by age 13, Danilov, an American of Ukrainian descent, had settled on a stage name: Zola Jesus. "I had made it a mission to just completely alienate myself from my peers."
The hybrid name pays homage to French writer Emile Zola and the central figure of Christianity. "I really liked the idea of having Jesus in my name to kind of re-appropriate that symbol for myself," says Danilova, who, surrounded by Lutherans and Catholics in rural Wisconsin, was raised in an atheist household.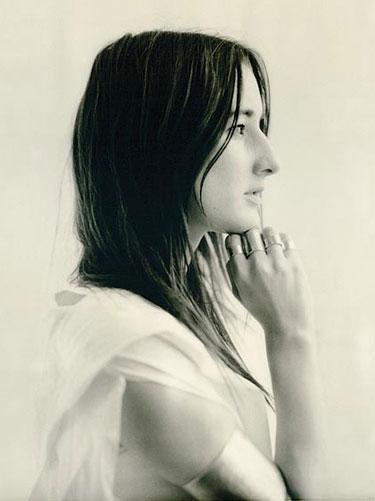 Zola Jesus
(Photo by The Impossible Project)
However much the name may have alienated her in Wisconsin, Danilova has since made a name for herself as Zola Jesus among indie/electronic music connoisseurs, particularly in the past few years. Her eccentric, passionate sound – like a wilder Florence Welsh – is very British in influence, from Kate Bush to the Cocteau Twins. And its regular lyrical focus about overcoming adversity has found appeal among LGBT listeners.
"I think my music has a feeling of openness and liberation," she says. "I think that draws fans from the gay community and people that maybe have felt oppressed in one way or another."
Earlier this year Zola Jesus released Versions, an album featuring string covers of the electronic songs in her repertoire. Next Friday, Oct. 25, provided the government shutdown has resolved, she'll stop at the Hirshhorn Museum as part of a tour with a string quartet led by JG Thirlwell.
"There's just an oversaturation of synth music right now," she explains, going on to note that her next album will also likely be orchestral in nature. "Now with access to classical musicians I can fully realize all of my wildest dreams." '
[EDITOR'S NOTE: The Hirshhorn Museum announced Oct. 18 that the performance has been canceled: "Due to the government shutdown, the October 25 After Hours has been cancelled. A full refund is available to ticket holders. If you have purchased a ticket, you will receive an email with refund instructions. Apologies for the inconvenience."]