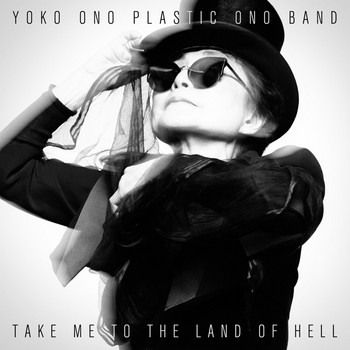 Not many 80-year-old women are releasing experimental rock albums while simultaneously hitting the top of the dance charts these days. But then, Yoko Ono has never been what one might describe as ordinary. She currently resides at #1 on the Billboard Dance/Club Play Charts with a new set of remixes for her iconic single "Walking on Thin Ice" — her eleventh #1 on that chart in the last decade — and her new album "Take Me To the Land of Hell," co-produced with her son Sean Lennon and Yuka Honda of Cibo Matto, was released in late September. Last week she performed a track from the album, "Cheshire Cat Cry," with her son and members of alt-rock titans The Flaming Lips on the David Letterman show. Reactions on Twitter ranged from delighted, bemused, to horrified. Nothing new for Yoko Ono, who has been defiantly pursuing her own uncompromising vision her entire career.
After all, she is the "Dragon Lady" who "broke up The Beatles." Even today, she is widely reviled in pop culture. On the new Justin Timberlake album Jay-z guests on the track "Murder" and spews forth this remarkable bit of misogyny: "Yoko Ono, she got that Yoko Ono. You know, that shit that made John Lennon go solo. Know that shit gotta be lethal. If that pussy broke up The Beatles, Chocha ruined pop culture, All them play days is over."
But again, nothing new for Yoko Ono. Yoko has been despised by many since she and John Lennon first made their relationship public over 40 years ago. The Beatles were a dream. John Lennon was one of the Fab Four, an idealistic fantasy that enthralled the masses like nothing else before, or since. John was married to a beautiful blonde, Cynthia. He was handsome, clean cut, funny, and most importantly, along with his band mates, he created music for the ages — the soundtrack of a generation that still resonates with as much power and importance now as it ever has. The Beatles will always be untouchable.
And then she came along, and everything changed. She was from a foreign culture and her artistic sensibilities were completely alien to the average Beatles fan. She was an intrusion on the dream. She performed and created inscrutable conceptual art pieces and installations, and — worse yet — started performing with John and appearing with him everywhere, eventually marrying him. She arrived on the scene just at the moment that he and his band-mates were changing from the clean-cut caricatures that the band's management carefully cultivated in their early years, to far wilder and free-spirited individuals. The cracks were sewn. The dream was over, and the Beatles fractured acrimoniously under the weight of their own success. And who was the easiest scapegoat? Why the "Dragon Lady," of course, the outsider. The woman who broke up the Beatles. Yoko Ono.
She was never cowed by the belligerence, the downright hatred. She faced it, and never stopped doing exactly what she wanted to do, on exactly her own terms. There is something fascinating about Yoko's defiance, which continues to this day. Whether through music, writing, art, film, political activism (she has become an opponent of fracking in recent years, has long been an outspoken peace advocate, and has been a strong supporter of gay rights), she is true to her vision, as divisive and sometimes incomprehensible as it may be. Her music is truly original; at times jarring and discordant, at times sweepingly powerful, at times — especially some of her early, more experimental material — completely unlistenable (anybody who has the capacity to sit through all 26+ minutes of "Cambridge 1969" should get a medal, or perhaps an intervention). But her music is also often simply beautiful. Her lyrics range from piercingly honest to simple and poetic and they always exude sincerity. Her music is her soul laid bare, for better or worse.
"Take Me To the Land of Hell" is one of the finest albums of her career. It can be seen as something of a distillation and summary of all of her prior work — a mixture of heavily rhythmic experimental rock, Yoko's unique "vocalizations," and songs that fit a more traditional structure. In fact, all of her collaborations with her son Sean, starting with 1995's "Rising", have been stellar.
Her music is, let's face it, not for everybody. It's generally an off-kilter pop/rock/dance hybrid that strongly reflects her avant-garde background. Yoko's voice is an instrument like no other. She can wail and howl and scream as if her soul is on fire. She sometimes uses her unique vocal techniques as a rhythmic device, layering it to create amazingly surreal effects that are mind-blowing on a good pair of headphones. When she sings more standard pop songs, her voice can be remarkably sweet and gentle. She uses every inch of it, pushing the boundaries of what music can be.
There are some incredible gems in her catalog worth seeking out for those with a more adventurous taste in music. In 1970 came her first album, which was released in tandem with Lennon's solo debut — both are titled "Plastic Ono Band" and feature similar cover art. Lennon's is a raw and confessional masterwork that ranges from bitter and angry, to searingly personal and melancholy, to contemplative and beautiful. As for The Beatles, and his pop idol past, he famously reflects on the track "God" that "the dream is over," and indeed by this time nobody could deny that truth. Yoko's album (which was recorded at the same time as John's, with Lennon himself delivering some wonderfully unhinged guitar work) is a more literal primal scream — a collection of long, formless rock jams with Yoko shrieking above the cacophony. Remarkable that in only a span of a few years John Lennon could go from the glistening pop of the Beatles to playing a major creative role on an album that would shake most listeners to the very core and send them desperately grasping for the STOP button… but there is nothing like it for pure, raw, primal release. It fits into a strange netherworld between rock and some manic abstract alternate universe that only Yoko Ono seems to inhabit. She's resided there her entire career.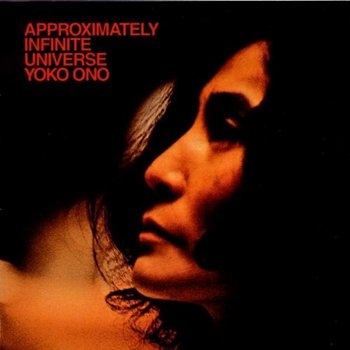 Next came the 1971 double-album "Fly," on which she combines the rawness of her debut with more traditional sounding song structures. A year later she followed with "Approximately Infinite Universe," another double-album and perhaps Yoko's most important release of the 70s. It finds Yoko far more traditional in her songwriting approach, and includes great material like "Death of Samantha" (which Boy George is covering on his upcoming album), "Yang Yang," "Move on Fast" and the fantastic title track. "Approximately Infinite Universe" is a great place for newcomers to Yoko's uniquely infinite universe to start.
After the birth of their son Sean, John and Yoko removed themselves to a life of domesticity before emerging with a joint project in 1980, "Double Fantasy." The songs alternated between John's and Yoko's, but even on his tracks he draws inspiration directly from her. The devotional love song "Woman" begins with Lennon whispering his dedication to her: "For the other half of the sky…"
Like other dreams, this too would be fleeting. We all know how the story ends, on December 8, 1980, with a splay of bullets on a New York sidewalk. "Walking on Thin Ice" was the final song on which John Lennon worked, and in fact he was carrying the master tape of the track as he was gunned down. Though many of the remixes are great, that original recording is the real deal — if there had to be an end, at least it was with one final triumph.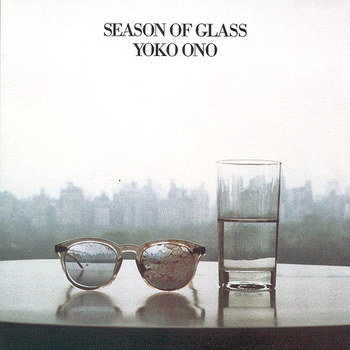 Yoko Ono didn't fade away, or allow grief to do what public scorn never could — defeat her. Less than six months after Lennon's murder, she released the extraordinary "Season of Glass." The cover features the arresting image of Lennon's eye-glasses splattered with his blood, drawing scorn from grieving John Lennon fans who were outraged by what they perceived as a tasteless exploitation of his death. She didn't flinch away from her grief — she expressed it in the most visceral way possible. It's hard not to feel it intensely on tracks like "I Don't Know Why," written in her room at The Dakota as she listened to mourners singing John Lennon songs just after his death on the street below. "Season of Glass" includes some of the most nakedly honest expressions of grief ever put to record; often heartbreaking, but at times quite beautiful.
Ono released a few more albums in the 80s, and then in 1992 a terrific career-spanning 6-disc collection on Rykodisc called "Onobox." By then most of her albums had gone out of print, so it was an introduction to her body of work for a new generation. Slowly her back catalog was beginning to be reassessed and appreciated. Her acclaimed "Rising" album, on which she collaborated with her son Sean, followed in 1995 and garnered perhaps the best reviews of her career.
Then in 2001 something unexpected happened. The production team Orange Factory decided to remix the old nugget "Open Your Box,"a heavily rhythmic track from the "Fly" album. Astonishingly, it became a hit on the US dance charts, climbing to #25. This unexpected success opened up a new avenue for Yoko's music and became the first in a long string of highly successful dance singles in which many of the finest tracks of her career have been remixed by some of the top producers in the business. As of today she's released nineteen of them, and all became hits on the Billboard Dance Charts, with eleven ascending all the way to the top. It's been an extraordinary validation for an artist who has spent most of her career having her music ridiculed when anybody paid attention to it at all. Top names like Bimbo Jones, Danny Tenaglia, Pet Shop Boys, Peter Rauhofer, David Audé, Rich Morel, Superchumbo, Basement Jaxx and many others have worked on her singles. In 2007 she released "Yes, I'm a Witch," a compilation of 17 of her old tracks reworked by the likes of Peaches, Cat Power, The Flaming Lips, Le Tigre, and others.
Rich Morel summed it up perfectly when I asked him why Yoko's music worked so well as a vehicle for producers and other artists to experiment and create successful new versions of her old tracks: "Yoko's success on the club charts rests in part on her iconic delivery of brilliantly poetic lyrics, and the collaborators she chooses to work with on each of the remixes. I was a Yoko fan before I started working with her but every time I begin a remix I'm delighted by the lyrics and her phrasing. Club culture historically has been more excepting of left field artists and ideas then mainstream music and Yoko fits in with that ideal perfectly."
Maybe the world (or, at least a part of it) has finally caught up with Yoko's music. What was rejected or ignored thirty to forty years ago has finally found an appreciative audience.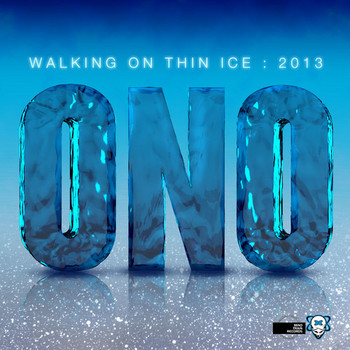 And Yoko shows no signs of stopping, or even slowing down. In addition to her own work, she's carefully preserved the integrity of her husband's solo work and has presented fans with beautifully conceived box sets and reissues of his released and unreleased post-Beatles material. In 2009, collaborating again with her son Sean, she released the widely acclaimed "Between My Head and the Sky" on the Chimera Music label. "Take Me to the Land of Hell" can be seen as a sequel of sorts to that album. Both albums are a culmination of all the characteristics that has made Yoko's music so fascinating (and divisive) over the years.
"Moonbeams," the opening track from "Take Me to the Land of Hell," sums it up. Yoko intones at the beginning: "Moonbeams melting into my blood stream in winter… the snow protected us, covering our pain. Now I hear the ice cracking slowly in my brain. My heart is ruminating your sweet words while my hand's strangling the birds. People are planets, their souls are suns orbiting the dance floor of our cosmic club…" Then the rhythm builds and explodes with Yoko's trademark howls, layered amongst a propulsive, swirling mix of keyboards, heavy drums, bass and guitar. You can completely lose yourself in the primal abandon of the music and her vocals.
Oh sure, she is still divisive; her recent Letterman performance proved that beyond a shadow of a doubt. The Tweets ranged from admiration to open disgust. A small sample:
"That was an incredibly amazing performance on David Letterman. Truly remarkable"
"Wtf just happened on David Letterman. Yoko Ono, you just killed my ears and I will most likely have nightmares tonight b/c of you".
"I guarantee I will never wake up one day and say "O I FINALLY GET YOKO ONO".
That's okay. She doesn't care — never has. At age 80, sitting at #1 on the Dance Charts with a song recorded over 30 years ago with her husband's blood literally on the tracks, she certainly has no reason to change now. She will continue to do her own thing, as she always has. There is no easy way to define Yoko Ono. Over a career that's lasted decades, she's recorded some absolutely remarkable songs: "Walking on Thin Ice." "Death of Samantha." "She Gets Down on Her Knees." "You're the One." "Turned the Corner." "Moonbeams." Dozens of others. Artist, activist, philanthropist, musician — uncompromising and fearless. "Take Me to the Land of Hell" continues in that tradition, and adds to a legacy that in time will hopefully be reexamined a bit more objectively and she will be appreciated for the visionary that she is and always has been. Yoko Ono and John Lennon were meant for each other. They are both one of a kind.