It's that time of year again. The holidays are beckoning, Black Friday is looming, cold weather is slowly encroaching and the world's car manufacturers have brought their freshest faces to Los Angeles for the annual LA Auto Show. It was an intense couple of days, with numerous launches, several exciting announcements and some truly incredible concepts offering a glimpse into the future.
With so many cars on display, it can be hard to pick a favourite, but we've distilled dozens of delicious designs down to eleven examples of automotive excellence. Jump in, and sample the best LA had one show.
Mercedes-Benz AMG Vision Gran Turismo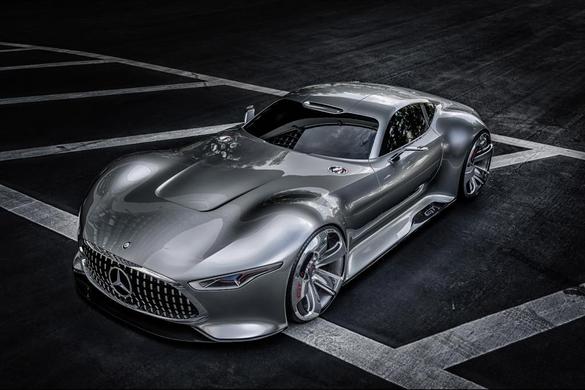 How's this for an opener? The stunning AMG Vision Gran Turismo was designed for racing game Gran Turismo 6 on the PlayStation 3, showcasing Merecedes-Benz's concept of what a super sports car should look like. It's unlike anything else in the company's current roster — and that's saying something given Merc's handsome line-up — with extreme proportions and an intoxicating blend of curves and technology. A biturbo V8 offers 585 hp and 590 lbs ft of torque and uses eight tailpipes to to ensure what Mercedes calls an "unrivalled motorsports sound experience". Inside, it's bespoke interior features a dashboard that mimics the design of gullwing doors opening either side of the centre console. The reason? The AMG Vision has gullwing doors — as if you needed another excuse to like it. Want to take it for a test drive? You'll have to buy a copy of GT6, the AMG Vision is strictly a concept — Mercedes giveth, Mercedes taketh away.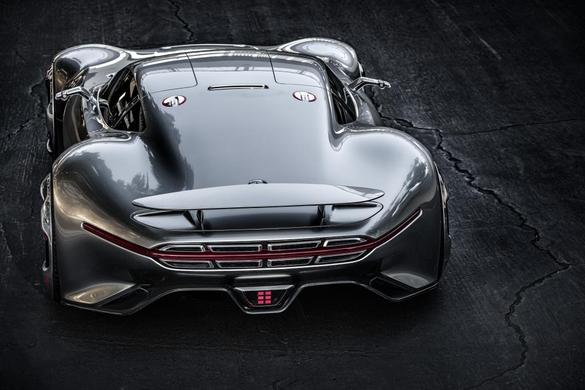 Land Rover Range Rover LWB Autobiography Black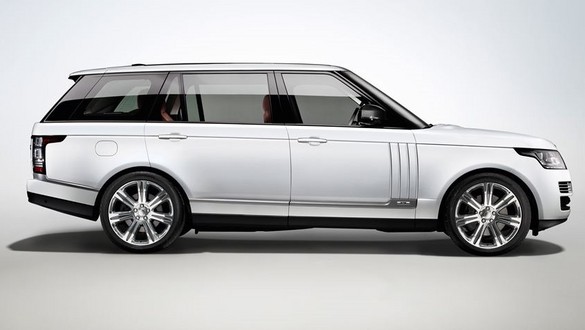 Oh good, you made it past the ridiculously long name of this special edition Range Rover. The Long Wheelbase Autobiography Black continues a recent trend in motoring to name high-end special versions Black, regardless of color choice — logic be damned! Once you've cleared those first two hurdles, however, it's clear Land Rover have crafted a pretty epic beast. As long as its name, the Black is a long wheelbase version of the standard Rangie — car nerds will note the lengthened rear doors — and offers 7.3 extra inches of legroom for rear passengers. And what a rear. The Range Rover has long been touted as the SUV equivalent of a luxury sedan, and that is now even more evident with the executive seating package. Two individually reclining chairs (17 degrees of recline, to be exact) with a full range of adjustment sit either side of a redesigned center console with electrically deployable leather tables, integrated USB charging sockets and bespoke lighting. The price for all of this luxury? $185,000 — because affordable luxury is apparently an oxymoron.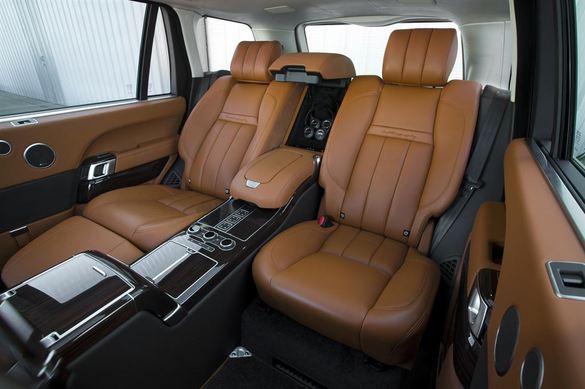 SRT Viper GTS Anodized Carbon Special Edition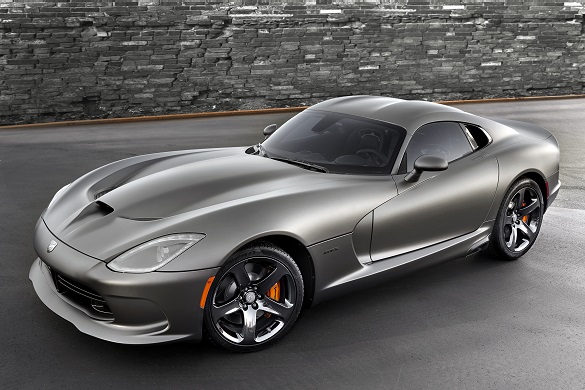 Let's not kid ourselves, the 2014 Viper is one sexy sports car. How, then, do you make it look even better? For SRT, the answer was simple — give it a unique, metallic matte paint job. The Anodized Carbon Special Edition Package will be available in January, and gifts the standard Viper GTS with the aforementioned paint, Black Vapor Chrome wheels, black GTS badge, black exhaust bezel, Anodized Carbon fuel filler door, orange brake calipers, carbon fiber brake ducts and a special rear badge. Inside, there's even more, including an Alacantra headliner, orange stitching on the Nappa leather and Alacantra seats, orange cabin inserts, carbon fiber accents and exclusive GTS badges. Worried you'll spot someone else with the special package? Don't be — SRT are guaranteeing exclusivity with a limited run of just 50 models.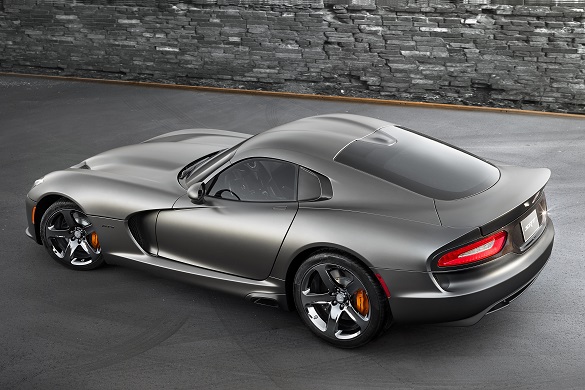 Subaru Legacy Concept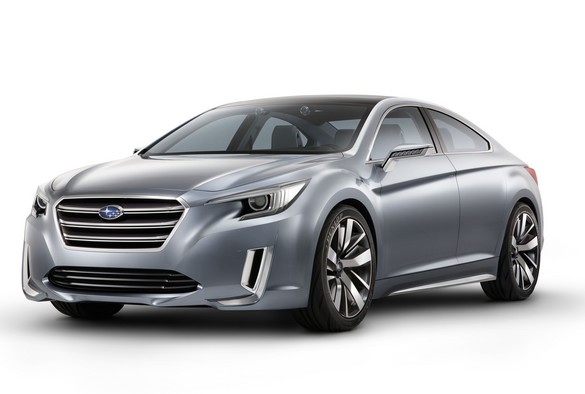 This is more like it, Subaru. The Japanese manufacturer, renown for its rallying prowess and WRX models, currently has a range of cars that are — excluding the BRZ coupe — incredibly average to look at. The Legacy, Subaru's very competent but very awkwardly-styled sedan, is an important model for the company — but it's easy to overlook it in favour of its more aesthetically pleasing rivals. The Legacy Concept, though, looks set to change that. An incredbly handsome car, the Concept sits on 21-inch wheels, features Subaru's excellent AWD drivetrain, and debuts a new hexagonal grill design. Subaru say that it provides a look at the styling cues for future Legacy models, but if the finished car looks as good as the concept they should be on to a winner.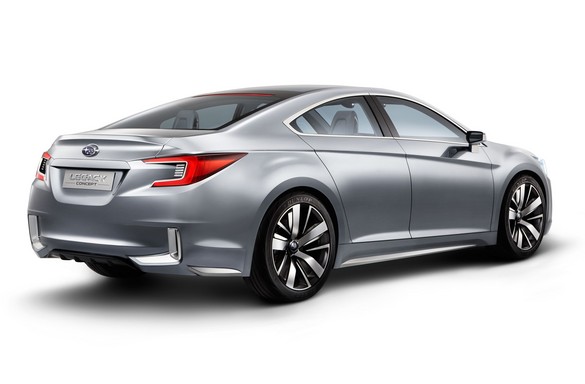 Fiat 500 "1957 Edition"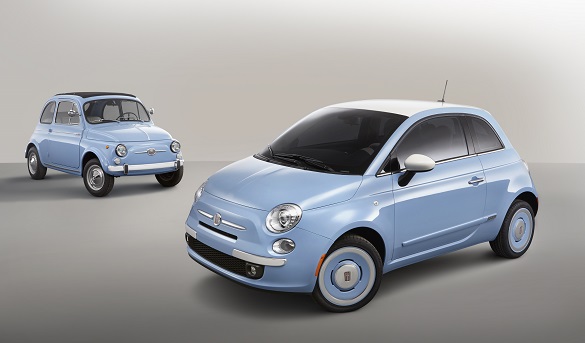 All history should look this adorable. Fiat's 500 was the small car when it debuted in 1957, quickly becoming a design and fashion icon — driven by actors, models and over 4 million of us normal folk. The modern 500 is something of a design darling — small outside, chic inside and utterly charming to look at. Never has that been so true than with the "1957 Edition" that Fiat debuted in LA. Paying homage to its (much) older brother, this special 500 comes in three exclusive colors — light green, white and the celestial blue above — with white mirrors and roof and 16-inch retro-inspired wheels with a chrome lip and painted to match the car's body. Throwback FIAT badges adorn the wheels, hood and tailgate. Inside, the nostalgia continues, with an ivory interior contrasted with brown leather seats, retro FIAT badges and a unique key fob with leather casing and a 1957 graphic. It's time travel without the stress of alternate timelines and ruining the future.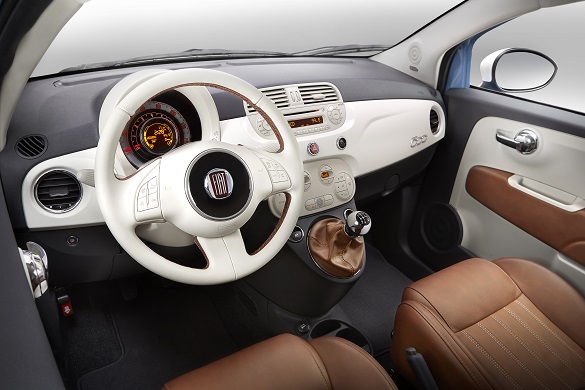 Jaguar F-Type R Coupé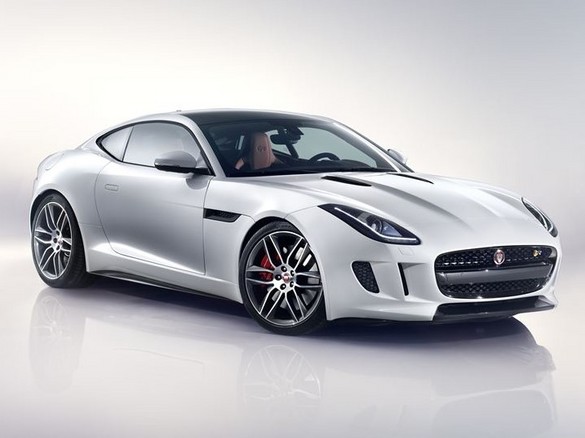 Feel free to take a moment before carrying on with this list. The F-Type transitions from convertible to coupé and still looks utterly gorgeous. Sporty, lithe and showcasing modern British design, the F-Type is not only one of the sexiest cars Jaguar have ever produced, it's also one of the fastest. Debuted in performance-focused R specification, it sports a 5-litre V8 with a 0-60mph time of just 4 seconds and a limited top speed of 186mph. Yes, limited. There's an electronic active differential which works in tandem with torque vectoring to make it one of Jaguar's most dynamic models, with all of its 542 horses sent to the rear wheels via an eight-speed transmission. Even in standard supercharged V6 guise, the F-Type is no slouch. All-in-all, it's one very desirable package. And that's before you've seen the back of it.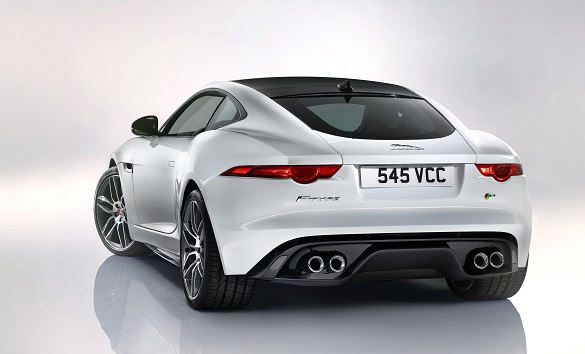 Lincoln MKC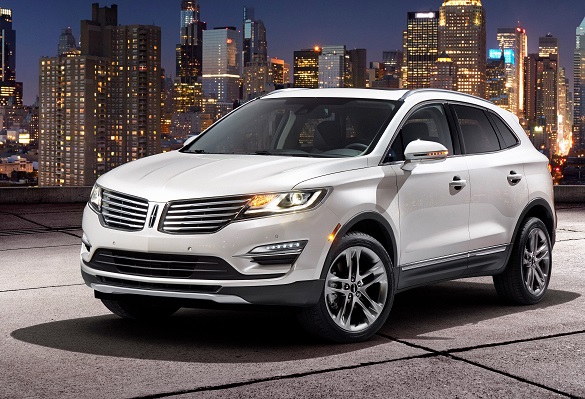 I say this a lot: Lincoln have one of the most attractive fleets on the road — a trend that continues with the debut of the 2015 Lincoln MKC crossover. Lincoln's version of Ford's Edge, it brings with it many features that are new to this class of vehicle. A 2.3-liter 4-cylinder EcoBoost engine brings 275 horsepower — for those who still don't approve of smaller 4-cylinder engines, the iconic Lincoln Town Car produced just 239 horses from its 4.6-liter V8. It's called progress. That progress continues in the design of the car, which features a litany of touches to enhance ownership. The powered tailgate wraps around the sides of the car to make the most of the trunk space, there's tactile Bridge of Weir leather seats with French stitching, it has a 14-speaker THX II certified audio system, Continuously Controlled Damping reacts every 20 milliseconds to changes in the road surface and a wealth of electronic systems should help you avoid accidents. It's a premium, handsome, very impressive car.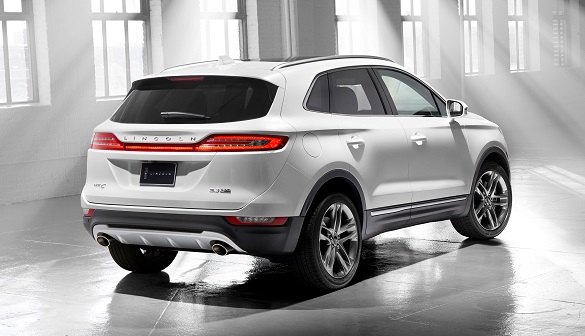 BMW 4 Series Convertible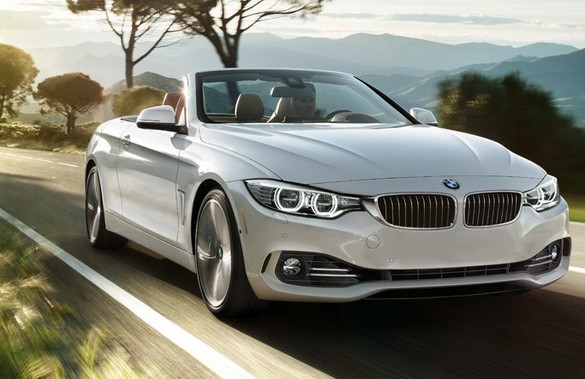 There were those who didn't approve of BMW dropping the iconic 3 Series coupé and convertible in favor of the new 4 Series. To those people, I say this: JUST LOOK AT IT. It's a fantastic piece of machinery, scuplted from the same cloth as the gorgeous Z4 and the curvaceous 6 Series. It looked great as a coupé, but remove the roof and it somehow gets even better — especially as it's a hardtop convertible. Encounter bad weather, throw the roof up, and you've all the safety and security of its coupé brother. It's low-slung body, short overhangs and long hood are classic sports car traits, given substance by the powerful twin-turbo 4-cylinder 428i and twin-turbo 6-cylinder 435i engines. It begs the question — if you have all the fun of a drop-top with all the beenfits of a coupé, why would you ever buy the standard 4 Series coupé?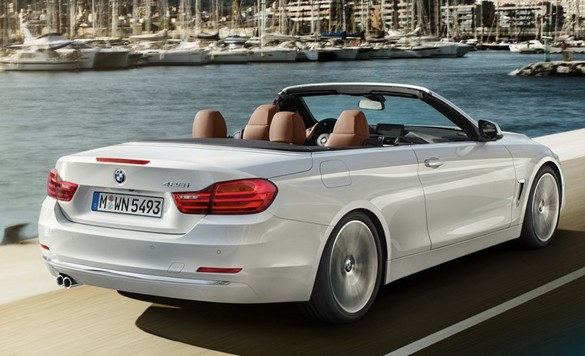 Chevrolet Colorado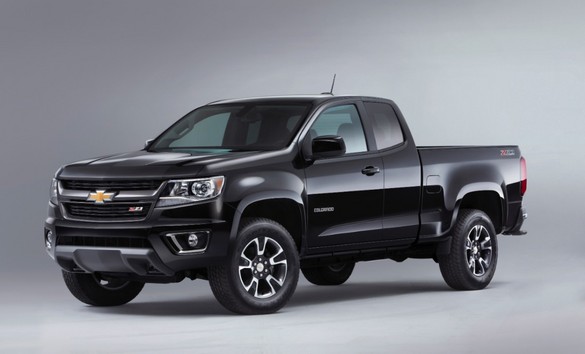 Do you have fond memories of the Cherolet Colorado? No, of course you don't. You're a rational human being. Cheap, underpowered, unattractive and eminently forgettable, it was such a weak addition to Chevrolet's line-up. Not any more. Enter the 2015, fully redesigned model — and don't be afraid if a primal part of your brain is saying "Want." A handsome devil, the Colorado will deliver on every front, with class-leading power, payoad and trailering ratings, vastly improved refinement, a modern interior with the freshest GM entertainment and comfort tech, a full suite of safety features and comes with a range of engines. Most notably, next year will see the introduction of a 2.8-liter 4-cylinder diesel to further improve the Colorado's capabilities. The icing on all of this metal cake? It also comes in Baywatch guise. Awesome.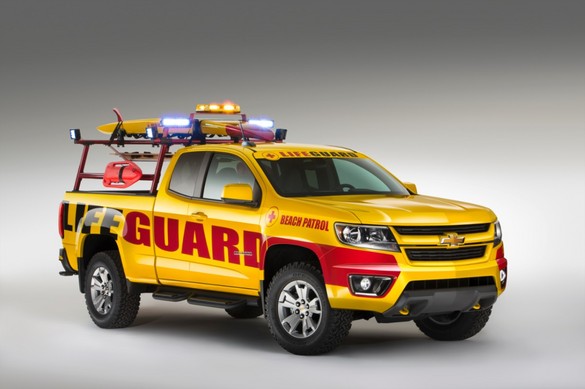 Aston Martin Neiman Marcus Vanquish Volante
Every year, Neiman Marcus teams up with an automaker to offer a limited edition version of a highly desirable car — last year it was the McLaren 12C Spider, for example. This year it's Aston Martin's turn, with a $344,500 bespoke Vanquish Volante. I know, I know, it's pocket change — we'd all probably grab one next time we dropped into Neiman's, but unfortunately only 10 units were produced for the department store. With a Seychelles Blue paint job, black leather interior with blue accents, matching blue accents throughout the cabin and a four-piece set of custom luggage, it's a subtle makeover for the gorgeous convertible. The Volante's 6-liter V12 still beats beneath the hood and it maintains Aston's incredible engineering prowess, so it's understandable that all 10 versions are already spoken for. You'll need to find something else to splurge on while standing at the checkout.
Honda FCEV Concept
Arguably the most futuristic car on this list, Honda's FCEV Concept is a forward-thinking, environmentally-friendly car that hints at the design direction of Honda's next-generation fuel cell vehicle. Honda's hydrogen-powered FCX Clarity launched in 2008 and was a technological marvel — not, it should be said, for being outlandish or futuristic, but for being so completely normal. It was a hydrogen-powered, zero-emission car that offered usable mileage and no compromises save for a limited hydrogen-refuelling network. The next version aims to offer more than 300 miles in range, a three minute refuelling time and further refinements to make a convincing case for the viability of hydrogen as a replacement for fossil fuels. The FCEV is very clearly a concept — the finished model launching in 2015 will be highly distilled from this design language — but it screams future. Picture a sci-fi reimagining of the car of the future and the bold, angular lines of the FCEV are exactly what springs to mind. It's a glimpse of a cleaner future, in a pretty incredible package, and I for one can't wait to see what the final version looks like.