A lesbian couple in Illinois will marry sooner than expected after a federal court Monday ordered a county clerk to issue a marriage license to the couple immediately.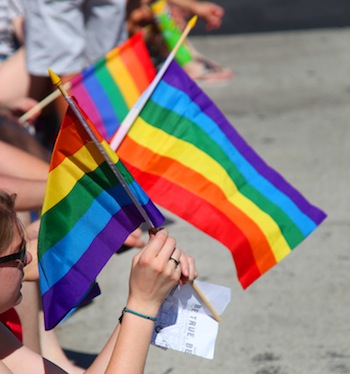 U.S. District Judge Thomas Durkin ruled the Cook County clerk must allow Vernita Gray and Patricia Ewert to marry before the state's same-sex marriage law goes into effect because Gray, who is suffering from brain and bone cancer, likely will not live until the law's June 1, 2014, implementation date.
Durkin, an Obama appointee, issued a temporary restraining order yesterday preventing the county clerk from enforcing statues excluding same-sex couples from marriage.
"Defendant is ordered to issue a marriage license to Plaintiffs upon their application and satisfaction of all legal requirements for a marriage in Cook County except for the requirement that they be of different sexes, and Defendant is ordered to register their solemnized marriage as is presently required for all other marriages," Durkin ruled.
Lambda Legal and the ACLU of Illinois filed the case on Nov. 22 seeking immediate action. Illinois became the 16th state, plus D.C., to legalize same-sex marriage, on Nov. 20, after Gov. Pat Quinn (D) signed into law a bill approved by the state Legislature earlier this year.
"Vernita is terminally ill and she wishes to marry the woman she loves before she dies – and now she won't have to wait another day," said Camilla Taylor, Marriage Project director for Lambda Legal, in a statement. "These two women, who have loved and cared for each other in good times and bad, through sickness and through health, will get to know what it means to be married."
Gray was first diagnosed with cancer in 1996. She and Ewert have been together for five years.
"The court recognized that Vernita and Pat should not be denied the freedom to marry simply because of the arbitrary nature of the start date of the new law," said John Knight, LGBT Project director at the ACLU of Illinois, in a statement. "Their love deserves the dignity of marriage now and there is simply no justification for forcing them to wait."
[Photo via Wikimedia Commons.]