It's been a hard-knock life for us here in Capital City. From the government shutdown to "Obamacare" and even Miley Cyrus, everything just seems broken. To help right some wrongs this holiday season we have assembled a gift guide that will help to fix some of what's wrong with – I mean in – your friends' and families' lives. So dig in and find the perfect gift for everyone on your list.
HOME/FOOD
1. Washington Post Delivery Bag Wine Carrier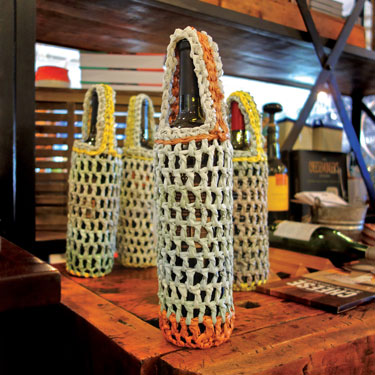 $20
Trohv
202-829-2941
232 Carroll St. NW
trohvshop.com
Shop local, recycle local. Artisan Peter Banson has created a beautiful and useful solution for delivering one of the holidays most sought-after gifts. The soft durable plastic easily covers your precious cargo and the recycling of Washington Post delivery bags will make the baby Jesus smile. It's a Christmas miracle.
2. Mason Jar Shaker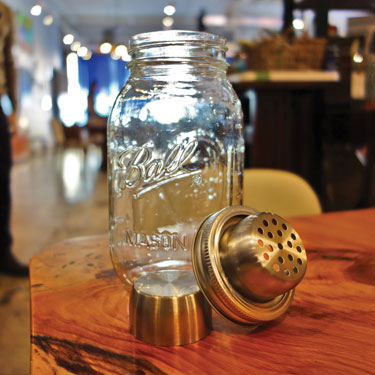 $29
Trohv
The perfect gift for the 007 in your life. The innocuous Mason jar leads a double life as an undercover drink shaker. Unlike metal on metal shakers the glass bottom ensures your top always pops when ready to pour.
3. Nest Protect Smoke + Carbon Monoxide Detector
$129
amazon.com
(Pre-Order Only)
Protect your nest with the next generation of smart smoke detectors. This little powerhouse can push notifications to your phone that let you know if an alarm is going off or if the batteries are low. Amateur cooks will rejoice, as a simple wave of the hand will silence the wailing alarm – assuming it's nothing serious. Sorry, no fix for the burnt toast on this year's model.
4. Obama Birther Certificate Tray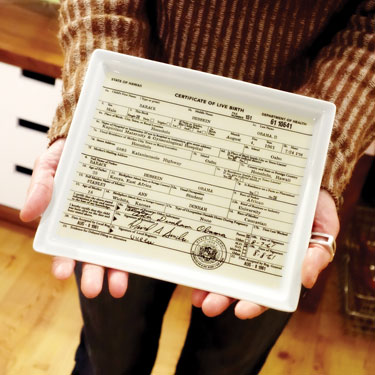 $23
Homebody
202-544-8445
715 8th St. SE
homebodydc.com
Short on cash but longing for some holiday entertainment? We've got your fix right here. Invite over you favorite birther for a delicious serving of humble pie. Fireworks not included, but sure to ignite.
5. Epicurean Capital Cutting Board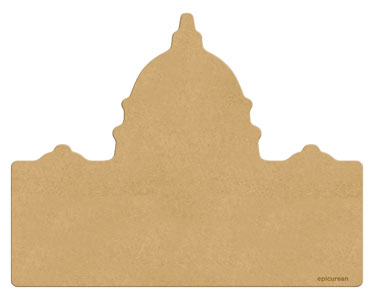 $28
Hills Kitchen
202-543-1997
713 D St. SE
hillskitchen.com
You many not be able to do much about capital gridlock, but this board makes a great gift for any master chef to julienne vegetables into working order. It's dishwasher-safe, heat-resistant, knife-friendly and comes with a lifetime warranty.
6. Joseph Rocker Garlic Crusher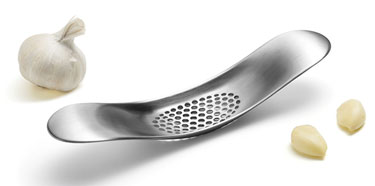 $15
Home Rule
202-797-5544
1807 14th St. NW
homerule.com
Add a little rock-n-roll to any kitchen with this garlic crusher. Easily and evenly crush garlic by simply rocking back and forth. Rhythm, big hair and zebra-print tights not necessary, but highly recommended.
7. Lékué Perfect Ice Cube Maker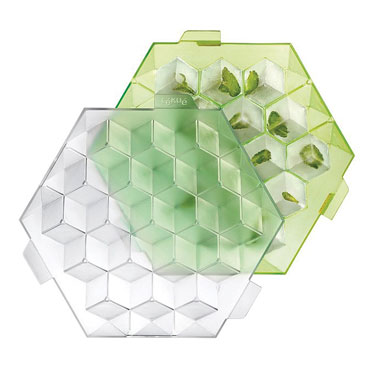 $20
Home Rule
Great for the perfectionist in your life. Simply fill, freeze and – Bam! – perfectly formed cubes of ice ready to serve with any drink. The trays are made of a flexible rubber, so not only are they pretty to look at but make extraction of the ice simple and easy.