Despite regional differences between the Tidewater and Northern Virginia exurbs, Democrats and Republicans – so far – seem to be adopting a traditional "red-blue" divide when it comes to LGBT issues in two upcoming special elections that will determine control of the Virginia Senate.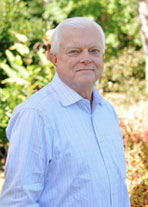 Wayne Coleman
Thursday, Republicans in District 6 – which covers the Eastern Shore counties of Accomack and Northampton, Mathews County, a sliver of Virginia Beach and a substantial portion Norfolk – selected Wayne Coleman as the party's nominee to replace Lt. Governor-elect Ralph Northam. According to results published in the Hampton Roads area newspaper The Daily Press, Coleman won 1,643 votes, or 54 percent of all votes cast, over rivals Richard Ottinger and John Coggeshall.
Coleman, CEO of the Norfolk-based CV International shipping, freight and transportation company, has touted his opposition to marriage equality on the campaign trail. He also donated to several anti-gay Virginia GOP candidates in 2013, including $2,500 to Mark Obenshain's attorney general campaign; $1,500 to E.W. Jackson, infamous for his anti-gay rhetoric, the failed candidate for lieutenant governor; and $1,000 to anti-gay Sen. Jeff McWaters (R-Virginia Beach), chief patron of the so-called "conscience clause" bill that allows adoption and foster agencies to discriminate against LGBT prospective parents.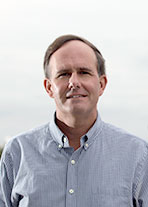 Lynwood Lewis
Coleman will face off against Del. Lynwood Lewis (D-Accomack, Northampton counties, Norfolk) in a special election, the date of which has not yet been scheduled by outgoing Gov. Bob McDonnell (R). Lewis was selected by Democrats as the party's nominee to replace Northam on Nov. 16, winning overwhelmingly in the Eastern Shore counties, beating former Del. Paula Miller (D-Norfolk) and Andria McClellan, a businesswoman who served as Northam's campaign treasurer and as chair of the Small Business Advisory Board under former Gov. Mark Warner (D), with 55 percent of all votes cast.
Lewis, an LGBT legislative ally, has earned Equality Virginia PAC scores of 75 in the past two legislative sessions, indicating a mostly pro-LGBT record. In 2012, he voted in favor of an amendment to the so-called "conscience clause" bill that would have prevented LGBT or questioning youth from being placed with families that believe homosexuality "is a behavior rather than an in-born immutable characteristic." He has signed statements attesting that he does not discriminate based on sexual orientation or gender identity in hiring legislative staff, and he co-sponsored a bill to prohibit such discrimination in state employment.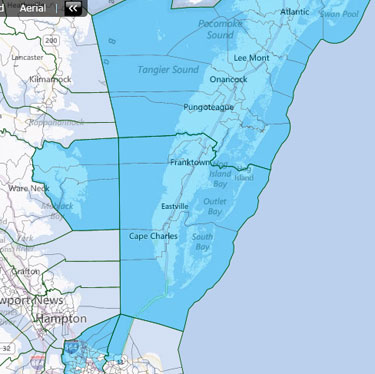 District 6
At the other end of the state, in Loudoun and Fairfax counties, Democrats will hold a caucus Saturday, Nov. 23, to determine the party's nominee to replace state Sen. Mark Herring, who faces a recount in his extremely tight attorney general's race win. Herring won a 164-vote edge over state Sen. Mark Obenshain of Harrisonburg ahead of the recount, after which a special general election date will be set to replace whichever candidate is the victor.
Republicans insist that Obenshain will be able to reverse Herring's lead, but have not set a date to hold a caucus to select a nominee for the 33rd District. Two likely candidates, however, are former Del. Joe May (R-Loudoun, Clarke, Frederick counties), who lost to a primary challenger earlier this year; and John Whitbeck, an attorney and the Republican Committee chairman of Virginia's 10th Congressional District. Whitbeck ran for the House of Delegates in 2011, but lost to Del. Randy Minchew (R-Loudoun, Clarke, Frederick counties) in the primary. Whitbeck was a strong supporter of the GOP ticket this year, and May amassed an anti-gay record during his years in the General Assembly, even voting against confirming openly gay judge Tracy Thorne-Begland to the Richmond District Court.
In contrast, the Democratic candidates running in Saturday's caucus, Herndon Town Councilmember Sheila Olem and attorney Jennifer Wexton, support LGBT rights, following in the footsteps of Herring, a longtime ally to the community.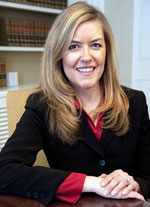 Jennifer Wexton
Olem said she got involved in politics after her husband disappeared while overseas in 1994 and was presumed dead. After going through a difficult and legally complicated process to have her husband declared dead, the commonwealth of Virginia would not recognize the declaration by the U.S. State Department. With the help of her local legislators, she pushed for a change in the law that would make Virginia recognize similar State Department declarations. As a result of the complicated process she was forced to go through, she decided to become involved in politics to help others solve their problems.
"There needs to be some working together, coming up with solutions to real problems," she told Metro Weekly of her campaign.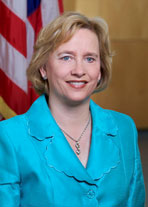 Sheila Olem
Olem, who has primarily worked on health, environmental and transportation issues during her time on the Town Council, says she would support legislation to allow same-sex couples to have visitation and insurance rights, as well adoption rights, noting that she raised her children by herself, disproving conservatives' claims that children will be irreparably harmed without two opposite-sex parents. She also supports legislation to ban discrimination in state employment based on a person's sexual orientation or gender identity.
"Absolutely I support that," she said. "What century are we in? I don't see why we should discriminate against someone. It's just not right."
Wexton, who previously ran to be commonwealth's attorney for Loudoun County in 2011, coming up short while winning the portions currently comprising the 33rd District, told Metro Weekly she believes she is better positioned – politically and ideologically – to win the seat and keep it in Democratic hands. She notes that both of the presumptive Republicans who might run for the seat are extremely conservative, particularly on social issues.
Some Republican bloggers have accused Wexton of living outside the district, attacking her because she appears to be the presumptive nominee due to geography. (Almost three-quarters of the district is in Loudoun County.) But she has pushed back against those accusations.
"I live in the district proper," she said. "They can check my voter status as well as anyone else can, and I'm sure they have been … I'm sick of Republicans peeking in our bedroom windows, and, ironically, now I have a lot of Republicans peeking in my bedroom windows to see if I live here. So make of that what you will."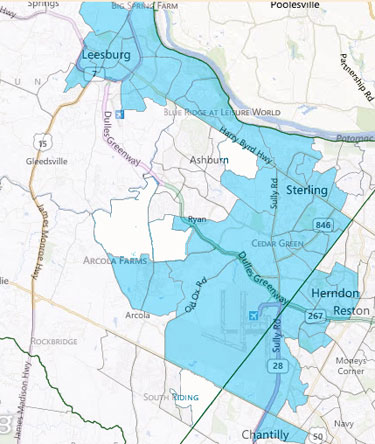 District 33
Wexton said she supports the expansion of Medicaid in Virginia, as well as closing loopholes on mandatory background checks and repealing the "Targeted Regulation of Abortion Providers" (TRAP) laws passed in recent years by the Republican-led General Assembly. She also enthusiastically threw her support behind efforts to ban employment discrimination against LGBT people, repeal the statewide ban on same-sex marriage and, in the meantime, while the ban is still in place, work to extend visitation rights, adoption rights and insurance benefits to same-sex couples and families.
"We need somebody in Richmond who's going to follow in the tradition of Sen. Herring, engaging in pragmatic problem-solving while protecting the rights of our citizens," Wexton said. "And that means all of our citizens."
Because Virginia does not register by party, voters wishing to cast a ballot in Saturday's Democratic caucuses may do so, but will be required to sign a pledge promising to vote for the Democratic Party's eventual nominee, according to Virginia Democratic Party press secretary Ashley Bauman. Voting will occur at three locations: at the Herndon Community Center, in Meeting Room 3 from 10 a.m. to 5 p.m.; in the Group Study Room at the Rust Library in Leesburg from 10 a.m. to 5 p.m.; and at the Cascades Library in Potomac Falls, in Conference Room B, from 12:30 to 5 p.m.