Among the chief benefits of membership in the Capital Area Gay & Lesbian Chamber of Commerce, aka The Chamber, according to many members, are the numerous opportunities for networking with fellow business owners and executives in the Washington area. From the monthly Networking Thursdays to the annual g.life event, The Chamber offers a diverse range of regularly scheduled happenings designed to link LGBT business leaders with potential clients, employers and corporate alliances.
One of these events bringing together members of the local LGBT community is The Chamber's monthly Women's Wednesday, held the third Wednesday of each month. The event has proven popular with women business leaders, both lesbians and straight allies, as well as with many men, seeking inroads into new pockets of the gay, lesbian, bisexual and transgender economic community.
"After being involved (with The Chamber) for about a year, I started looking at where I could serve more and become a catalyst for change," says Eleasa DuBois, chair of the Women's Wednesday program and the owner of Tightbody Makeover, a health and wellness consulting firm. "The opportunity to work with the Women's Wednesday events resonated with me because I wanted to connect with more female centers of influence, and brainstorm ways to propel business growth within the LGBTQ community."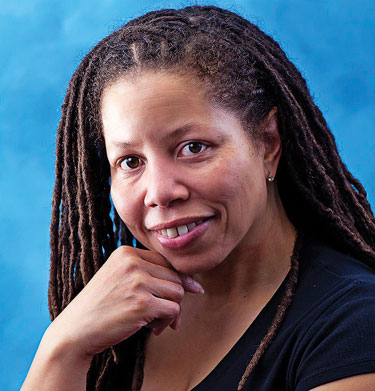 Eleasa DuBois
(Photo by Henley Photography)
DuBois is seeking new and more innovative ways to enhance the networking experience. For example, The Chamber's upcoming Women's Wednesday, scheduled for Nov. 20, will feature a mini seminar presented by New York Life, on how the Supreme Court ruling on Section 3 of the Defense of Marriage Act (DOMA) will affect long-term care in the LGBT community.
"When I sponsored an event, I was able to speak about my services and instill value in a short period of time," she says. "As a result, I was sought after by individuals who actually wanted what I had to offer."
Denise Bump, president of Bump & Associates, a financial practice of Ameriprise Financial Services Inc., describes the two events her firm has sponsored as "worthwhile," due to the fact that the women who attend are professional and interested in making solid business connections. She believes that women have a different approach to networking than men.
"We network for many aspects of our life rather than a single focus on career," says Bump. "We ask other people what they do for a nanny, where to buy a good purse on sale, to recommend a good dog walker, a vacation spot, or a good dentist. We want details as to why they recommend what they do to evaluate whether it fits our personal expectations."
Bump's associate at her company, Michele Pennypacker, concurs with Bump's positive assessment of the value of the mid-week events. Pennypacker ran the events from January to April of this year while employed at a different firm. Her conversations with Bump at the events she ran led to her joining Bump & Associates.
Not the least of the advantages Women's Wednesday offers networkers is that they are held in attractive, secure locations. DuBois remembers an event earlier this year held at the Warner Theater in a room decorated as a Moroccan lounge.
"Everyone had a great time," DuBois says. "Many people stayed about an hour after the event officially ended, continuing to network and chat. It's a good sign when folks don't want to leave your event."
The next Women's Wednesday is Nov. 20, 6:30 to 8:30 p.m., at Mitchell Gold + Bob Williams, 1526 14th St. NW.
The Chamber Means Business. For more information visit caglcc.org or facebook.com/CAGLCC. On Twitter, follow @DCLGBTBIZ
John F. Stanton, a CAGLCC member, is the president of SRP & Associates Inc., a strategic marketing and public relations firm in Northern Virginia.