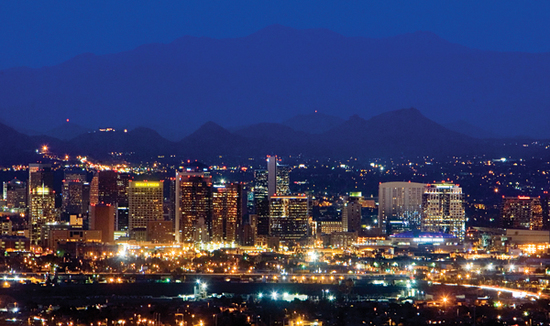 The capital of Arizona and its largest municipality, Phoenix is city rich with art and culture, resorts, shopping options, restaurants, nightlife, attractions and events, all surrounded by beautiful desert scenery. It is also a welcoming destination for LGBT travelers.
According to research by Community Marketing, Inc., Phoenix ranks among the top 20 destinations for U.S. LGBT business and leisure travelers. In addition, Phoenix was one of 25 cities to receive a 100 rating on HRC's 2013 Municipal Equality Index, which rated more than 290 U.S. cities.
Phoenix tourism officials are seeking to attract more visitors with the release of new videos designed to highlight the city's world-class offerings.
More information on LGBT-friendly Phoenix can be found at visitphoenix.com/lgbt.