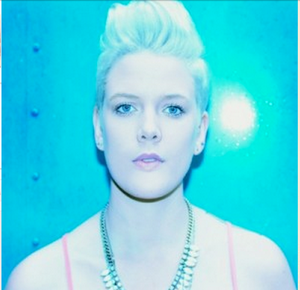 "I grew up in Sydney, and my mom's best friends were all gay men," Betty Who said in a Metro Weekly profile from a couple weeks ago. "So I'm very familiar with the gay community and I love being an ally."
Who is Who, you may ask? Well, if you don't yet know the name you surely know her voice. Who's song "Somebody Loves You" was the soundtrack to Spencer Stout's incredibly popular YouTube video featuring his elaborately choreographed marriage proposal to his boyfriend, Dustin. You know, the one set at a Utah Home Depot?
Set to perform after 11 p.m., Who is the headliner for a full night of gay-worthy entertainment at the Rock and Roll Hotel tonight, including her two local synth-pop opening acts: The male duos Pleasure Curses and Ploy. Both made the Washington City Paper's amusing electronic-pop flowchart a couple months ago. Pleasure Curses also headlined the queer-focused ShockTart party at Phase 1 in July. "They remind me a lot of New Order," party promoter Mikey Torres (of local glam-rock band Glitterlust) told Metro Weekly about the band. "It's just two guys — one guy sings and the other guy plays all the instruments. It's just very cool and very danceable, catchy synth-pop, but with sort-of a dark vocal style."
But wait, there's more: Before Pleasure Curses goes on at 9 p.m., there's the latest installment in Bear Nonsense's monthly Bear Happy Hour on the venue's heated roof, starting at 6 p.m. So you can make a whole gay night of it.
Friday, Dec. 13, at Rock and Roll Hotel, 1353 H St. NE. Tickets are $15 for the concert downstairs; no cover for Bear Happy Hour on the roof. Call 202-388-ROCK or visit rockandrollhoteldc.com.