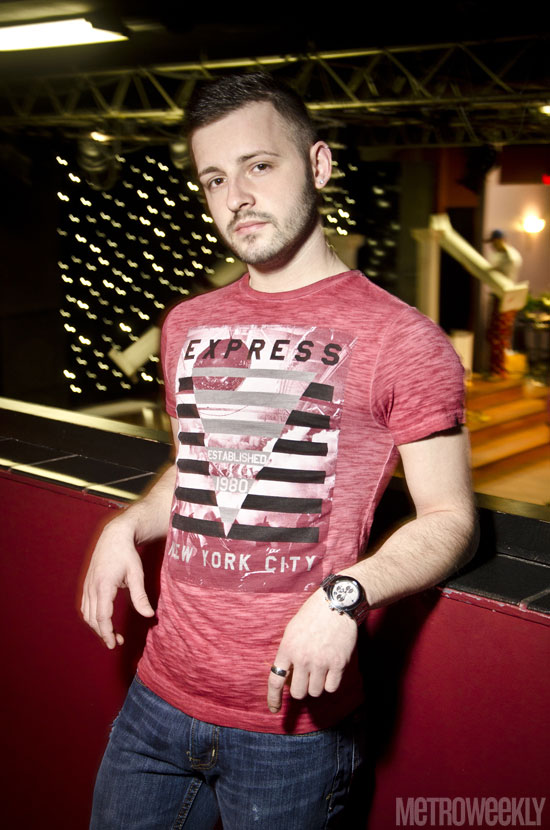 Brian Embly
(Photo by Julian Vankim)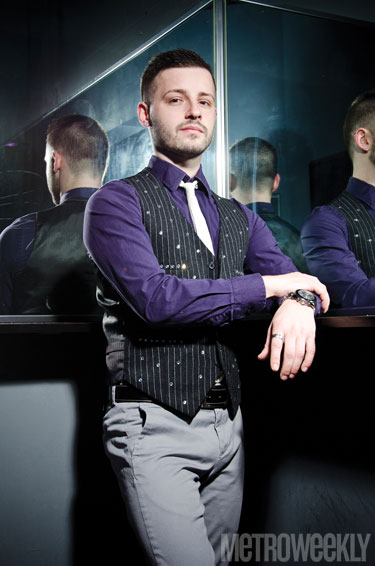 Coverboy: Brian
(Photo by Julian Vankim)
The shy guy is not the one you expect to be baring it all, but that's exactly who Brian Embly is. The Hagerstown native who now calls Alexandria home may manage a clothing outlet by day, but the only clothes you'll find him in a few nights a week are his socks as he dances for patrons at Secrets in Southeast D.C.
"Growing up I used to be really self-conscious," the 22-year-old explains. "That was the biggest thing about working at Secrets. 'Oh, my God. I'm going to be naked.' I'm actually pretty shy. When it comes to social situations, especially meeting new people, I'm usually the one to stand back."
While letting it all hang out is definitely helping him become more outgoing, Brian says there is one bit that he tries to hide: the occasional puff he needs from his inhaler to treat his asthma. Did the other kids make fun of him for it when he was growing up? Does he fear others will pity his minor malady? No and no. Brian has no idea why he's inhaling on the down-low.