EMILY's List, the nation's largest political action committee dedicated to supporting the candidacies of pro-choice Democratic women seeking public office, announced Friday it was placing Del. Heather Mizeur (D-Montgomery Co.), seeking to become Maryland's first female and first out lesbian governor, "on the list."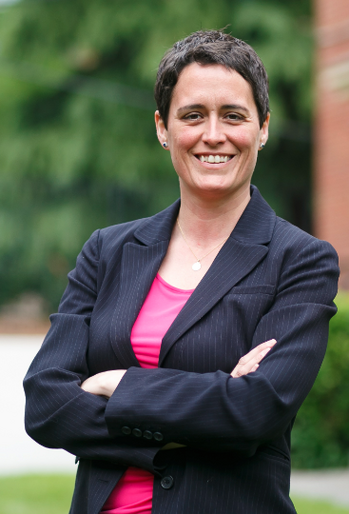 Since its inception in 1985, the EMILY's List community – with EMILY standing for "Early Money Is Like Yeast" – has grown to more than 3 million members.
While being added to the list shows support for Mizeur's campaign, it does not constitute an official endorsement.
"Heather Mizeur is a progressive powerhouse who will fight for the rights of Maryland's women and working families from day one," said Stephanie Schriock, president of EMILY's List, in a statement. "Heather is poised to be the first elected openly gay governor in the country and the first woman to serve as governor in the Free State. The EMILY's List community – now three million members strong – is excited about this glass-ceiling breaker."
The Mizeur campaign released a statement responding to the EMILY's List announcement.
"Having the support of EMILY's List is a great asset to our campaign and any progressive woman running for office," said Joanna Belanger, Mizeur's campaign manager. "I think their interest in Heather is a signal that women and progressives around the country are starting to take note of what Maryland families already know – Heather Mizeur should be the next governor."
Mizeur is currently vying for the Democratic nod against Lt. Gov. Anthony Brown and Attorney General Doug Gansler. She recently chose the Rev. Delman Coates, head pastor of the Mt. Ennon Baptist Church in Clinton, Md., as her running mate and earned an endorsement earlier this month from the Montgomery County Fraternal Order of Police Lodge 35. She has also been endorsed by the local organization Progressive Neighbors, the Women's Campaign Fund and Blue America, and former Eastern Shore Congressman Wayne Gilchrest (R-Md.). The primary election is scheduled for June 24, 2014.
Photo: Heather Mizeur (courtesy of Mizeur for Governor).