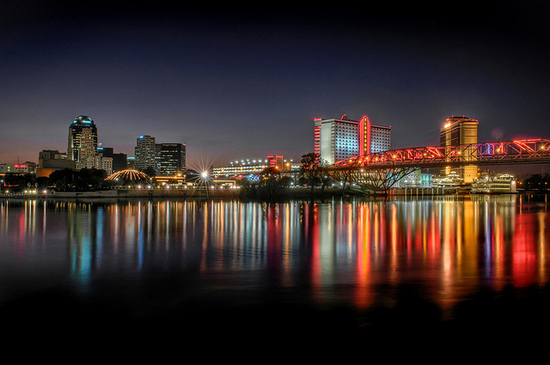 Phil Robertson has put a big rainbow colored spotlight on Louisiana–land of alligators, gumbo and Mardi Gras. Just about everyone now knows that the star of A&E's "Duck Dynasty" reality series, which is filmed in West Monroe, La., said some pretty awful things about gays during an interview with GQ. And to add fuel to the fire, Louisiana Governor Bobby Jindal has defended Robertson's remarks.
There were other more appropriate comments about the LGBT community made in Louisiana recently that unfortunately didn't make national headlines.
On Dec. 10, John Henson said:
I am here today to say that I am in support of the Shreveport fairness ordinance. As pastor of Church for the Highlands, a Baptist church here in Shreveport and as a citizen of Shreveport, and as a human, I think it is necessary, if not vital for several reasons. First I am for it because it provides protection for everyone, not just the minority. And just today in this time, I've heard – – – we've talked about minorities, we've talked about majorities, we've talked about equity, all of those things are necessary in our community. Our nation was founded on the principle that all residents have been created equally and should be treated fairly and equally by the laws of our nation, our state, our cities.The ordinance ensures that the majority doesn't violate the rights of the minority.

A couple of comments that have just been made about our God, or our faith, doesn't define the faith of the community. It defines the faith of the person who says it. And we live in a very pluralistic community and world, and we need to respect the beliefs of others or the lack of beliefs of others. Second, I am for this ordinance because it falls under one of the two great things that Jesus said for his followers to do in this world. The first is to love God, the second is to love neighbor. Jesus didn't qualify neighbor by saying, a neighbor who looks like you, who acts like you, who has the same values or religious as you, who is of the same race as you, or who has the same sexual orientation as you. What he did do, is illustrate his love for neighbor. He did this with his life, he did this with his death. His teaching and life reminds us that love is action. Jesus continued to erase the lines of the circles drawn by the religious leaders around him and expanded that to include everyone. This is seeking the good of the other. And Jesus reminded us that we are all made in the image of God. And when we love our neighbor, we are loving the God who is in them. Third, it is the right thing to do. How could our city not have an ordinance protecting the rights of some of its citizens.

How could a city allow any individual or group be discriminated against? So I ask you today to consider these reasons, I ask you to help ensure that our city is one consisting of justice, and love and doing the right thing.
Pastor Henson spoke those words before the Shreveport City Council, whose members voted 6-1 to pass an ordinance banning discrimination against lesbian, gay, bisexual and transgender individuals in employment, housing and public facilities. With the passage, Shreveport joined New Orleans, which passed its own ordinance in 1999, as the only two cities in Louisiana to have such protections for its residents and visitors.
[UPDATE: On Friday, Dec. 21., Shreveport City Council Member Ron Webb introduced an ordinance to repeal the newly passed LGBT anti-discrimination ordinance. Webb was the only council member to vote against the orgininal ordinance. There will be a vote on Webb's proposed ordinance to re-legalize discrimination on Jan. 14, 2014]
While Shreveport still has a long way to go in embracing and protecting LGBT equality, as evident by its recent score of 16 out of a possible 100 on the Human Right Campaign's 2013 Municipal Equality Index, this new ordinance is a welcomed leap forward. Hopefully, it will also help draw the attention of LGBT travelers who are seeking new destinations to discover.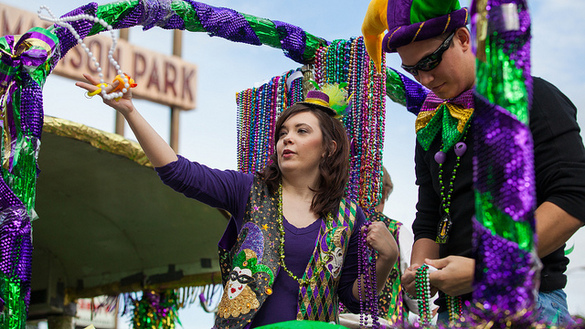 Louisiana's third largest city, Shreveport was once a thriving oil town but now its economy is mostly driven by the service industry with tourism responsible for many of the local jobs. The city and surrounding area is home to six resort casinos and holds the largest Mardi Gras celebration outside of New Orleans.
Shreveport has also undergoing a cultural evolution. State-based tax incentives have resulted in dozens of major films being shot in Shreveport. And for the last five years, the North Louisiana Gay and Lesbian Film Festival has drawn thousands of participants to Shreveport's state-of-the-art Robinson Film Center.
After attending the film festival in 2011, comedian and actor Bruce Vilanch published an article about his experience, writing, "Shreveport is not what we — the imperial we who live on one of the coasts — think it is, and it took a gay and lesbian film festival for me to realize this."
Vilanch goes on to describe how he discovered Shreveport to be a city with an active LGBT community and a tremendous amount of "gay allies." A observation that certainly been validated by Shreveport taking a stance against LGBT discrimination.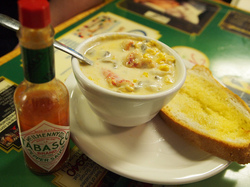 Be it to attend the LGBT film festival or to try your luck at one of the casinos or to enjoy some traditional Cajun and Creole cooking, Shreveport should be on your travel radar.
More information on visiting Shreveport is available at shreveport-bossier.org.