It's not quite over, but 2013 has already piled up enough historic points to sit out the few days remaining to 2014. While the community has celebrated the long, wonderful lives of some who left us in 2013, and mourned the lives of those who left far too soon, marriage equality — more than any single person or event — could fairly be the big LGBT news of 2013. And that news, at least, has been good.
In whirlwind fashion, we're revisiting these 12 months to remind us of some points worth remembering, some we might just as soon forget, and to cherish the journey for its own sake.
JANUARY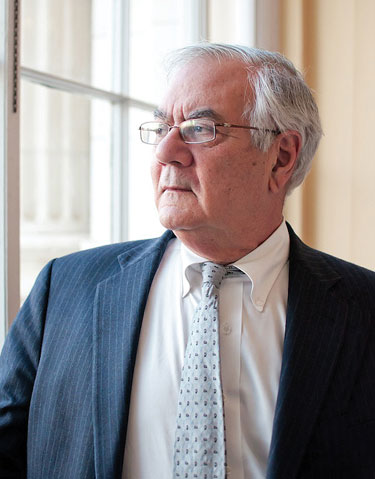 Barney Frank
January was a big month on the 2013 calendar, starting the year off with marriage-equality in Maryland, secured at the ballot box the previous November — as was the case in Maine and Washington, too. Those elections also had ramifications on Capitol Hill, of course, with important changes taking place in January. Among them, Democrat Barney Frank served his last day in office, retiring after more than three decades representing Massachusetts's 4th District and paving the way for other out gay candidates to follow. Tammy Baldwin (D-Wis.) was one of them, moving from the House of Representatives to be sworn in Jan. 3 as the first out candidate to be elected to the U.S. Senate, as six fellow out legislators were sworn in to serve in the House for the 113th Congress.
Barack Obama was also sworn in for a second presidential term, delivering an inaugural address that repeated his signature "Seneca Falls, and Selma, and Stonewall" line, referring the suffrage, segregation and LGBT activism.
Coming a bit earlier than usual, the Centaur MC's 29th Mid-Atlantic Leather Weekend sidestepped Inauguration Day, but with nearly as much pomp and circumstance named Bryce Caine Mr. MAL 2013. Also securing his seat in January was Richmond General District Court Judge Tracy Thorne-Begland – Virginia's first out gay judge – a father and former Navy pilot who'd become a lightning rod for anti-gay ire in the General Assembly in 2012 and who'd been serving on the bench via temporary appointment since June 2012.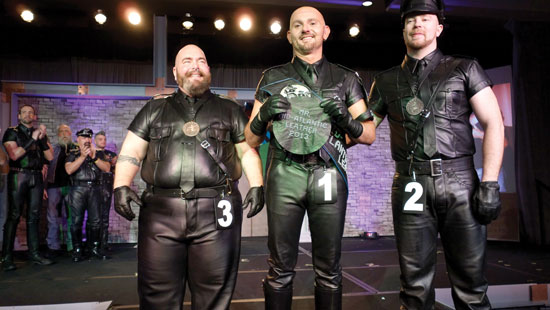 Mid-Atlantic Leather 2013
(Photo by Todd Franson)
While January realized some great gains, the losses were also great. Jeanne Manford, founder of Parents, Families and Friends of Lesbians and Gays (PFLAG), died Jan. 8 at the age of 92. A month later, the White House announced Manford would receive the Presidential Citizen Medal. Dan Massey, a longtime activist in both D.C.'s and the nation's LGBT and sexual-freedom fronts, died Jan. 28 at the age of 70. A local life inarguably cut far too short, however, was that of Michael Triplett. At just 48, Triplett, who had served as the president of the National Lesbian & Gay Journalists Association (NLGJA), died of cancer.