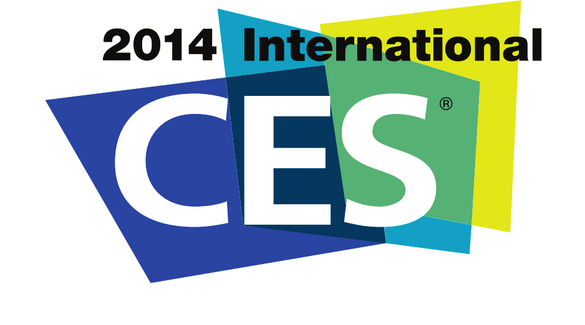 Another year, another intense Consumer Electronics Show in Las Vegas. The annual pilgrimage by the world's technology companies to Sin City is every kind of geeky wet-dream to those who eat, breathe and dream all things gadgetry. From pompous chest-beating as large conglomerates proclaim numerous world firsts, to small start-ups hoping they've crafted the next big hit, it's a fascinating look into the year ahead for technology and what we can expect to see cropping up on retail shelves over the coming months.
CES was filled with important announcements and launches, but we've managed to condense a week's worth of news into one easily digestible article. What can you expect to learn from this year's event? Bigger is still very much better, gaming has finally returned, we're all desperate to track our every movement and Michael Bay proved he's as flawed as his films. Let's jump in.
Computers
PCs at CES took a very unusual turn. Yes, there were the usual product updates and minor hardware revisions: Lenovo made mild tweaks to its Y and Z laptop lines, with the former gaining a 3,840 x 2,160 screen, and refreshed its beautiful Thinkpad Carbon Ultrabook with the latest processors and higher-res display; Samsung jacked up the sound on its ATIV Book 9 with lossless audio and studio-like sound quality; and Toshiba matched Lenovo's dense screen on its Satellite P50T notebook.
All well and good, but hardly edge-of-your-seat announcements. Where CES really set itself apart this year was in the convertible space, like laptops that become tablets that become desktops that become Skynet. (Wait, ignore that last one.) ASUS debuted its Duet laptop, a 13-inch tablet hybrid that runs both Windows and Android to satisfy every possible "work and play" requirement. With a screen that detaches from its keyboard dock and storage up to 1TB, it could be the best of both worlds for many people.
When not gently massaging fresh innards into current products, Lenovo was also launching the Miix 2. Available in 10- or 11-inch screen sizes, it's a laptop/tablet hybrid that offers one unique feature: The screen can be docked to face away from the keyboard, which turns it into a great stand for watching films or for using in tablet mode. Lenovo also updated the Yoga laptop. Its selling point is a unique hinge that allows for five different positions: laptop mode, flip the screen all the way over for tablet mode, lie the screen and keyboard flat mode, flip the screen upside down mode, or prop the screen and keyboard up in "tent" mode. It's an intriguing concept that just became more desirable thanks to 11- and 13-inch screens, higher-res displays and backlit keyboards.
Sony was also pretty enamored with the Yoga laptop family — so much so that they launched the Flip last year, an almost exact copy of the Yoga's trick-hinge convertible set-up. Enter the new Flip 11A which offers Sony's take on Lenovo's idea with an 11-inch screen, digitizer-pen input and rather palatable $800 price point.
Toshiba brought two interesting products to CES. The first is a 5-in-1 laptop concept that, you guessed it, takes after Lenovo's Yoga laptop. This time around, though, the keyboard is actually detachable, leaving just a slim metal piece around the hinge that can be used as a kickstand for the display, allowing you to use the keyboard from further away, or interact with the touchscreen in a variety of orientations including "tent" and "canvas." It's a pretty nifty concept, one that essentially turns the laptop into an all-in-one with separate keyboard when desired. Toshiba's other product is a Chromebook. I didn't love HP's 11-inch Chromebook 11 when I reviewed it, but its $279 price point made it hard to fault. Toshiba seems to have rectified its shortcomings with a 13-inch screen, more power from an Intel CPU and kept the same $279 price. For a Chromebook, it's something of a steal.
Ultimately, however, it was Razer who stole the computing show with its Project Christine modular gaming PC concept. It is essentially a desktop, but unlike any you've seen before. It features a slim central tower, with several "modules" protruding from it. These modules house the core features of the computer. CPU, GPU, RAM, memory, optical drive, connectivity, inputs, etc. Upgrading your PC is as simple as plug and play. Turn it off, detach a module, plug a new module in with, say, a faster CPU, and you're good to go. Razer says it would like to introduce a subscription model, so users can easily upgrade to the latest components when they are released, rather than sourcing a new computer or swapping various parts for their full price. It is, of course, all a concept at this stage, but Razer is keen to bring it to reality. Razer envisages a desktop future where there's less waste. Users no longer throw an old PC out, instead simply swapping the components out that are no longer up-to-date. Kudos, Razer.
Gaming
Back in the early '90s, gaming was a big part of CES. But in the middle of the decade, the various hardware and software companies that represented video games broke off and started the Electronic Entertainment Expo, or E3, which is now the largest gaming expo in the world. This year, though, saw the return of some old favorites and some fresh blood to CES. Gaming, it would seem, is somewhat back in Vegas.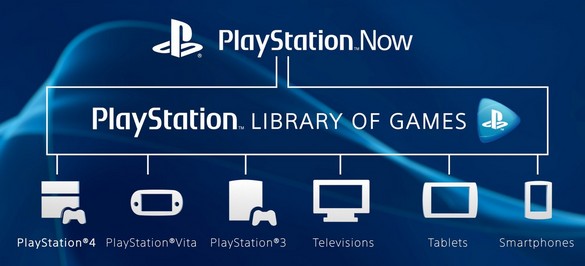 The big news came from Sony, which, in no uncertain terms, kind of aced its presentation. Sony chief Kaz Hirai stepped onstage to announce Playstation Now, a subscription-based service that will stream games to PS4, PS Vita, PS3, tablets, smartphones and Sony's Bravia TVs. Gamers can rent an individual title or subscribe to stream games as they choose. Initial catalog offerings will be entirely PS3-based for now, but Sony aims to expand the service to eventually include PS4 games. Features such as multiplayer, trophies and messaging will work from every device. Games will stream at 720p and Sony has confirmed that it requires at least a 5Mbps Internet connection for a good experience, while users on TVs and tablets will need a DualShock 3 handy to connect and game with — though that should hardly come as a surprise. What's more, based on demos at CES, it all seems to work surprisingly well with minimal lag between devices. Further, PlayStation Now solves two problems: the lack of backward compatibility between PS4 and PS3, and the lack of games for PS4 and PS Vita. There are 800 games available for PS3. Even if Sony only puts a fraction of those onto its streaming service, that's a lot of content for Sony's next-gen console and powerful handheld device.
Oculus VR is known primarily for one device, the Rift virtual reality headset, which allows players to "see" into their gaming worlds via two small screens embedded into the headset and motion-tracking look around in-game. Enter the "Crystal Cove," a prototype headset that throws depth-tracking and reduced motion blur into the mix, as well as new OLED screens for improved image reproduction. Utilizing a camera that tracks the headset as the user wears it, the new prototype allows for 1:1 head tracking in-game, which should lead to even greater immersion. Paired with the right game, the new headset could prove an intoxicatingly absorbing way of jumping into a digital world.
Televisions
Prepare for the two buzzwords of CES 2014: Ultra HD (also known as 4K) and OLED, both heralded as the next great technology to enter our humble screens. Anyone else remember when 3D was similarly lauded by manufacturers? Just me? Okay.
CES 2014 was very much like last year's, in the sense that it was all about Samsung and LG trotting out their homegrown rivalry for the world to see. Samsung announced one product, LG countered with something similar. LG claimed a world-first, Samsung claimed another. LG whipped it out and measured it, Samsung dutifully grabbed a ruler and followed suit.
Samsung jumped onstage at CES and ushered in a 105-inch, curved Ultra HD TV. Yes, 105-inches. The diagonal length of this TV is almost the same as the length of a Smart car. With a resolution of 5,120 x 2,160 and a 21:9 aspect ratio, it's gargantuan in every aspect — and makes my 42-inch set feel more than a little inadequate. Of course, by the time Samsung announced it, the large set wasn't news as LG debuted an identical TV earlier that night. Samsung apparently claims a bigger curve in their model, so really it's down to personal preference here.
Where both companies differed was in concept screens. LG displayed a 77-inch OLED Ultra HD TV that bends at the touch of a button, transitioning from flat to a curve that leaves it just over 3-inches narrower. The appeal of curved TVs is the improved, IMAX-style viewing experience, but flat-panel screens offer greater storage and mounting options. A mix of the two, then, is the reason for this concept. Of course, LG's announcement was old hat by the time they shouted to the world. Samsung had already put its 85-inch Ultra HD screen. It's not an OLED display, but it is bigger. Again, it's size vs. quality for your choice, folks.
While the rivals were busy beating their chests, others were announcing their own innovations. Panasonic introduced its VIERA Life+ Screen, featuring facial- and voice recognition to personalize each user's experience. Toshiba attempted to one-up both Samsung and LG by debuting a 5K TV — but in reality it was the same resolution as the 105-inch displays from both Korean companies — that's actually 4K resolution with an extra thousand pixels to stretch it to a 21:9 ratio. Still, kudos to Toshiba for entering the corporate one-upmanship contest.
Vizio deserves a plaudit for announcing plans to sell a 50-inch, 4K TV for $999, a staggering reduction from the $5000-plus prices on other sets. Given it's Vizio, it should be decent quality as well. If Ultra HD is going to catch on, it needs lower prices to entice average Joe consumers. Vizio could well find itself at the front of the 4K consumer push.
Wearables
When did wearing technology become so du jour? This year's CES was dominated by smart watches, activity trackers and even — thanks to Intel — a baby onesie that can track your bundle of joy as it sleeps. Lovely.
Pebble, proud owners of the most successful Kickstarter campaign in history, introduced a new version of its e-ink smartwatch, dubbed the "Steel." It's actually a very nice piece of hardware, available with either a metal or leather wrist strap, that takes the innards of the current Pebble watch and encases it in stainless, CNC-machined steel. It's waterproof, has anti-fingerprint coating, a tough Gorilla Glass screen and an LED notification light — all improvements over the original — and should help its wearer blend more easily into a formal environment than the charming, brightly colored, plastic original. On sale Jan. 28 for $250, it's an intriguing and enticing smartwatch.
But, oh, how I've come to loathe the term "smartwatch." Everyone was offering their own interpretation at CES. ZTE offered the BlueWatch, which essentially copies the Pebble for the Chinese market. Archos brought three offerings, seemingly unable to settle on one coherent design, with retail prices at $50, $100 and $130. Those prices bring you a black-and-white display, a color display and a color display with aluminum casing, respectively, and a host of Pebble-like smart features and phone pairing functions. Start-up company Martin introduced an analogue watch with a small OLED screen to display notifications. Neptune brought its Pine smartwatch to CES, but rather than make a watch smart, they've simply shrunk a phone down and strapped it to your wrist. Genius. Can we move on now?
Fitness trackers are also seeing increased movement in tech companies, with a multitude of devices on show. Scoshe had the Rhythm Smart+ armband, which monitors blood flow and heart rate. Garmin demoed the Vivofit, which has an always-on display, tells you when you've been lazy and presumably doesn't cry when you angrily respond. Epson had the Pulsense, which, naturally, measures your pulse as you work out, sleep, move and eat, as well as tracking all of the usual metrics such as sleep and calories. LG had the Lifeband, which features a touchable OLED screen that displays notifications from your phone as it tracks your vitals. Finally, Jaybird announced the Reign, a wristband that tracks everything every other band does, but features one unique addition: It tells you when you want to work out. Given "never" isn't an option, I'm not sure how accurate it will be.
Michael Bay
The director of such films as Transformers, Pearl Harbor and The Island, Michael Bay let the vastness of CES get the better of him. The man famous for proving that cinemagoers will watch anything with more explosions than tangible plot details stepped onstage at Samsung's presentation to endorse one of its curved screens, only to step right back off a few moments later. Awkwardly, at a technology conference, there was a fault with Michael's autocue, with the director losing his place in his speech. "The type is all off. Sorry, but I'll just wing this," he said as it became clear something was wrong. This was further compounded when, following some awkward pauses, he uttered "Excuse me, I'm sorry, I'm sorry," and proceeded to walk off the stage. Public speaking is nerve-wracking at the best of times, never mind in front of an audience of global journalists, so my sympathies to Mr. Bay for his reaction. Still, one can't help but wonder how often someone has asked, "What's the plan for this film, Mr. Bay?" for Michael to respond, "I'll just wing it."