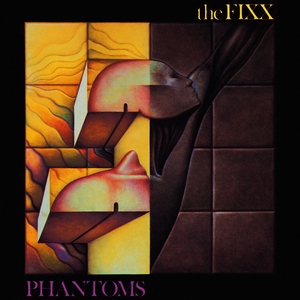 The Fixx has always been a bit outside the lines. They never fit neatly into any particular genre, falling somewhere between new wave, post-punk and mainstream rock. Formed in London in 1979 as The Portraits, The Fixx boasts a long string of outstanding albums containing edgy and tense synthesizer-heavy guitar rock that is eccentric, smart and powerful. Cy Curnin never looked like a typical front-man, and his lyrics were more serious and enigmatic than ultra-commercial contemporaries like Duran Duran. (Let's face it, "Hungry Like The Wolf" is a great song but it's not one you'd expect to hear from The Fixx in a million years.) The Fixx did have a degree of mainstream appeal, but they never chased after obvious Top 40 hits. They defied the universal and seemingly irresistible compulsion in the music industry to categorize and label; perhaps that's one reason they've never earned the commercial success and overall respect that they deserve based on the superb quality and impact of their work. Their record label seems to have had a difficult time figuring out how to properly market them. That said, their distinct sound still resonates strongly over the three decades since the 1982 release of their darkly intense debut album "Shuttered Room" and early singles like "Lost Planes," "Some People," "Stand or Fall" and the apocalyptic "Red Skies."
Despite their ambiguous place in the music industry landscape, The Fixx did have a smattering of hits, and one really really big one — the razor-sharp "One Thing Leads To Another." The second single from their sophomore album "Reach the Beach," "One Thing Leads To Another" was an unlikely smash. With Cy Curnin's rapid-fire lyric that's a scathing indictment of corrupt politicians (and which couldn't be more appropriate 30 years later), a tight and jagged guitar riff by the amazing Jamie West-Oram, and Rupert Greenall's wicked little keyboard runs that give it an extra measure of frenetic drama, "One Thing Leads To Another" is not a commercial song in the traditional sense. Brilliant, yes — and with Rupert Hine's typically outstanding production it sounds fresh and vital today — but it's not built like your typical pop hit. And yet, this decidedly off-kilter single hit #4 on the Billboard Hot 100 singles chart in 1983 and was a constant fixture on MTV.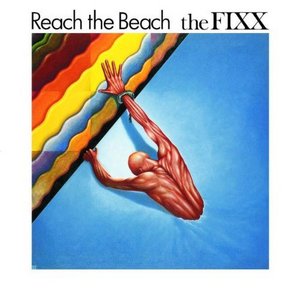 "One Thing Leads To Another" is another reminder that choosing an album track that might be a hit single is an often baffling endeavor. Sometimes there is an obvious choice, but usually there is no way of telling what will take off and climb the charts, and what will land with a thump. The relative strength and quality of the song sometimes has nothing to do with it — there have been some tremendously awful #1 singles. In retrospect, it's not surprising that "One Thing Leads to Another" was lightning in a bottle, destined to be The Fixx's commercial pinnacle. Their formula wasn't designed for Top 40 radio and mass appeal, and given that "One Thing Leads to Another" was such an unexpected smash in the first place, it was always an unlikely prospect that lightning would strike twice. It didn't. Other singles from "Reach the Beach" were the moody and dramatic "Saved by Zero" and the tense synth-rocker "The Sign of Fire." They were moderately successful but didn't reach the same lofty heights as "One Thing Leads to Another." Both are great tracks, but somehow "One Thing Leads to Another" clicked with a mass audience in a way that even the best of The Fixx's other material didn't.
Following "Reach the Beach" and its trio of Top 40 hits was never going to be easy, and "Phantoms" never really had the chance to replicate the success of its predecessor. Released to mixed reviews in the summer of 1984, "Phantoms" was widely regarded as a commercial letdown. "Reach The Beach" made it to #8 on the Billboard Album Chart and would go on to sell over 2 million copies in America. "Phantoms" hit #19, and sold a fraction of that. And yet while "Reach the Beach" is certainly a terrific, landmark album, "Phantoms" is every bit as good, if not better.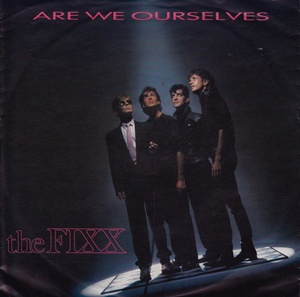 The project started out very promising, as the lead single did quite well. Clocking in at a thrifty 2:27, "Are We Ourselves?" is a frantic rocker with an arresting sense of urgency. The verse is the familiar Fixx vibe, built around a tight, repetitive guitar riff, adroitly arranged bursts of keyboard, and a heavy dose of barely restrained tension. The chorus, however, opens up to a more expansive sound which was a new approach for the band, and one that is explored throughout "Phantoms" and on all their subsequent albums. "Are We Ourselves?" is a potent and concise track — Cy Curnin's vocal conveys just the right amount of anxious dread , especially as the song reaches its climactic finale, riding a wave of layered synths and Curnin's increasingly intense vocals to a quick fade-out. Like "One Thing Leads to Another," there is nothing about "Are We Ourselves?" that really screams "pop hit," and, especially given its unusual brevity, it was a ballsy choice as the lead single. It reached #15 on the US singles chart in the fall of 1984, but made it #1 on the Billboard Mainstream Rock Singles Chart.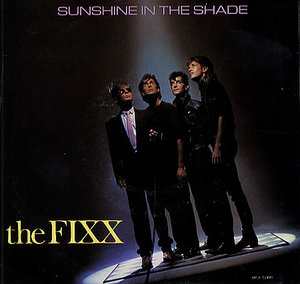 Unfortunately the band was unable to sustain that momentum. "Are We Ourselves?" would prove to be the only Top 40 hit from "Phantoms." The second single was "Sunshine in the Shade," another compact song that packs a powerful punch. "Sunshine in the Shade" is an exercise in creating and releasing tension. The introduction is a brief crescendo of keyboard and guitar which then unleashes a verse as taut as a wire, until the tension is allowed to be released with the cathartic repetition of "Sunshine in the Shade" in the chorus. It's a terrific song, a jittery rocker with a creative vocal arrangement and a fantastic keyboard breakdown in the unusual mid-section. With a theme of finding hope amongst despair, "Sunshine in the Shade" should have resonated with the public, but in retrospect perhaps it was too similar in vibe to "Are We Ourselves?" Radio wasn't really interested, and, hampered by a video that wasn't the band's best and that MTV rarely played, the single limped to #69 on the Billboard Hot 100 and a surprisingly low #37 on the Mainstream Rock Chart.
The third single was the cinematic "Less Cities, More Moving People," arguably the strongest track on the album. "Less Cities" has an epic feel to it. It's highly rhythmic and features an anthemic chorus and a foreboding synthesizer line that first appears near the beginning and repeats periodically. The song is built on a strangely swaying electronic effect that hums ominously in the background, punctuated by a prominent bass-line, occasional bright bursts of keyboard and subtle guitar patterns. It's a brilliantly devised creation with various sounds and textures happening in the background that the listener might not notice initially, but with a good pair of headphones all the careful attention to detail the band and producer Rupert Hine put into the music jumps out (bits of percussion, subtle keyboard effects and a vocal chant that reinforces the rhythm of the song and adds sonic depth). Hine's production work is fantastic on "Phantoms" as a whole, but "Less Cities, More Moving People" in particular is truly genius. Cy Curnin delivers a great dystopian lyric and a knockout vocal performance. It's an A+ song.
Might it have mattered if "Less Cities, More Moving People" had been the first single? Second-guessing after all these years may be a pointless exercise, but "Less Cities, More Moving People" is eccentric and compelling while still accessible, and maybe it would have captured the same commercial lightning as "One Thing Leads to Another." Obviously it's impossible to say — by the time it was released as the third single, radio and MTV support for "Phantoms" had evaporated, and the song failed to make the Billboard Hot 100. At that point, MCA Records, which had already seriously ramped down promotional efforts after the failure of "Sunshine in the Shade," basically pulled the plug on the album. It was the final single, and soon "Phantoms" was quietly relegated to the long list of those moderately successful but largely forgettable albums that nobody but die-hard fans talk about anymore. It's a fate this record doesn't deserve.
"Phantoms" is strong throughout and is worthy of reexamination. "Lose Face" opens the album with two quirky keyboard blips and then Jamie West-Oram jumps in with his tight, clean, immediately recognizable guitar, and the band is off and running with an offbeat pop-rocker that is completely unlike anything anybody else was recording at the time. Had there been a fourth single, it might have been "Woman on a Train," a mid-tempo shuffle with a terrific bass-line. It was co-written by Jeanette Obstoj, who also collaborated with The Fixx on their superb 1986 single "Secret Separation" and Tina Turner's "I Might Have Been Queen" from the "Private Dancer" album, which was also produced by Rupert Hine and features guest turns by both Cy Curnin and Jamie West-Oram.
The ballad "Wish," with its beautifully melodic chorus, is one of the true hidden gems of The Fixx's catalog and would be wonderful to hear resurrected in their live set. "I Will" is another ballad that might have made a good single (perhaps it was considered at one point, since an extended version was created). It features a lovely piano part, one of Curnin's finest vocals, and a wonderfully fluid bass-line. "Lost in Battle Overseas" is wickedly tight and funky, featuring a repeating riff of massive layers of synthesizer. "Question" is another killer track with an inventive arrangement and a short but zany keyboard solo. "Question" would have made an intriguing single, but was instead wasted as the b-side to "Are We Ourselves?" "Facing the Wind" once again showcases the enormous creativity of keyboardist Rupert Greenall, whose talent shines throughout "Phantoms." The album closes with the moody, beautifully arranged "Phantom Living," which is a wonderful production with some terrific effects on the layered vocals and exquisite guitar-work. The entire album is very strong — not a weak track to be found — and the cover artwork by George Underwood is stunning and perfect for the tone of the music contained therein. The cover to "Phantoms" looks like the album sounds.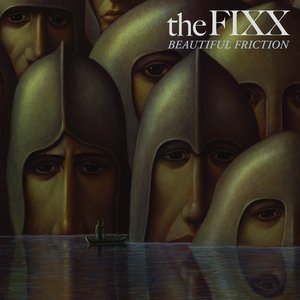 Following "Phantoms," The Fixx have continued to record with varying degrees of commercial and artistic success over three decades. Their 1986 single "Secret Separation" became a Top 20 hit — but its parent album "Walkabout" faded rather quickly after second single "Built for the Future" failed to crossover from rock radio to pop radio. They had a notable hit on rock radio with "Driven Out" from the 1989 album "Calm Animals," which also features the absolutely sublime ballad "Precious Stone." Trying to reinvent themselves and remain relevant in an era that had largely disdained "80s" bands, The Fixx went for a more mainstream, polished rock sound on the 1991 album "Ink" and they scored a Top 40 hit with the melodic rocker "How Much is Enough?" The band continued to record through the '90s, but was unable to catch onto any commercial momentum. Despite that, 1998's "Elemental," 2001's "Happy Landings and Lost Tracks" and 2003's "Want That Life" are worth seeking out. The Fixx finally returned in a huge way with their fantastic 2012 album "Beautiful Friction" and the unforgettable single "Anyone Else" and tracks like "Shaman" and "Just Before Dawn" that are as strong as anything they've ever recorded. "Beautiful Friction" was one of the best (and most sadly overlooked) albums of 2012.
If the average fan or music critic owns an album by The Fixx, in all probability it's "Reach the Beach" or one of their greatest hits collections. It's time for a reassessment not only of "Phantoms," but of the band's entire catalog. It's not all about the lack of mainstream success — their music is admittedly not particularly radio-friendly. The Fixx has been shortchanged by writers, critics, and fans of some of the other key bands of the era. Over their career, The Fixx has recorded an impressive catalog of terrific albums and singles, and looking back over a 30 year period it could easily be argued that The Fixx are one of the most unjustly underrated bands to emerge from the '80s. They aren't taken seriously by the critical elite — they don't have the caché of other bands of their era — and they deserve it. Similarly, many fans of revered bands of the era like The Cure, Siouxsie & The Banshees, Human League, Eurythmics, New Order, The Smiths and lesser-known but highly influential artists like Wire and Joy Division tend to mostly ignore The Fixx. Generally speaking, Joy Division devotees who have a framed cover of "Unknown Pleasures" hanging on their wall (not that there's anything wrong with that) aren't likely to be listening to "Saved by Zero" or "Sunshine in the Shade." The question is… why? Is The Fixx on the same exalted level as Joy Division or The Smiths? No. But they deserve to be on the list of the great bands of the era, and too frequently they are forgotten completely unless "One Thing Leads to Another" shows up on an '80s retrospective compilation. It doesn't help that some of their albums are hard to find; "Phantoms" is currently out of print and unavailable unless you happen upon it in a used shop or snag a used copy online. A nice set of reissues would be a thrill for the die-hards, and would hopefully help expose The Fixx to a new generation of fans and remind a previous generation of fans and critics what a great and important band they are. In the meantime, while we wait for that to happen, pick up "Phantoms" and listen to it with fresh ears on a good stereo or headphones — it is without question one of the great unsung rock albums of the 1980s.
Other recent articles:
Ranking David Bowie's Albums 27 to 1
10 of Annie Lennox's Best Hidden Gems