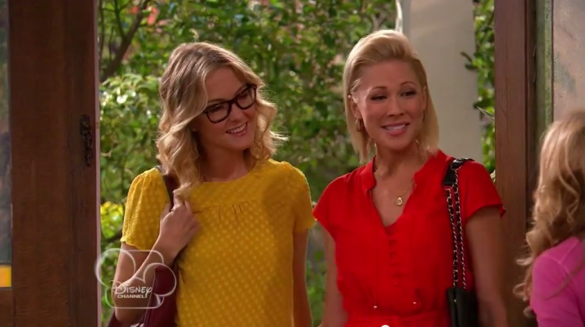 The Disney Channel made history Sunday night in an episode of family sitcom Good Luck Charlie. The sub-plot of the episode revolved around daughter Charlie's playdate with another child, Taylor. Parents Bob and Amy argue over the name of the child's mother — is it Susan or Cheryl? — before opening the door to discover that it's both, as an openly lesbian couple made an unassuming, unpatronizing entry into the sitcom.
Disney and the show's writers should be commended for the nonchalance of the whole situation. It shouldn't have came as a surprise, however, as Disney announced the move to TV Guide last year, stating the storyline "was developed to be relevant to kids and families around the world and to reflect themes of diversity and inclusiveness".
That's not to say that everyone was a fan of the episode. American Family Association group One Million Moms started an internet campaign against Disney, threatening to boycott the house of mouse if they dared to air the episode.
"One Million Moms launched an email campaign in 2013 that urged Disney officials to abandon their plans to corrupt the children's network with LGBT content. However, Disney officials have not responded to the thousands of emails protesting their plans. Disney has decided to be politically correct instead of providing family-friendly programming. If 'Good Luck Charlie' goes through with introducing LGBT content, then the floodgates will be opened for all programs on the Disney Channel – a trend that will be almost impossible to stop."
Mercifully, the protest fell on deaf ears at Disney, and with Good Luck Charlie set to air its series finale next week, it seems a shrewd way to end the show — not only will it boost ratings for the final episode, it will also help enshrine the sitcom in memory. Regardless, that the characters made it onto screens at all is yet one more victory for equality in media representation.