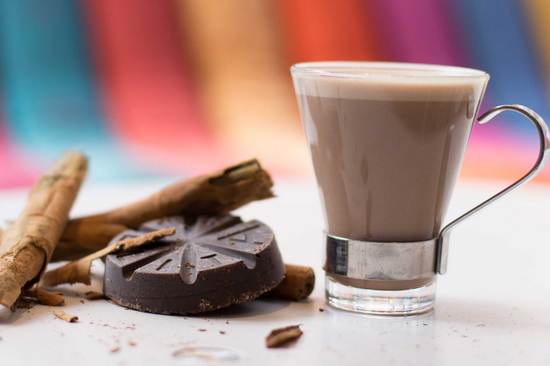 Good grief, it's cold out there! The unseasonably low temperatures around the D.C. area have lots of people thinking about ways to stay warm. And while illustrator Charles Schulz, creator of the comic strip Peanuts, was talking in general terms when he said, "All you need is love. But a little chocolate now and then doesn't hurt," his little life lesson holds true during a polar vortex. Even that blockhead Charlie Brown would agree that some good hot chocolate can warm the soul. Here are some picks that will have you doing the Snoopy dance:
It's no secret that Dolcezza makes outstanding artisan gelato, but you might not know that its seasonal hot chocolate is equally noteworthy. Available at each of its four locations, the hot chocolate at Dolcezza is Old World meets New World, with French Valrhona chocolate blended with cream from Keswick Creamery in Newburg, Penn.
Italian cooking is taken very seriously at Bibiana, so you know it's not going to slack on its hot chocolate. Bibiana's beverage director Michael King has whipped up a special brew that includes a 67 percent chocolate, whole milk, cognac and chili flakes. You have the option of adding house-made cardamom marshmallows.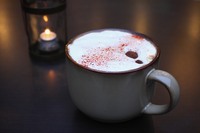 The popular outdoor garden bar at Poste is now open year round, which means its hot chocolate needs to be specially designed to counter the winter chill. Hense the introduction of The Pimandes, a chili-infused beverage mixed with Whistle Pig bourbon and Grand Marnier. The spirited drink is topped with Amaretto whipped marshmallow and garnished with chocolate-covered almonds and a dusting of chili powder.
Mexico's ancient Mayans and Aztecs introduced chocolate to the rest of the world. Chef Jose Andres honors that history at Oyamel with a drink made of cacao from Oaxaca (ground in-house), sugar, cinnamon, vanilla bean, cloves and steamed milk.
Simple, time-honored cooking is the mantra at Blue Duck Tavern, and it uses that belief to guide its hot chocolate. A perfect blend of organic whole milk, brown sugar, and 72 percent Valrhona chocolate, each ingredient is allowed to shine. Pair it with the made to order apple pie, and you'll experience nirvana.

Winner of The Food Network's "Cupcake Wars," Capitol Hill-based The Sweet Lobby makes a mean cup of cocoa. With a higher chocolate to liquid ratio, the hot cholocate at The Sweet Lobby is European-style and made with a 70 percent Belgian dark chocolate, a touch of brown sugar and a dash of cream. The house-made marshmallows come in variety of unique flavors including classic vanilla bean, mocha rum, chili and cardamom.
For those who live and breathe chocolate, Co Co. Sala is a required visit. Billing itself as "D.C.'s luxurious chocolate boutique lounge and restaurant," Co Co. Sala doesn't offer just one or two hot chocolates — it offers seven: dark, white, milk, peanut butter, salted caramel, chipotle and pumpkin. And don't worry if you have trouble deciding, Co Co. Sala offers a special flight of three hot chocolates of your choice.
Photo: Oyamel's Mexican hot chocolate. Credit: Stephanie Salvador