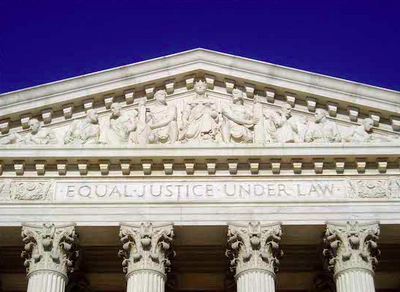 On Monday, the Supreme Court ordered same-sex marriages in Utah to stop until a federal appeals court can further examine the issue.
The decision is sure to please Trestin Meacham, a 35-year-old Utah man who began a hunger strike on Dec. 21. Meacham has lost 25 pounds since his strike began.
Meacham took to Twitter with the news, tweeting "I've been disappointed with the lack of pizza people have sent (only 1) Please feel free to send more today."
On Dec. 20, U.S. District Court Judge Robert Shelby ruled that Utah's ban on gay marriage was unconstitutional. Since then, about 900 same-sex couples have married, infusing tens of thousands of dollars to the state economy, the Salt Lake Tribune reported.
[Photo: U.S. Supreme Court / Matt Wade, Wikimedia Commons]