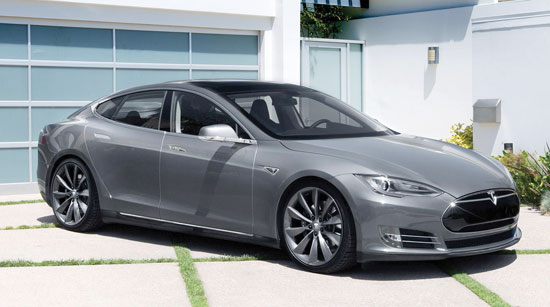 It was a week of milestones and petty in-fighting in the automotive world this past week. As one of the potential future directions of the automotive world reached a technological milestone, a much-vaunted car hire company found itself red-faced in a bizarre and underhanded stunt aimed at hurting a competitor.
Tesla announced that their pioneering Supercharger network has reached a new landmark, with owners of Tesla electric vehicles now able to travel from coast-to-coast across the United States without leaving the range of a Supercharger charging station. The stations, available exclusively for Tesla owners, are free to use, can provide 170 miles of range in just 30 minutes and derive part of their power from solar energy. They are part of a nationwide network of charging stations that Tesla is rolling out across the country, with Tesla aiming for nationwide coverage in all 50 states and parts of Canada by 2015.
As it currently stands, a Tesla owner living in Seattle can travel along the Supercharger network south to Los Angeles, before driving up through Colorado, South Dakota, Wisconsin, Ohio and other states in a rather circuitous route to New York City. From there, they can travel south to Miami — all without ever paying to charge up their Tesla. That's pretty incredible, and a testament to how far electric technology has come, though it's aided in no small part by the highest-powered Model S's 265-mile range.
A father and daughter team have already claimed the first cross-country trip from New York to LA, taking a week to travel from Kentucky to New York City, and then over to Los Angeles, racking up 3,600 miles in the process. Their trip bolsters Tesla's claims that 80 percent of the US population now lives within driving range of a Supercharger station, while CEO Elon Musk has planned a family trip across the country this spring using his company's charging network.
Uber, meanwhile, is one of the most ubiquitous car hire firms at the moment, with the company continuing to spread its operations throughout the U.S. However, its rapid expansion hasn't been without teething troubles — certainly not aided by some incredibly shady business practices. The latest revelation comes from New York City, where Uber has been accused by rival hire firm Gett of deliberately disrupting their drivers.
Gett claim that Uber employees called and canceled more than 100 cars over the course of several days, with Uber's general manager, several community managers and operations managers and the company's social media strategist allegedly all involved in the scheme. Gett also accuse Uber employees of allegedly attempting to recruit their drivers after repeatedly canceling orders. Gett sends the phone number of a driver to the person that books a car, which Uber apparently used to text the drivers, offering incentives to persuade them to switch firms.
For its part, Uber hasn't denied the actions, instead stating, "Our local teams can be pretty determined when spreading the word about Uber and how our platform opens up new economic opportunities for drivers. In this instance, the New York City team was a bit too ambitious and we'll make sure they tone down their sales tactics." Gett hasn't commented on whether it will seek legal action against Uber, but the bad press will hopefully be a deterrent against future underhanded methods. Whatever happens, it's clear that firms are willing to do whatever it takes to emerge on top in the growing private hire segment.
Rhuaridh Marr covers the automotive industry. Read more on the Gears blog at metroweekly.com/auto.