"Twenty years ago, when a young gay man was diagnosed," says longtime AIDS activist and writer Sean Strub, "there was this loving, supportive AIDS and gay community that would wrap their arms around him, and accept that the epidemic was a collective responsibility."
Today? "That's gone," Strub says. "The gay community has largely abandoned the epidemic in favor of other priorities."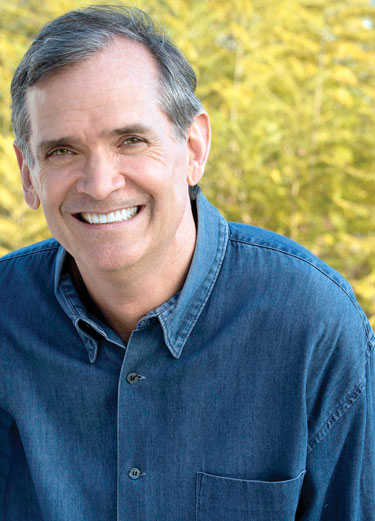 Sean Strub
(Photo by courtesy Public Impact PR)
In a new book, Strub highlights the real progress that has been made in the 20 years since he founded POZ, the glossy HIV/AIDS-focused magazine. Most significantly is the fact that, as he puts it, "with access to treatment — an important caveat — somebody diagnosed today has every reason to expect to be able to live a normal lifespan." In addition, other biomedical advances are showing promising signs of dramatically reducing risk of infection in the first place.
On Tuesday, Jan. 28, Strub will appear at Politics and Prose Bookstore, one stop on an extensive tour to read from and discuss his just-published "historical memoir," titled Body Counts: A Memoir of Politics, Sex, AIDS and Survival. Among other things, Strub shares in the book his fascinating memories of being an idealistic, openly gay young man, fresh from his native Iowa, in Jimmy Carter's largely closeted Washington. Later, he documents his 1990 run for a House seat from New York, becoming the first openly HIV-positive person to run for federal office — an unsuccessful but impressive effort.
Strub, who has been "on the front lines of LGBT and AIDS activism since the late '70s," sees Body Count as something of a stylistic cross between the two best-known books about the epidemic: Randy Shilts' journalistic And The Band Played On and Paul Monette's memoir Borrowed Time. Of course, those books were written more than 25 years ago. By contrast, Strub is able to devote some time to the epidemic and larger culture today. Included in his timely memoir, for example, Strub sounds the alarm on some troubling patterns that seem to be getting worse, such as a rise in efforts to criminalize HIV-positive people surrounding disclosure to negative sexual partners.
Sean Strub appears Tuesday, Jan. 28, at 7 p.m., at Politics and Prose, 5015 Connecticut Ave. NW. Call 202-364-1919 or visit politics-prose.com.