"My audience is predominantly straight these days," DJ Victor Calderone says, "but especially in New York and in Miami the boys still come out for me. Which is great to see. That's the way I remember it being in the early '90s in New York City — everyone just shared and partied together. I enjoy when there's a good diverse crowd out there."
A decade ago, the tables were turned. Calderone was one of the leading DJs on the predominantly gay club circuit. He was known back then for playing marathon sets of hard-hitting tribal house in the biggest warehouse-style clubs, including regular stops at D.C.'s Velvet Nation. But after the birth of his now 11-year-old son, the straight Brooklyn native slowly altered course. These days Calderone often plays smaller clubs, at least when not in Europe. And mostly for straight crowds.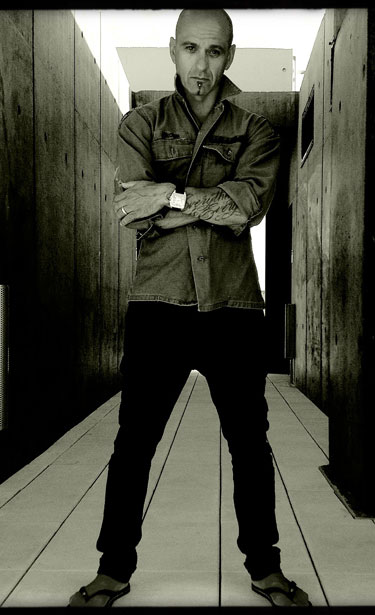 Victor Calderone
"I've lost a lot of the boys," Calderone concedes. "I think because I've gone more in the direction of underground techno and tech-house and cut out the diva vocal stuff." The switch isn't quite as drastic as that may sound. "You'll still hear some underlying sounds from the past," he says, adding that his sound has evolved in ways not too dissimilar from his former regular cohorts in Chus & Ceballos, the Spanish DJ duo that is still a major draw on the gay club circuit. "Their recent sets have some flavors of techno as well. It's important for us, especially the guys that have been doing this 30-plus years like myself, to just stay connected to what's happening and to evolve."
Calderone is inspired by dance music's increasing mainstream acceptance, including Daft Punk's success at this year's Grammy Awards. "My sound is still very underground, but we've all been benefitting from what's happening. These kids that are going out and listening to the more commercial/mainstream stuff, they're also finding their way into the world of underground music…. It's all trickling down."
After years of allowing international touring to take precedence, Calderone is "back in the studio working. I want to try to put out more music." In particular he's planning to release some collaborations with other producers in time for Miami's Winter Music Conference in mid-March.
Next Friday, Feb. 7, Calderone returns to D.C. for the first time in years, making his debut at U Street Music Hall. The celebrated subterranean club has one of the best sound systems in D.C. today — but it's also several times smaller than Nation. "I enjoy the smaller rooms," Calderone says. "When you have that intimacy, and you're close to your audience, it's quicker to build a vibe. It can really turn out to be a special night."
DJ Victor Calderone spins Friday, Feb. 7, at 10 p.m. U Street Music Hall, 1115A U St. NW. Tickets are $12. Call 202-588-1880 or visit ustreetmusichall.com.