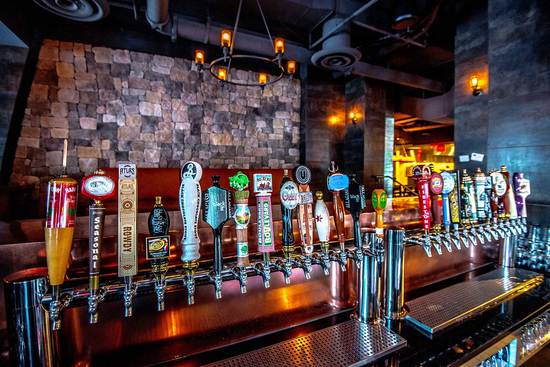 It is not enough to just serve good food. Oh, no. D.C.'s "Chopped," "Top Chef," "Hell's Kitchen" watching foodies are a demanding crowd. And the new City Tap House is proving its up for the challenge and winning diners over with an outstanding beer collection and varied menu.
"Washington D.C. was an obvious choice for our concept," says Jonathan Ball, Regional Director for Public House Investments, the management company behind City Tap House. "There is a lot of positive development in the city at the moment, which reminded us of the eclectic vibrancy when we launched the original City Tap House in 2009, centered in the University City neighborhood of Philadelphia."
City Tap House's major appeal is its multitude of local, national, international, seasonal and special edition beers. With multiple beer lines and bottle service, there are approximately 60 options daily. Popular brews from Allagash, Weinhenstephaner, St. Feuillien, Sierra Nevada, Founder's, Bell's, Bosteels, Schneider and Goose Island as well as local staples from Three Stars, DC Brau, and Mad Fox are available regularly.     
"Our beer program is truly at the core of what City Tap House represents," says Ball. "What excites us about opening City Tap House in D.C. is the ability to pair our beer line up with an elevated pub menu served in a rustic, inviting space that appeals to casuals and professionals alike."
The food at City Tap House is a great complement to its beer offerings. It is a blend of classic and new American dishes ranging from salads and brick oven pizzas to mussels and burgers. Guests will delight in the creamy macaroni and cheese with jumbo lump blue crab meat and the Korean-style short rib tacos that are each listed as appetizers but can easily double as small plates. 
The rabbit-based bolognese over thick bucatini pasta is delightful — especially with the added bonus that it includes Benton's bacon. The famous Tennessee smoked meat also makes an appearance as an optional topping for The Tap Burger, made with Creekstone Farms' award winning Black Angus beef.
One of the best examples of City Tap House's effort to "elevate" its menu comes in the tartufo pizza. The traditional truffle and fried egg toppings are joined with roasted mushrooms, aromatic taleggio cheese, and cured guanciale.
The Saturday and Sunday brunch includes a number of winning dishes including crab cake Benedict, chicken and waffles, and foie gras French toast. Additionally, there is a featured bottomless brunch bar, which includes endless Bloody Marys, mimosas and beer-mosas for $18 per person.
Service at City Tap House is exceptional and is likely a direct result of general manager Pearson Keyes' previous work with the Great American Restaurants, which has made outstanding service the cornerstone of its brand.
As for City Tap House's interior, gone is the sleek lounge setting of David von Strorch's 901 Restaurant that previously occupied the space. The revamped decor takes on a warm and casual look that features wood and stone panels, copper fixtures and an open kitchen. 
All said, D.C.'s formidable diners can rest assured that City Tap House is likely not going to be one of those "hot today, forgotten tomorrow" gastro pubs of the past. 
City Tap House is located at 901 9th Street, NW. Call 202-733-5333.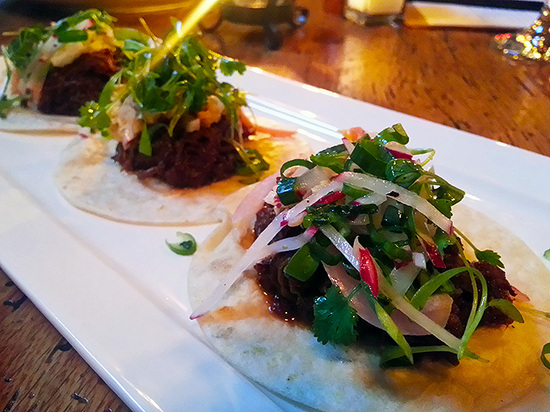 Korean short rib tacos with pickled cabbage slaw, cilantro and chili sauce.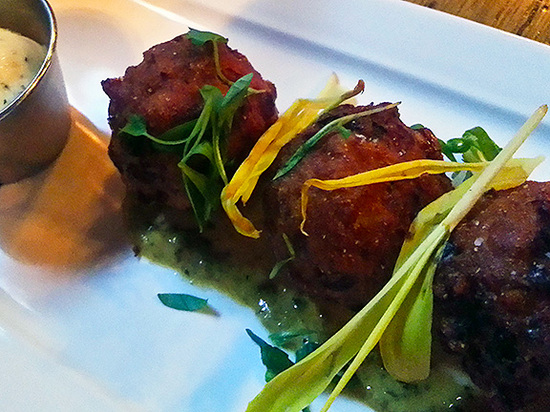 Sweet corn and crab hushpuppies with honey-thyme butter and a citrus remoulade.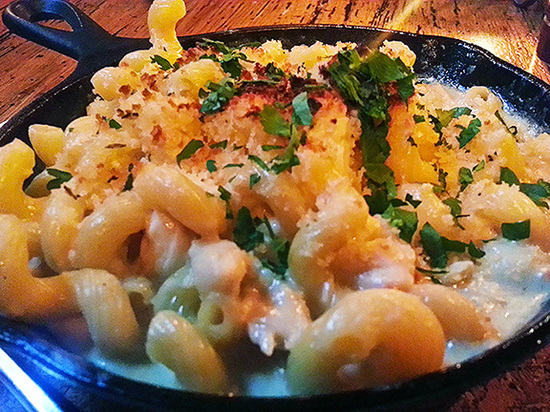 Blue crab mac n' cheese made with jumbo lump crab and fontina cheese.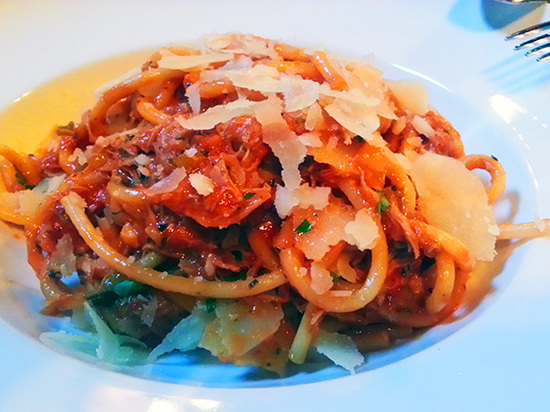 Rabbit bolognese with Benton's bacon, pecorino romano cheese and bucatini pasta.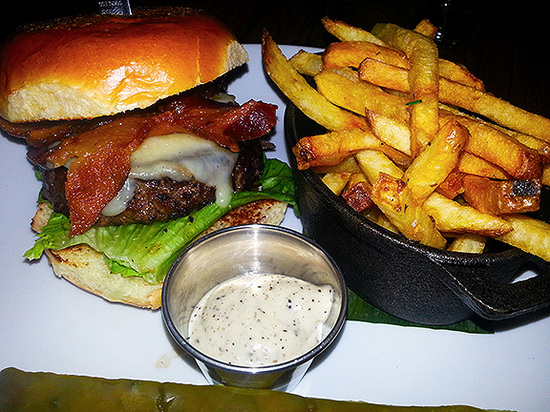 The Tap Burger made with Creekstone Farms ground beef, Benton's bacon, Lancaster rustic cheddar, agrodolce onion, beer gastrique on a toast brioche bun.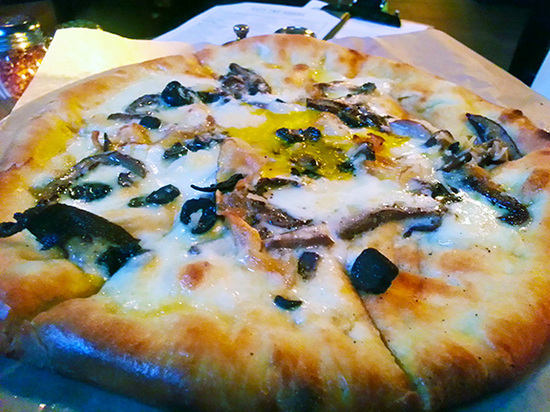 Tartufo brick oven pizza with roasted mushrooms, taleggio, guanciale, black truffle and a fried egg.