Greg Zehnacker, co-owner of the gay bar Green Lantern and a longtime fixture in the D.C. area's nightlife scene, died in his sleep Tuesday morning, Feb. 18, according to a statement issued by the Thomas Circle venue.
Starting in the mid-1970s, Zehnacker began working in local nightlife and restaurant establishments, first as a coat check person at Rascals, later working at Lost and Found, Pier 9, Badlands and Peppers in a variety of roles, including lighting assistant, bartender and general manager. Zehnacker also worked in real estate.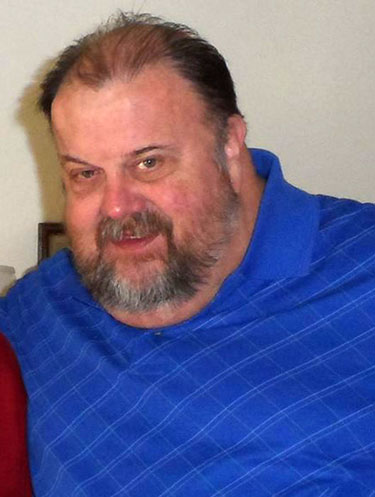 Greg Zehnacker
While acting as general manager at Peppers in 1995, Zehnacker met John Colameco, who later became his business partner when the two bought the Green Lantern in 2001.
"He was the face, the driving force behind the Green Lantern," says Colameco. "He was 'Mr. Green Lantern.' He made it from nothing into what it is today."
Zehnacker used his position as co-owner of the Green Lantern to host several fundraisers and other events for local charities and community organizations, including The DC Center's HIV/AIDS Prevention Working Group and its weekly condom kit "packing parties," the Centaur MC, the Washington Scandals Rugby Club, and the Green Lantern's annual Employee Turnabout Show featuring employees in drag performances to raise money for HIV/AIDS organizations. Zehnacker's drag personality, Miss Tokyo Rose, made a farewell appearance in the 2006 show. Zehnacker also volunteered his space for meetings of the DC Bear Club (DCBC), of which he was a founding member.
Tom Huster, a member of DCBC, met Zehnacker a month after the club launched, in January 1995. Zehnacker was active in the club, taking charge of its "Friends in Need" fund, supporting local LGBT- or AIDS-related organizations. Zehnacker also sat on the DCBC committee for Bear Invasion, the club's annual charity-fundraising weekend.
"He was a generous person," Huster says of Zehnacker. "He would host bar nights at the Green Lantern to help us raise money. He was always helpful, outgoing, the kind of person who you'd like to be around."
Chris Wilkins, another DCBC colleague, remembers Zehnacker as an instrumental part of DCBC from the start. He also fondly remembers spending time at Zehnacker's house in Lewes, Del., with other DCBC members.
"Greg was always full of energy, a very nice guy," says Wilkins. "He had a quick wit about him, he was personable, and accommodating to anything we wanted to do for the club. He was very always smiling, friendly, and well-liked by everyone who met him."
Employees and party promoters who worked with Zehnacker point particularly to his friendliness and willingness to help so many in need.
"Greg did as many things as he possibly could for the [LGBT] community," says Jeramy Scovell, manager of the Green Lantern. "He will be missed. He was one of the nicest bosses we've worked for. That's why our turnover here has been so low compared to other bars."
Mikey Adolphson, a DJ and party promoter who worked with Zehnacker on multiple events, posted a moving tribute to Zehnacker on his Facebook wall.
"Greg was a tremendous colleague, wonderful person and a truly integral part of my success in D.C. nightlife," wrote Adolphson wrote, who has since relocated to Chicago. "Mostly, though, he was a phenomenal friend to catch up with every time I visited. Always wise, upbeat and unwavering. … To everyone at the Green Lantern, his partner and those in the D.C. nightlife scene – a wonderful light just went out."
Zehnacker was 55 years old. He is survived by his partner of 18 years, Thomas Tarantino; his parents, Raymond and Charlotte; his brother Mike; and sister-in-law Carol. Details for a memorial and funeral service should be released soon.
"Greg loved bringing together people from all walks of life and ensuring they had a good time under Green Lantern's roof," reads the tribute to Zehnacker on the Green Lantern's Facebook page. "In that spirit, and as a way of honoring Greg, we will be open during this difficult time and encourage all to come in, raise a glass to Greg, and share your favorite memories of our friend and colleague."
[Editor's note: Staff writer John Riley was employed by the Green Lantern between 2009 and 2011.]