A bill that would allow public institutions of higher education and localities in Virginia to expand health insurance coverage to a spouse, partner or other qualified dependent of LGBT employees, and others, passed the Virginia Senate Friday on a bipartisan 26-14 vote.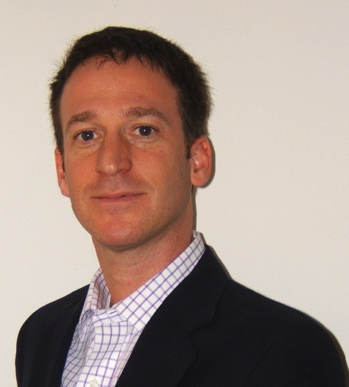 All 20 Democrats in the upper chamber voted in favor of the plan, as did Sen. John Cosgrove (R-Cheseapeake, Virginia Beach, Portsmouth, Suffolk, Southampton Isle of Wight counties); Sen. Jill Holtzman Vogel (R-Fauquier, Stafford, Culpeper, Clarke, Frederick, Loudoun counties; City of Winchester); and four other Republicans with relatively anti-gay voting records: Dick Black (Loudoun, Prince William counties); Thomas Garrett (Lynchburg, Amherst, Appomattox, Prince Edward, Buckingham, Cumberland, Fluvanna, Louisa counties); Emmett Hanger (Staunton, Waynesboro, Augusta, Rockingham, Madison, Culpeper, Greene counties); and Charles Carrico (Bristol, Grayson, Wythe, Scott, Lee, Wise, Washington, Smyth counties).
Sen. Stephen Martin (R-Colonial Heights, Chesterfield, Amelia counties) originally voted in favor of the bill, but later stated he had intended to vote against it.
The bill would establish a plan for providing health insurance coverage, including major hospitalization costs, for state employees and retired state employees. The plan will also provide an option for families or dependents of state employees to purchase health insurance coverage, with the state employee paying the total cost of any adult added to the plan.
The bill would enable localities to offer group life, accident and health insurance coverage for its officers and employees – including teachers and employees of city, town or county boards or commissions – and their dependents through various programs such as purchased insurance, self-insurance, or a combination of the two. The cost of the policy may be paid entirely by the locality or may be shared between the locality and the employee. The locality may also allow eligible members – as determined by the locality's rules – of volunteer fire or rescue companies and their dependents to participate in group health insurance plans, with the full cost being paid for by the participating volunteer.
The bill now heads to the House of Delegates, where it may face an uphill battle to gain a vote by the full chamber. While LGBT partners of employees would be included in any such plan that was offered by a locality or educational institution, their inclusion has been downplayed by some hoping to pass the bill through the Republican-controlled House.
Following passage, Equality Virginia, the state's top LGBT-rights organization, emailed members asking them to call their delegates and encourage them to vote for the bill.
"SB252 could lift a financial burden for the many Virginians, including LGBT individuals, employed by public institutions of higher education or localities who are currently unable to insure their spouse, partner or other dependent through their employer-provided plan and it would also ensure that Virginia's public institutions are able to better compete with the private sector in hiring and retaining high-quality employees," James Parrish, the executive director of Equality Virginia, said in a statement. "Equality Virginia was pleased to see this bill pass the Senate with such clear bipartisan support and we hope to see the same response in the House of Delegates."