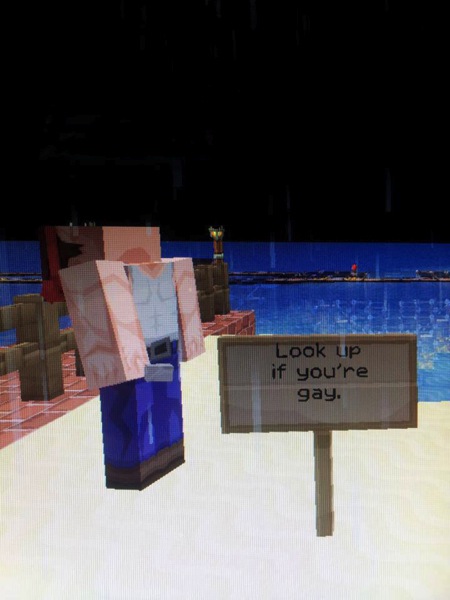 Minecraft, one of the world's most popular video games, is apparently headed to the big screen. No surprise there, given the success of The Lego Movie and Minecraft's own Lego-like blocky yet remarkably elegant approach to graphics.
The news was leaked by the game's creator, Swedish programmer Marcus "Notch" Persson, who tweeted, "Someone is trying [to] leak the fact that we're working with Warner Brothers on a potential Minecraft Movie. I wanted to be the leak!"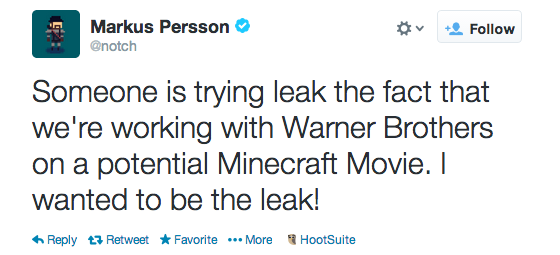 There's likely several tons of box office gold in this particular mine, given that the game has sold more than 35 million units for Xbox 360 and iOS and more than 14 million units for the PC. The movie will likely be animated, though some reports are noting that it could be live action. If that's the case, we can't wait to see who they cast as Creepers. And while there's not likely to be a same-sex angle, we certainly wouldn't mind a subplot revealing Enderman to be a drag queen.