"I know I bring a little bit of a different sound to the clubs that I play," Nicholas Moede says, "and it's great to see that sound getting a great response from the crowd."
Moede, who goes by the alias DJ Nikno, was pleased with the crowd response he got during his debut at Town last November. The club was pleased, too, opting to bring Nikno back just two months later. "I definitely play a lot of vocals," says Nikno, who spins at Town again this Saturday, Feb. 15, during the club's Valentine's Day-themed "Shot To The Heart" party, complete with a text-based message board. "I don't necessarily play a lot of pop music, but it's all very uplifting, euphoric music. I like to get the crowd very motivated, and get a lot of people putting their hands in the air and getting very into the music."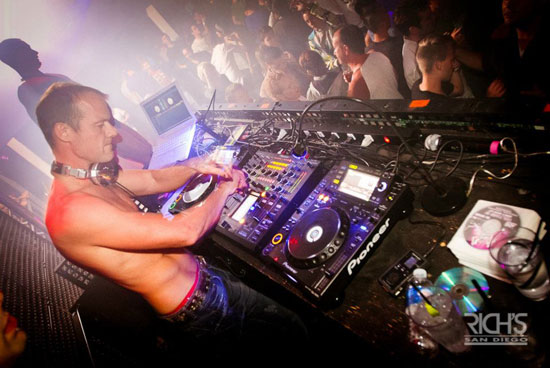 NicholasMoedebyCaliGriebel
(Photo by Cali Griebel)
The 45-year-old Nikno says his sound is a variant of high-NRG/house, inspired chiefly by today's biggest European EDM artists, such as Swedish House Mafia and Avicii. It's all a far cry from hip-hop, which is what he played when he first started DJ'ing a decade ago as DJ Niknotic, a spin on his name and the alcoholic drink Hypnotic. Back then, he owned a club called The Flame in San Diego.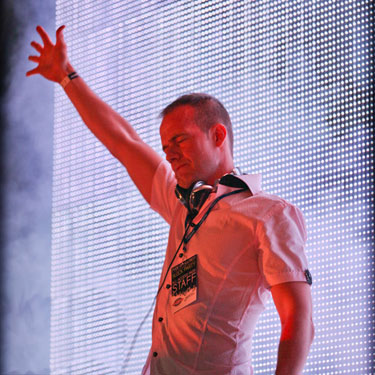 Nicholas Moede
(Photo by Cali Griebel)
"I started out DJ'ing because I was unhappy with the DJs that we were hiring," he says. "And a number of my friends kind of challenged me and said, 'Well, if you think you can do it better, then do it.'"
Nikno played there a couple years before he became owner of San Diego's biggest gay dance club, Rich's, and became its main resident DJ. A couple years ago the Milwaukee native, who originally moved west to study literature at the University of California, San Diego, decided to move to New York to take classes in musical production. He's now produced about 10 official remixes, including one for Cher's new single "Take It Like A Man."
"I'm working on some original tracks and pitching those to some different singers," he says, "hopefully trying to get some artists on board with doing some tracks with me and collaborations." He mentions Rihanna and Katy Perry as dream teams.
In addition to increasing production work, Nikno also hopes to pick up more DJ residencies beyond Town, Rich's and Philadelphia's Voyeur. "I would love to expand and play more cities," he says, "and I would love to have the chance to play some of the bigger music festivals at some point."
For DJ Nikno, obviously, the only way is up.
DJ Nikno performs Saturday, Feb. 15, after 10 p.m. at Town Danceboutique, 2009 8th NW. Cover is $8 before 11 p.m., or $12 after. Call 202-234-TOWN or visit towndc.com.