It's not your imagination. In a 2010 study by the American Psychological Association, 73 percent of respondents indicated that money was the chief cause of stress in their lives.
"When we don't stop to examine where this stress is coming from, we deny access to a wealth of knowledge, well-being and financial security," observes Cindy Morgan-Jaffe, a career and money coach.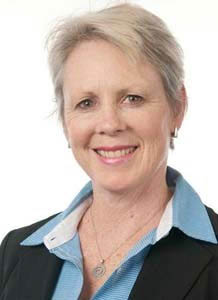 Cindy Morgan Jaffe
(Photo by Marvin Mansilla)
On Friday, Feb. 28, Morgan-Jaffe will speak at the monthly Business Matters Luncheon of the Capital Area Gay and Lesbian Chamber of Commerce (aka The Chamber). Her focus will be on "Money, Work, How Our Money Mindset Drives Results," an exploration of how our relationship to money creates our financial reality.
"The relationships individuals and companies have with money and work can influence outcomes," Morgan-Jaffe explains. "A scarcity mindset tends to push wealth away, while an abundant mindset attracts wealth. The saying 'penny wise and pound foolish' is classic for good reason."
Our relationship to money begins in childhood when we absorb ideas and behaviors from our families, communities and culture. In many cases, we learn more about what having or not having money means than how to actually manage it. We learn that it can be used for power and influence – that our self-worth may be directly linked to our net worth.
Morgan-Jaffe will talk about common money "scripts," or beliefs that drive our behavior, as well as how we act these out in our lives and how we can remove the roadblocks to living a more peaceful and prosperous life.
Some of these scripts include:
Being rich is selfish and not in sync with my values
If I make a lot of money it will cause tension in my family
I could never be wealthy
Money and doing good in the world don't mix
"Very often, we don't realize that our beliefs about money are causing us so much pain or holding us back," says Morgan-Jaffe. "We find ourselves in relationships where we don't talk about money, try to buy happiness, are afraid to ask for what we're worth, or avoid thinking about money altogether.
"I know this from my own experience. Taking a hard look at my relationship to money has transformed my life, and I want to pay it forward."
Morgan-Jaffe works as a nationally certified counselor, and holds a master's degree in education and human development from the George Washington University. She has worked in both the nonprofit and for-profit sectors, and has more than 25 years' experience in marketing and communications. She offers talks, presents seminars and works with individuals and organizations on how to foster abundant thinking at home and at work.
For more information on creating a positive mindset regarding money, Morgan-Jaffe offers a free e-book on her website, morganjaffe.com.
The Chamber's Business Matters Lunch, "Money, Work, How Our Money Mindset Drives Results," is Friday, Feb. 28, 11:30 a.m. to 1 p.m., at 1101 Connecticut Ave. NW, Suite 300. The event is free for members, $25 for non-members. To register, visit caglcc.org.
The Chamber Means Business. For more information visit caglcc.org or facebook.com/CAGLCC. On Twitter, follow @DCLGBTBIZ.
John F. Stanton, a CAGLCC member, is the president of SRP & Associates Inc., a strategic marketing and public relations firm in Northern Virginia.