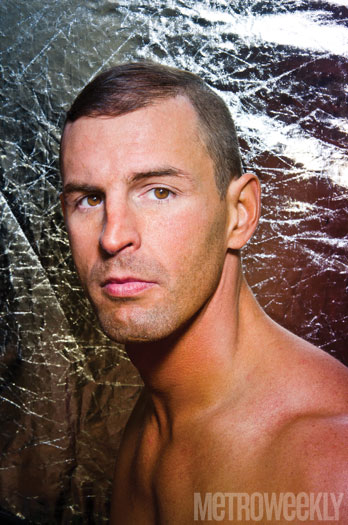 Coverboy: Scott
(Photo by Julian Vankim)
Can men fake it? Should they?
Oh, yeah, they can fake it. And they should every now and again. Absolutely. I have faked it.
How do you fake it?
The same way a woman does. You're just like, "Oh, God," and then "Oh, yeah!" I don't want to show you my "O face." Maybe later. If you give me one of those donuts over there.
If you were a porn star, what would your name be?
I've already been a porn star. I'm on video, it's just not public. I would be Sugar Shaker.
And what would you be known for?
Dropping sugar. All over the place. On oily skin. On the beach.
What's the best tip you ever got?
A $200 tip on a $15 tab.
Gin or vodka?
Vodka.
Scotch or bourbon?
Bourbon.
Wine or beer?
Beer.