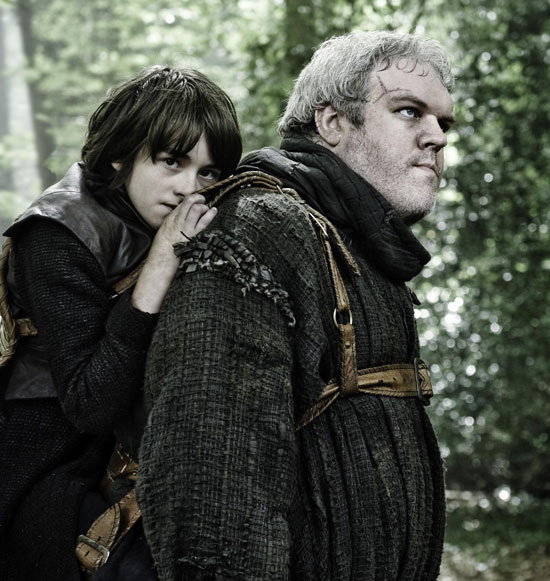 Kristian Nairn, one of the stars of Game of Thrones, has come out as gay in an interview with Winter Is Coming, a fansite dedicated to the books and TV series.
Nairn, who plays Hodor in the show, opened up to the interviewer after he was told that he has a lot of fans in the bear community. "Well, in all honesty, when you talk about 'the gay community,' you are talking about MY community, haha," he retorted, continuing with, "I AM aware of it yeah, and I think it's really lovely. There's not a day that I don't get a few messages, but 99 percent or more are super sweet and nothing smutty at all! Again, it's a privilege, and I really mean that."
Nairn also stated that he had never kept his sexuality a secret. "I've never hidden my sexuality from anyone, my whole life in fact, and I've been waiting for someone to ask about it in an interview, cos it's not something you just blurt out. I've tried to lead the questions a few times, to no avail!"
Asked whether his fellow castmates and crew had accepted his sexuality, Nairn had a few choice words regarding the whole issue of acceptance. "I had an upbringing to respect other people's privacy, and their right to be and choose what they want, and I expect, no, demand no less for myself," he said, adding, "People have been great on the show, but I don't see why it would be an issue."
Catch the full interview with Nairn over at Winter Is Coming, and catch the premiere of season 4 of Game of Thrones on HBO, April 6.
Image Credit: Issac Hempstead-Wright (left) with Kristian Nairn, as Bran Stark and Hodor on "Game of Thrones." Photo by Helen Sloan / HBO