This year's Geneva Motor Show was much like last year's, and the one before, and the one before that. Namely, it serves as an elaborate reminder of all the cool metal European buyers can take home which we in America can only gaze longingly at.
Of course, we have it pretty good. Trucks and SUVS with huge gas engines are ubiquitous here, namely due to comparatively low gas prices. Europe pays up to four times as much for their gas — and diesel, which is significantly more popular in the old world than it is on these shores. As such, they've mastered the art of small, hyper-efficient cars, many of which are incredible examples of compact engineering. In Europe, small sedans are hard to find; over there, the hatchback is king.
We've combed through the numerous offerings at this year's show in Geneva, and picked 10 cars that may just make you wish for a little more European flair in your daily motoring life.
Škoda VisionC concept
Škoda is a name relatively unknown to American buyers. Originating from the Czech Republic, it had a rather shambolic image as a cheap, rubbish car manufacturer — the fallout of the Soviet Union — until Volkswagen brought it under their wing as a subsidiary. Quality improved, design advanced and the brand's image is now that of a conservative yet well-made brand — taxi drivers adore Škodas for their impressive reliability and low running costs.
That rather conservative design language is what makes the VisionC concept so striking. Featuring proportions similar to an Audi A7, with a long, low body and sharply-styled creases, it demonstrates a radical departure from the Škoda norm. That's not matched under the hood, with the VisionC packing a 1.4-liter turbocharged four-cylinder that outputs 109 hp, but the emphasis here is on green — literally and figuratively. That engine runs on compressed natural gas as well as gasoline, and is good for almost 60 mpg.
Skoda says the VisionC represents the future of their design strategy. As long as they tone down the slightly too-obvious Audi influences, we thoroughly welcome that future.
Opel Astra OPC Extreme
What do you do when your standard hot hatch isn't quite hot enough? Well, for Opel, the answer is simple: turn everything up to 11. First, they start with the standard Astra hatch — which was once imported to the U.S. as the Saturn Astra before GM discontinued the Saturn brand. Next, they hand it to their tuning section, the Opel Performance Center. There, technical wizardry happens, and the Astra OPC Extreme emerges.
To say that the Extreme is built for speed is an understatement. A turbocharged 2.0-liter engine produces 300 hp, which is mated to a six-speed manual transmission and a limited-slip differential. Those horses are delivered through the front wheels, which are kitted in specially developed 19-inch tires, to stop you from torque-steering into the nearest wall. The interior has been stripped of all but the essentials, while the exterior bodywork extensively uses carbon composite materials to shed extra pounds.
It's a car bred for the road, but designed to match the highly-customized Astra hatch, which competes in Germany's DTM racing league. That insane bodykit and the incredible power on offer should ensure that anyone on Europe's roads knows what the Extreme is capable of. A hotter-than-hot hatch.
Renault Twingo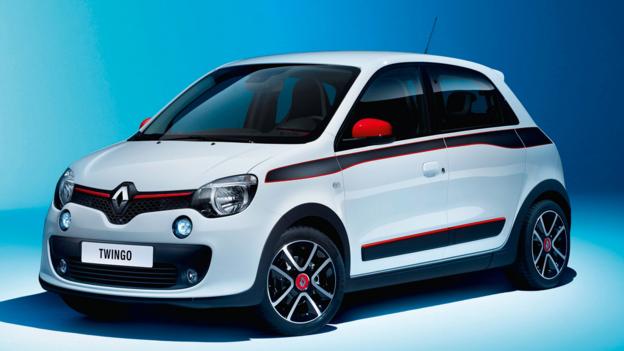 Small cars don't do well in the States. American buyers have never particularly bought into the concept, save for niche autos like the Mini and the Fiat 500. In Europe, one country has ensured that small cars have never gone out of style with the buying public — France. It has refined and redesigned and revolutionised the small car so regularly that they're now bite-size engineering marvels, not just inferior versions of bigger models.
Renault, in particular, is very good at building great small cars, and it continues that trend with its latest Twingo. Eschewing the standard conventions of front-mounted engine and front-wheel drive, the Twingo takes its cues from the Porsche 911 — its tiny engine is mounted over the rear wheels, which it also drives. Renault's emphasis is on fun: there's a bright, cheery cabin with space for 4, while wheels at every corner and a low kerb weight should ensure that the Twingo handles like an oversized go-kart. Power comes from a 70hp 1.0-liter, or a turbo'd 0.9-liter gas engine with 90hp and 100 lb-ft of torque.
It may look ridiculously out of place on large American roads, but the Twingo would be a cheap, cheerful blast all the same.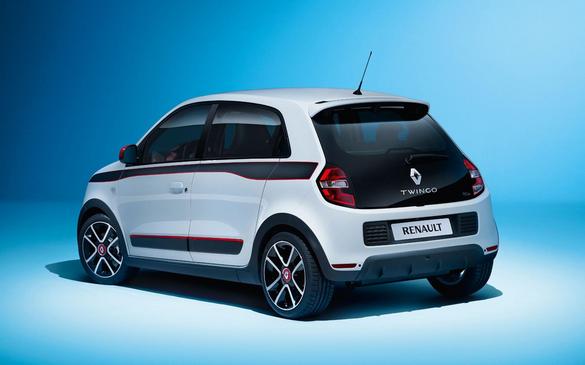 Volkswagen Scirocco
Please, Volkswagen, just release the Scirocco in the States! VW's handsome hatch is based on the more reserved Golf, but the low-slung coupe offers a very different driving experience. With an emphasis on handling and some powerful engines, it has been a great success for Volkswagen, enjoying impressively high resale values due to the desirability of the car.
Introduced in 2008, it was sadly never considered for the American market, and this new, 2014 model doesn't change that. Engines range from a pedestrian turbocharged 1.4-liter up to a very tempting 280 hp 2.0-liter turbo, used in the performance Scirocco R (think Golf GTI but even better looking…). The Scirocco's good looks have been given a mild refresh, while there's new options and exterior additions to demonstrate that this is a revised model. A brand new model is still in the works, but this current coupe is still more than good enough to tide us over for another couple of years.
Well, tide Europeans over. We're sadly still Scirocco-less — original '70s and '80s models notwithstanding.
Jaguar XFR-S Sportbrake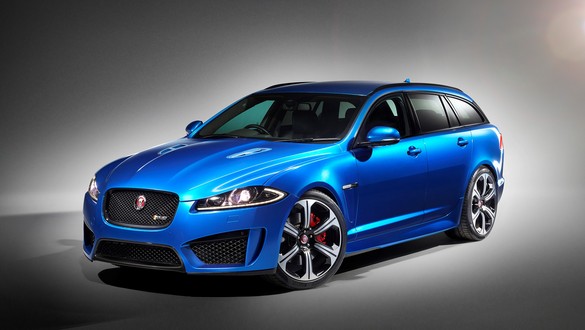 There is a dearth of fast wagons in the States. We have access to the Mercedes-Benz E63 AMG Wagon, but we don't have the Audi RS6 Avant, RS4 Avant, Opel Insignia VXR Sports Tourer, Mercedes-Benz C63 AMG Wagon and several others. Sadly, that includes Jaguar's latest hot wagon, the XFR-S Sportbrake.
In truth, we're denied any version of the beautiful XF Sportbrake, and this latest performance model just rubs big grains of British salt into our wounds. The XFR-S is a wagon that packs a 5.0-liter, 542 hp supercharged V8, which is capable of propelling it from 0-60 mph in just 4.6 seconds. That's a hell of a speed for moving your entire family and their luggage around. It gains similar styling cues as the XFR-S sedan, which means meaty bumpers and aggressive cut-outs, and takes the already rather fetching Sportbrake to a whole new level.
Please, Jaguar. Pretty please?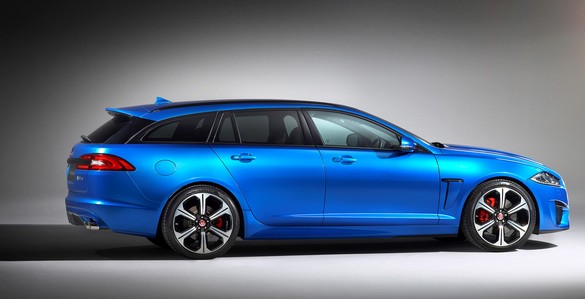 Citroën C4 Cactus Adventure Concept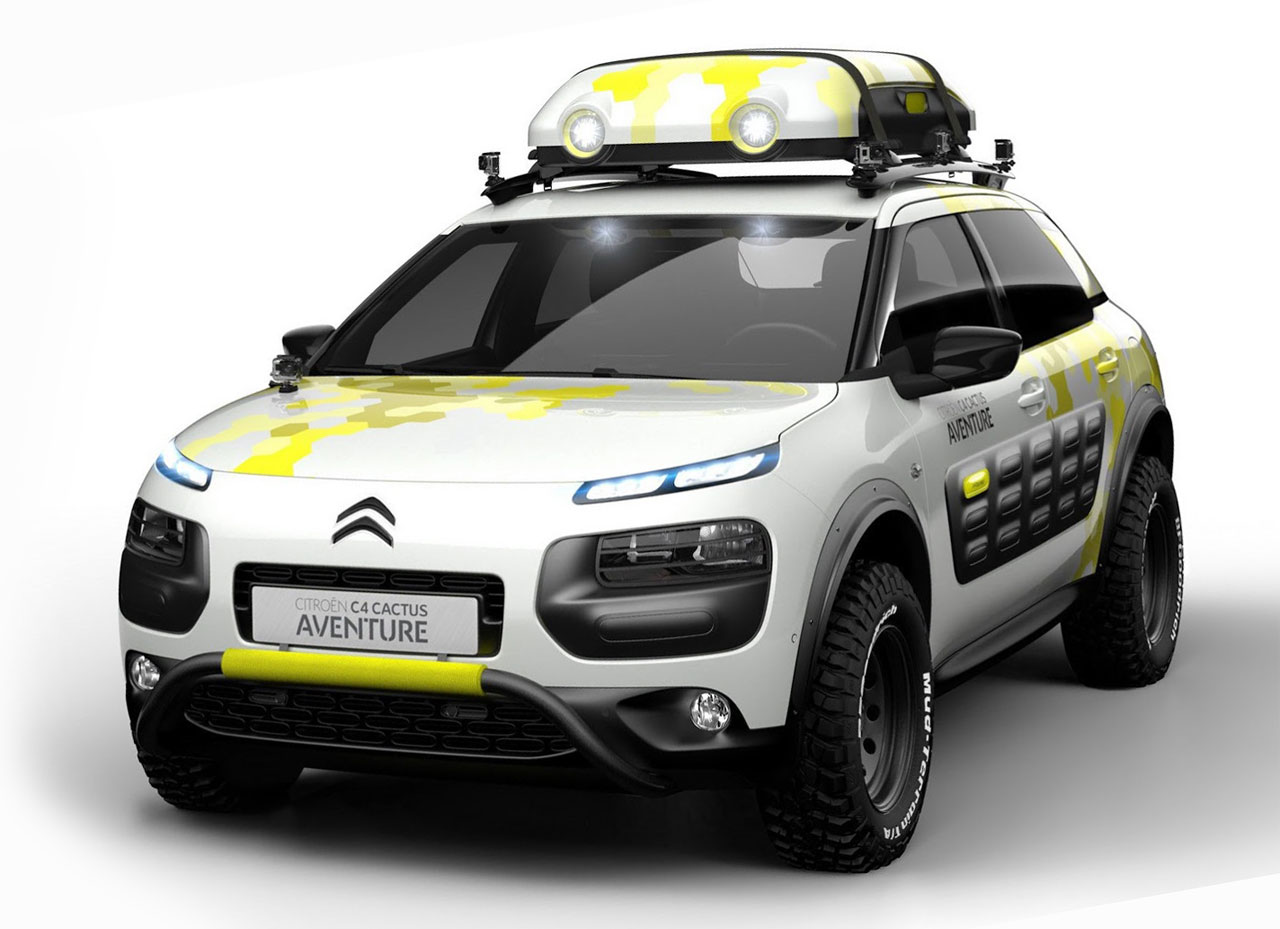 Have you ever hit the trail and thought "Gee, I wish I had better fuel efficiency while bashing through the wilderness." You have? Excellent. French manufacturer Citroën has just the car for you.
Based on another concept, the Citroen C4 Cactus — an ultra-fuel efficient hatch that gets over 75 mpg on the combined cycle — the Adventure Concept takes that normal, light hatch and jams it full of trail-ready equipment. Camouflage-style paint that reacts to UV light, BF Goodrich Mud-Terrain T/A tyres, black wheels, brush bars at the front and rear to protect overhangs, a roof rack and cargo box with a mounting point for a GoPro camera, auxiliary lights built into the cargo box to light up dark trails and an extra mounting point on the hood for another GoPro.
It's merely a concept vehicle, but there's something about the Adventure Concept's mix of bulbous, French crossover styling and extreme off-road additions that seems rather appealing.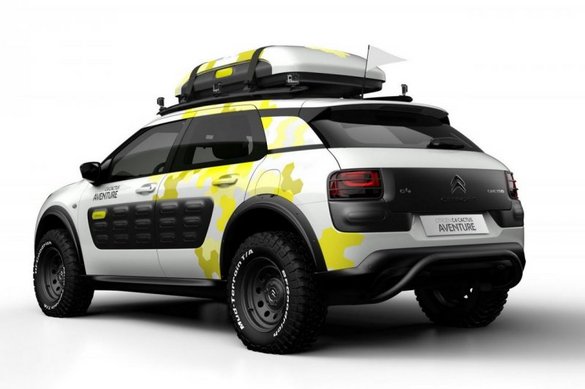 Volkswagen Golf GTE
The Golf GTI is a great car. It's practical, powerful, good to drive, well-made and reliable. It does, however, have one problem — it still relies on burning dead dinosaurs in order to get around. Worry not, dear friend (dear European friend, that is), as Volkswagen have a solution for you. Enter the Golf GTE, a plug-in hybrid of VW's infamous hot hatch.
Mating a 148hp, 1.4-liter turbo'd gas engine to a 101 hp electric motor, Volkswagen have given their hybrid GTE a combined 201 hp and an impressive 258 lb-ft of torque (no, the math doesn't quite add up for the total horsepower, but just roll with it). It's rated for speeds up to 81 mph, and can hit 60 mph in 7.6 seconds. There's a combined range of 584 miles on a tank of gas — 31 of which can be purely electric. The GTE takes styling cues from the GTI hatch, but swaps out the red accents for a more eco-focused blue.
Volkswagen has no plans to offer the GTE in the states, but our Euro friends now have another way to have fun while still maintaining an environmentally-friendly conscience.
Honda Civic Type R Concept
There is currently a petition to bring Honda's much-loved Civic Type R back to American shores. The hottest of the hot hatches has enjoyed incredible popularity in Europe, where its bold styling and bulletproof VTEC engines have made it a mainstay of boy racers and pleasure-seeking grown-ups alike.
This new concept essentially paves the way and whets the appetites for the upcoming production model, which likely won't stray too far from the concept's styling. The Type-R has never been known for its restraint… Power is also delightfully unrestrained, with 276 horses coming from a turbo'd 2.0-liter four-cylinder — a mainstay of European hot hatches — powering the Civic's front wheels. Honda's aims are for this new car to lap Germany's famous Nürburgring course faster than its competitors, the Renault Megane 265 Trophy and the Seat Leon Cupra, both of which have held the record for front-wheel drive production cars.
Probably time to start signing that petition, as this is shaping up to be a doozy of a hot hatch.
Audi S1
We Americans aren't treated to Audi's miniature hatchback. The A1 takes everything great about the German brand — handsome styling, beautiful interiors, impeccable driving characteristics — and shrinks it down into a more affordable and city-friendly package. The S1 is that standard small hatch with a 2.0-liter, turbocharged four-cylinder (back again!) engine crammed under the hood.
Generating 228 hp and 279 lb-ft of torque, the S1 puts power to the road through a six-speed manual transmission and Audi's famed Quattro all-wheel drive system. That power and grip is enough to rocket the tiny S1 from 0-62 mph in under 6 seconds and on to a top speed of 155 mph. It's available in either yellow or blue, which should help turn heads as you use the S1's independent four-link suspension to throw it around city corners and tight backroads.
Available in three- or five-door models, it's yet another premium small hatch that will never grace American shores. For shame.
Renault Clio RS Monaco GP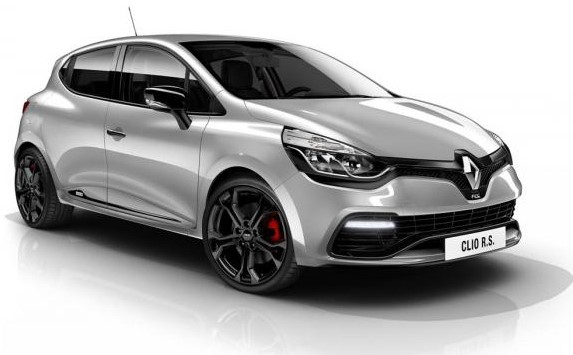 A big name for such a small car, but the fastest, hardest version of Renault's second smallest car is deserving of the lengthy title attached to it.
Throwing 200 horses and 177 lb-ft of torque through the front wheels, courtesy of a 1.6-liter turbocharged four-cylinder engine, the Clio RS can hit 62mph in 6.7 seconds, topping out at 143 mph. A six-speed, dual-clutch transmission keeps that power in check. The small Renault hasn't been stripped out in its quest for speed, though. Dark metal accents highlight the cabin, there's stitched leather on the bucket seats, which are also heated, there's extra tinted windows, and Renault's R-Link in-car tablet, which controls the infotainment system.
The incredibly good-looking Clio would be a pretty great fit for America, bringing some French joie de vivre to our streets. It'd certainly liven up the daily commute, whether sprinting between lights or taking the backstreets home.