The conservative political site MDPetitions.com is asking visitors to the website to fill out a survey on whether they would support gathering petition signatures aimed at overturning SB 212, a transgender-rights bill that is expected to be signed into law by Gov. Martin O'Malley (D) in the coming weeks.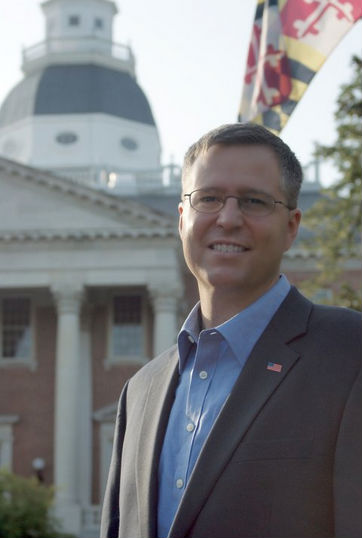 The survey, which is open to the public, asks participants whether they support the "bathroom bill," the derisive name given to SB 212 by its opponents; whether they support petitioning the measure to the ballot in 2014; whether they would sign petitions to place the law on the ballot; and whether they would be willing to volunteer, gather signatures or donate money and resources to a fight aimed at overturning the measure. 
SB 212, which prohibits discrimination based on a person's gender identity or expression in the areas of employment, housing, credit and public accommodations, passed the Senate 32-15, and the House of Delegates 82-57. The bill extends protections for transgender individuals that already exist on the local level in Baltimore City, Baltimore County, Howard County and Montgomery County to the state's remaining 20 counties. Seventeen other states and the District of Columbia already have similar protections for transgender people. 
Opponents of the bill have argued that the law will endanger women and girls by allowing sexual predators to claim they are transgender in order to commit sexual assault. Supporters of the measure dismiss such arguments as scare-mongering, and point to existing laws making it a crime to sneak into restrooms to sexually assault someone. Supporters also noted during debates over the bill that all but one of the opponents who claim they object to it simply because of the inclusion of public accommodations previously voted against a 2011 bill that did not include public accommodations and would have dealt only with preventing employment, housing and credit discrimination. 
MDPetitions.com is a conservative entity that seeks to petition many of the bills passed by the General Assembly in Annapolis to the ballot, a move that is legal under Maryland's Constitution and allows voters to approve or reject specific pieces of legislation. Because the requirements can make it difficult to petition a piece of legislation to the ballot, the site was created to overcome procedural hurdles, allowing Maryland voters to access peitions they wish to sign and allowing a program to access accurate voter information from the Board of Elections, safeguarding against potential errors that have previously led to the disqualification of some signatures.
"In the past several years, laws have been passed by a liberal-leaning legislature in Annapolis that simply do not make sense," reads a passage on the site. "Often these laws were passed on the last day of the legislative session and buried so that many voters did not even know they were passed. These laws were passed without any viable check from the Maryland voters and over the objections of minorities in the legislature. … If enough people feel strongly about an issue, we feel strongly that it is important to let the people vote on it."
MDPetitions was successful in petitioning four measures to the ballot in 2012: a Democratic-approved redistricting plan, an expansion of gambling, a Maryland-style DREAM Act aimed at allowing undocumented students to pay in-state tuition rates, and a bill legalizing same-sex marriage. All four pieces of legislation, including the marriage-equality bill, were approved by a majority of voters in the November 2012 general election.
The site is currently trying to overturn a package of gun-control reforms, as well as the recent repeal of capital punishment in the state. During debate on the gender-identity nondiscrimination bill, Republicans signaled that they would seek to thwart efforts to pass the bill, with Del. Neil Parrott (R-Washington Co.), the chairman of MDPetitions.com, attempting to use procedural maneuvers to halt SB 212's progress. 
According to the Maryland State Board of Elections, to successfully petition the measure onto the 2014 ballot, alongside the races for governor, other statewide offices, and the General Assembly, opponents must collect 55,736 valid signatures from registered voters. No more than half of all signatures can be from one county or from Baltimore City. 
But a recent poll by Goucher College shows that opponents of the gender-identity bill face an uphill battle. According to the poll data, majorities of Marylanders – among all genders, races and even political parties – support efforts to provide protections for transgender individuals. Self-identified Republicans say they support providing such protections by a margin of 60 percent in favor to 27 percent opposed. Margins of support are even larger among Democrats and independents in the state. 
[Photo: Del. Neil Parrott. Credit: Neil Parrott for Delegate Facebook page.]