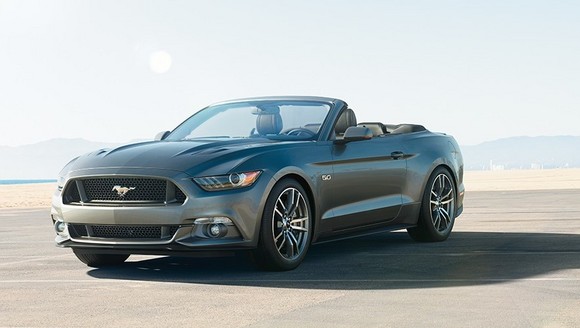 Planning a trip to the Empire State Building any time soon? You might catch a surprise guest atop the former world's tallest building, as Ford is planning to install the 2015 Mustang Convertible on the ESB's 86th floor observation deck between April 16th and 17th.
The intriguing stunt, intended to draw attention to the already eye-catching drop-top, isn't the first time Ford has taken a car 1,000 feet above the Big Apple. The original Mustang debuted at the 1964 World's Fair in New York City, to widespread acclaim, but Ford clearly didn't feel it was quite bold enough for their new sports car. The following year, they chopped up the Mustang convertible and shipped it up to the 86th floor, reassembling it as an installation intended to steal focus from New York's infamous skyline.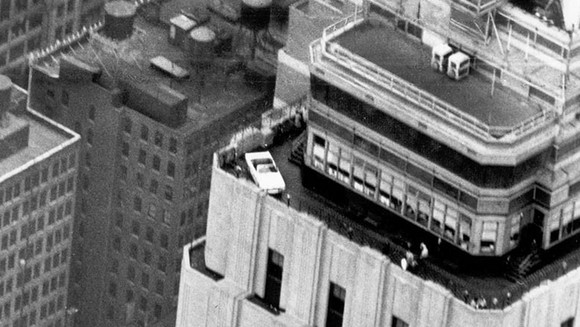 Evidently, someone at Ford thought history should repeat itself, as the new Mustang convertible will tread old ground. In the 50 years since its original visit, technology hasn't yet found a way to install a car atop the Empire State Building, so Ford will transport the new Mustang in the same way as its great-great grandfather. Mobile cranes can't extend the distance required to put a car on the 86th floor, while helicopters can't get close enough due to the ESB's spire. As such, Ford engineers have studied the new Mustang and will chop up the show model into pieces small enough to fit inside the building's elevators, before reassembling it on the observation deck.
It's an interesting marketing idea, though one wonders how many tourists will neglect the breathtaking views in favor of ogling Ford's sharply-styled beauty.
Image Credit: Ford