The Wanda Alston Foundation, which operates the Wanda Alston House providing housing for homeless and at-risk LGBT youth in the District, announced Tuesday that Ken Pettigrew, formerly the director of programs for the foundation, has been appointed interim executive director following the departure of former Executive Director Brian Watson, who left to pursue other opportunities.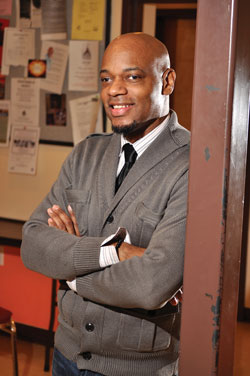 Ken Pettigrew
(File photo/Todd Franson)
Prior to joining the Wanda Alston Foundation, Pettigrew served as chief of programs at Metro TeenAIDS and as senior program director of Us Helping Us/People Into Living. In addition, Lisa Dupree, the director of operations for the foundation, has been promoted to director of programs and operations.
"The Board is pleased to have Ken and Lisa in their current leadership positions," Christopher Dyer, president of the foundation's board of directors, said in a statement. "Both Ken and Lisa have expressed their passion for the House and making a difference in the lives of the young people it exists to serve."