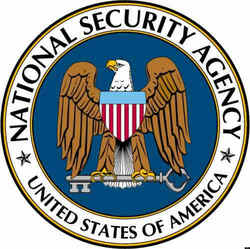 It's no secret that the National Security Administration loves collecting data from computers. As German paper Spiegel reported last year, the NSA can track a user's data from the moment they start using a piece of equipment by intercepting equipment and installing tracking software or hardware before it reaches a buyer's door. The NSA can intercept and hack network systems from Cisco and Huawei, as well as hard drives from most major manufacturers. Many of these bugs and hacks persist even after wiping a device or formatting storage.
What of those devices the NSA can't personally interfere with? A new leak from Edward Snowden to The Intercept has detailed how the NSA is able to collect data from the millions of PCs it hasn't been able to intercept. Through an automated program called Turbine, the NSA can set up implants and simplify the fetching process for data. Rather than hunting for a specific file location, NSA agents need only know what information they want and Turbine will track it down. A special group of sensors called Turmoil detect and extract information that pertains to the original request and notfies NSA staff.
That's not all, though. NSA agents can also utilise a multitude of tools to access data. Flash drives and webcams can be hacked, they can remotely take control of PCs to access data and can even intercept internet calls and VPNs to scan for data. Agents asren't required to target individuals — they can compromise IT adminstrators PCs and reach individuals on the networks they manage, utlizing fake websites and adverts to fool admins into installing the required program that enables the backdoor access.
The breadth and ease with which Turbine lets NSA agents detect and collect data is what allows the agency to pull data from millions of PCs. Mikko Hypponen, an expert in malware, told The Intercept that the NSA were "out of control" and that the revelations from Snowden were "disturbing".
In a statement, the NSA said "Signals intelligence shall be collected exclusively where there is a foreign intelligence or counterintelligence purpose to support national and departmental missions, and not for any other purposes", but declined further comment on Snowden's revelations.