The Rainbow Tuesdays Clinic, a semimonthly testing clinic aimed at reaching the LGBT community in Northern Virginia, announced last week the expansion of its HIV/STD testing services, courtesy of grant funding from the Virginia Department of Health.
James Leslie, an HIV-health educator and the chief organizer of the Gay Men's Health Collaborative (GMHC), which sponsors the Rainbow Tuesdays Clinic, says the funding from the Department of Health has allowed Rainbow Tuesdays Clinic to pay for an onsite nurse practitioner who will be able to prescribe treatment for sexually transmitted infections. Leslie said the funding will also help pay for administration staff to register clients.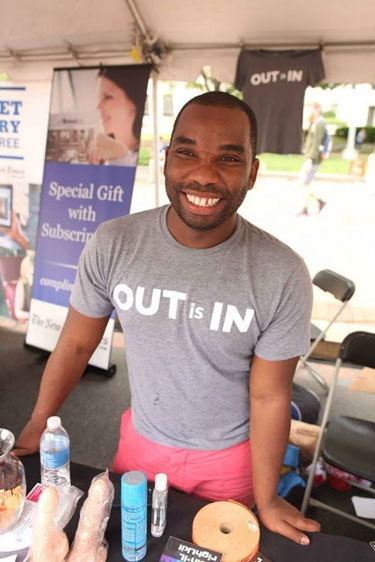 James Leslie, gay men's health coordinator at Inova Fairfax's Juniper Program and chief organizer of the Rainbow Tuesdays clinic
The clinic, occurring the second and fourth Tuesdays of every month at the Alexandria Department of Health, was established in 2009 in response to a spike in syphilis infections and the closure of the Whitman-Walker Clinic in Arlington. With its expanded services, Rainbow Tuesdays will now offer walk-in, confidential HIV testing and counseling, STI screening and treatment for chlamydia, gonorrhea and syphilis, and hepatitis B immunizations free of charge.
Leslie says he hopes to make Northern Virginia's LGBT residents aware that there are options outside of the District that they can utilize to take care of their sexual health.
The Rainbow Tuesdays Clinic is held on the second and fourth Tuesdays monthly, from 5 to 6:30 p.m., at the Alexandria Department of Health, 4480 King St., Alexandria. For more information, visit rainbowhealthcollective.org.