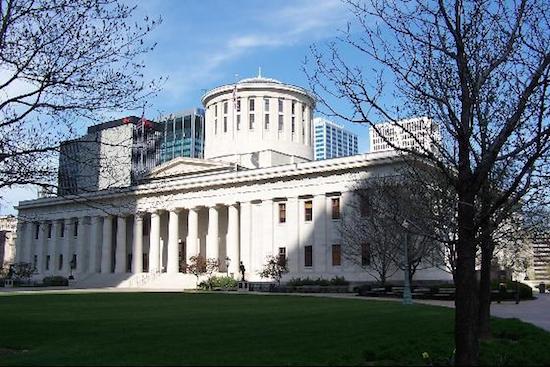 A federal judge ordered Ohio officials to recognize same-sex couples legally married in other states in a ruling handed down Monday.
U.S. District Court Judge Timothy Black previously ruled in December 2013 that Ohio must recognize legally married same-sex couples, but only for the purposes of death certificates. In his ruling Monday, Black went further, declaring Ohio's 2004 ban denying recognition of same-sex marriages as unconstitutional. 
"The record before the Court … is staggeringly devoid of any legitimate justification for the State's ongoing arbitrary discrimination on the basis of sexual orientation, and, therefore, Ohio's marriage recognition bans are facially unconstitutional and unenforceable under any circumstances," Black wrote. "It is this Court's responsibility to give meaning and effect to the guarantees of the federal constitution for all American citizens, and that responsibility is never more pressing than when the fundamental rights of some minority of citizens are impacted by the legislative power of the majority."
Today's decision did not come as a surprise, after Black announced earlier this month that he planned on strike down the Ohio ban. The ruling only applied to Ohio's ban on recognizing legal same-sex marriages performed in other jurisdictions and not the state's ban on performing same-sex marriages in the state. The state is expected to appeal Black's decision to the 6th Circuit Court of Appeals, much as it did with his previous ruling applying to death certificates.
Black stayed his decision temporarily pending appeal. However, Black stated that he is inclined "toward a finding that the issuance of correct birth certificates for Plaintiffs' children, due in June or earlier, should not be stayed" and the conclusion that the state "will not be harmed by compliance with the requirements of the United States Constitution."
[Photo: Ohio State Capitol. Credit: J. Stephen Conn/flickr.]