In my early teenaged years as I navigated adolescence and high school, it was hard to imagine what my future would hold. Where would I go to college? What kind of career would I have?
And one of the most pondered questions: Would I find that special someone to share my life with?
For many, these questions are familiar. It's in our nature to want answers. But what is different for young adults who identify as LGBTQ is that answers to these questions aren't so simple, especially when there aren't often visible models for navigating while queer. This was the case for me.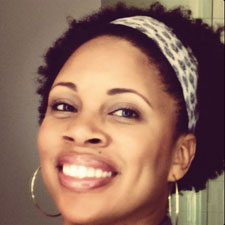 Angela Ferrell-Zabala
Now, many years later, I have made it a point to show up as an example of what is possible as an openly gay person. While my efforts and those of so many others are important, they don't necessarily reach a wide audience. For this reason, gatherings like Youth Pride Day are essential to creating supportive and safe spaces.
If you've ever had a chance to witness a Youth Pride Day event, chances are that you've seen groups of young people kicking back and enjoying an afternoon with their friends while partaking in many diverse entertainment options. To the average spectator this may appear no different than any other youth-focused event, but this is much more. This is an expression of community that might save a life.
Forty percent of all homeless youth identify as LGBTQ. When it comes to the reasons listed as the causes for youth homelessness, the No. 1 cause cited is rejection from one's family. This same population of young adults is more likely to experience harassment and/or violence. LGBTQ youth are also often underserved when it comes to comprehensive health care services, including mental heath services. For these reasons alone, Youth Pride Day serves as not only a celebratory space but also as a place where youth can access a wide array of resources without fear of judgment.
As a member of the board of Youth Pride Alliance, which hosts the annual Youth Pride Day celebration, I can say that this event brings hope to many young LGBTQ adults in the D.C., Maryland and Virginia area. It's hope that we believe will linger, helping in times of challenge. It's the sort of hope that I often searched for in my own adolescence.
I also hope that you will take pride in our talented, courageous and inspiring youth while supporting initiatives like Youth Pride Day that provide healthy and safe spaces — and by modeling what living out loud can be.
The Youth Pride Alliance's 18th annual Youth Pride Day is Saturday, May 3, from noon to 5 p.m., in Dupont Circle, and includes speakers, entertainment and much more. For more information about attending or sponsoring Youth Pride Day, visit youthpridedc.org. Follow the alliance on Twitter @YouthPrideDC.
Angela Ferrell-Zabala is a Youth Pride Alliance board member. She may be contacted at

.