If it weren't for Brenda Lee, Levi Kreis would likely not be making his D.C. theater debut with Smokey Joe's Café at Arena Stage.
"I had to say yes to this show," he explains, "because this music has been part of my direct history of learning how to sing soulfully." Turns out the female country/pop legend Lee was Kreis's first mentor, a friend of his mom's in small-town Tennessee who showed him the ropes. "I remember being on her tour bus at 6 years old," the now 32-year-old Kreis says. "A lot of the music that I get to sing in Smokey Joe's Café I heard for the first time from stage with her."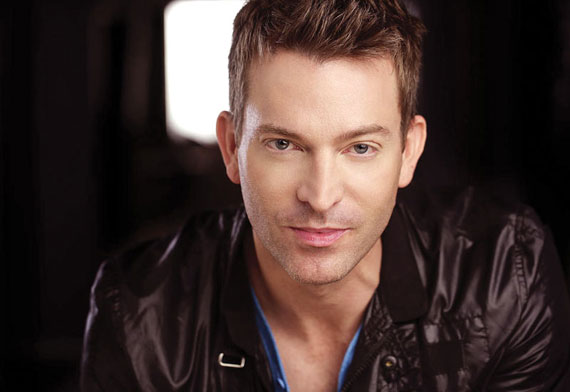 Levi Kreis
(Photo by courtesy Arena Stage)
The show, one of the earliest and longest-running revues in Broadway history, focuses on the rock and R&B tunes written by Jerry Leiber and Mike Stoller, from "Hound Dog" to "Stand By Me." Randy Johnson returns to Arena Stage after One Night with Janis Joplin to direct what Kreis calls "a reimagined take" on the show, beefed up with a more urban feel and more relationships — and of course the local vocal firepower of Helen Hayes Award winners E. Faye Butler and Nova Y. Payton. "They're really so impeccable that rehearsal is a joy," Kreis says, adding that during rehearsals, "I literally am giggling like a child, because I can't believe what's coming out of their faces!"
Kreis got his start singing gospel — until he came out and the gospel/Christian music industry would have nothing to do with him. After that rejection he moved to Hollywood and started acting in film, to say nothing of his Tony Award-winning detour to Broadway in 2010, playing Jerry Lee Lewis in the revue Million Dollar Quartet. But even today Kreis is chiefly focused on music — only this time as a successful, self-produced LGBT pop singer-songwriter. A hit on iTunes, last year's set Imagine Paradise was funded by one of the most successful Kickstarter campaigns yet. "As a gay man I've never had a major label behind me," Kreis says, "but what I have had is incredibly loyal fans who are the reason I have been able to do this for a living for nine years." '
Smokey Joe's Café opens Friday, April 25, and runs to June 8 at Arena Stage, 1101 6th St. SW. 'Call 202-488-3300 or visit arenastage.org.